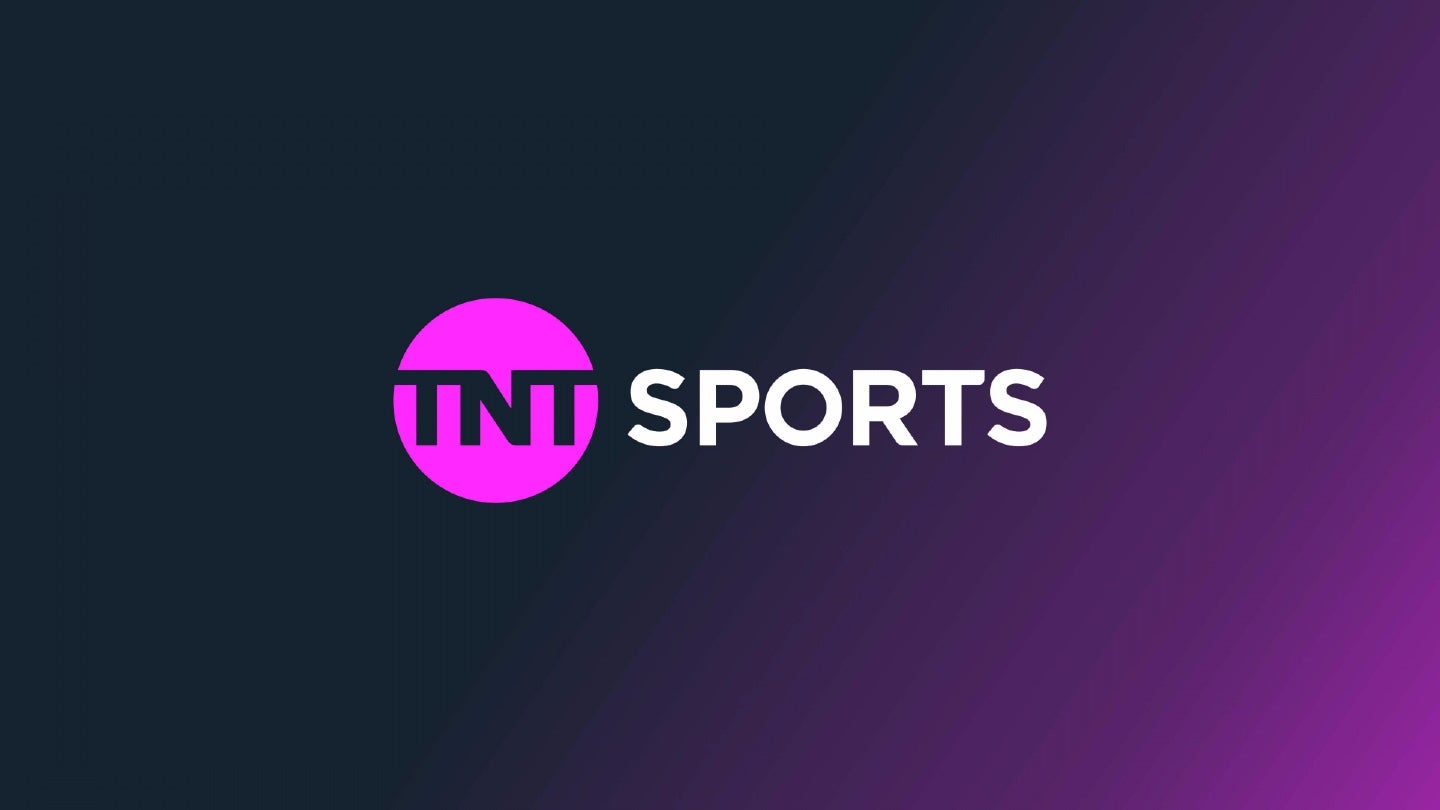 The brand name BT Sport, attached to the UK pay-TV broadcaster that launched in 2013 as a division of telecoms heavyweight BT, will be replaced in July by TNT Sports.
This is the next stage of the joint venture between BT and the Warner Bros. Discovery (WBD) media and entertainment giant, originally mooted in July and then sealed in September.
It will not result in any immediate price changes or alterations to the broadcaster's current rights portfolio. Eventually, WBD's Eurosport offering will also be renamed as TNT Sports.
The name TNT Sports is already associated with a Warner Media brand operating across the US and Latin America but has been proven to not have much brand resonance in the UK market, both parties said yesterday (February 20) at a media briefing.
The hierarchy of the joint venture and new offering has portrayed TNT Sports as offering brand recognisability globally but also the opportunity for a clean slate in terms of brand identity in the UK.
The live sports rights associated with BT Sport – for example, coverage of European soccer's Champions League, domestic soccer's Premier League, and multiple international cricket tours – will be presented in the future by TNT Sports, while the Eurosport pan-continental platform owned by Discovery (and now WBD) will be rolled into the brand before 2026.
In terms of streaming, meanwhile, the Discovery+ online and mobile platform, which WBD has been rolling out across Europe and select other markets, will become the digital home for all joint content – TNT Sports and Eurosport combined – in the UK "shortly before the 2023-24 soccer season."
BT Sport subscribers already enjoy complimentary access to Discovery+ in their current package. Through this, they will receive access to the Paris 2024 Olympic Games, to which WBD holds full rights across the continent (activated through linear and digital coverage).
Andrew Georgiou, managing director of WBD Sports Europe (and also a board member of the joint venture), said: "This will be a seamless customer proposition and not a big change … It's not about changing what these businesses already offer …
Explaining the name choice, he added: "There's value in having global consistency with a name synonymous with top-tier sport … TNT has been a partner to lots of top-tier sporting action in the US and Latin America for a number of years."
"However, we also want this to be a clean slate in the UK – the name has limited awareness in this market, so it's fundamental to give customers a fresh start with this name.
"Simplification is the overriding objective for us.
"The reactions from the UK and Ireland market have all been neutral to positive … There are multiple touchpoints to educate consumers on the transition."
Georgiou stated: "There's a lot to like about what both brands have built – the foundations are extraordinary and we don't want to lose any of this.
"It's not about changing with both businesses offer, the new brand has to honor the essence of what BT Sport and WBD have built."
On this front, it was outlined that the two parties will do their utmost to ensure that TNT Sports is still stocked with the aforementioned types of premium content in the future.
On the subject of maintaining the service's position as one of the UK's premier sports broadcasters, Georgiou said: "This is a premium service and our intention is to remain so – our approach to rights auctions is to make sure we maintain that position in the market.
"The core soccer offering, for example, will not change dramatically, and neither will its look and feel.
"The proposition [for streaming] is really simple – if you go to Discovery+ you get everything from our range … From a marketing perspective, it's great to get everything in one place."
When asked about what the relationship would be between TNT Sports and Sky Sports, the main BT Sport rival in terms of premier sports rights in the UK, he said: "While Sky can be perceived as wanting the same exclusive rights from a purely BT Sport perspective, we have a much wider relationship with it … There's a carriage element as well."
In total, sporting content covered between the two media heavyweights includes the Olympic Games, soccer's Premier League and Champions League, Premiership Rugby, tennis grand slam action, cycling grand tours, the European winter sports season, motorsport's MotoGP, boxing, and various mixed martial arts and wrestling competitions.
Marc Allera, chair of the joint venture and the chief executive of BT's consumer division, also spoke at the brand launch, saying: "The TNT Sports name is already synonymous with premium live sport in a number of countries around the world and a further sign of the global scale and expertise that Warner Bros. Discovery brings to its partnership with BT.
"While WBD is excited to contribute its global scale and capabilities, together with its growing portfolio of premium entertainment, we are also determined to ensure we don't compromise on the inimitable, local style that is at the heart of the way BT Sport has connected with fans over the past decade. Remaining authentically local will remain key to our success.
"We're not complacent and we don't take this lightly, but I don't see a negative reaction to this name change. It's a great chance to create a brand from scratch."
"Fans aren't going to stop watching our exclusive content because of a name change.
"Viewing figures suggest our customers are still enjoying the content – we see our proposition as key in a world with increasing complexity in terms of subscription options for customers – we offer simplification under one roof.
"This is a multi-year journey."
When asked whether a price surge would be imminent, he said there is not "an immediate plan to change our costings, but it is impossible to offer guarantees.
"The portfolio evolves over time and that determines the value of our product and then the price … It evolves according to the cost of the rights."
As for when Eurosport will be discontinued as a UK viewing option after more than three decades (having originally launched in 1989), this will happen before the 2026 Winter Olympics in Milan-Cortina, Italy.
WBD, initially as Discovery, took an initial stake in Eurosport in 2012, before taking full control in 2015 from at-the-time owner TF1, the French commercial broadcasting group.
WBD, meanwhile, also has the option to take full control of the joint venture at any time before September 2026.
In terms of Eurosport's immediate future, Georgiou commented: "For Eurosport on the continent, nothing changes immediately – that name has a high resonance in Europe.
"Eurosport will remain the brand under which the Paris Olympics are held."
The duo of Georgiou and Allera also said that while not all BT Sport will be integrated into the new TNT Sports structure, they will have first priority for the jobs that are available.