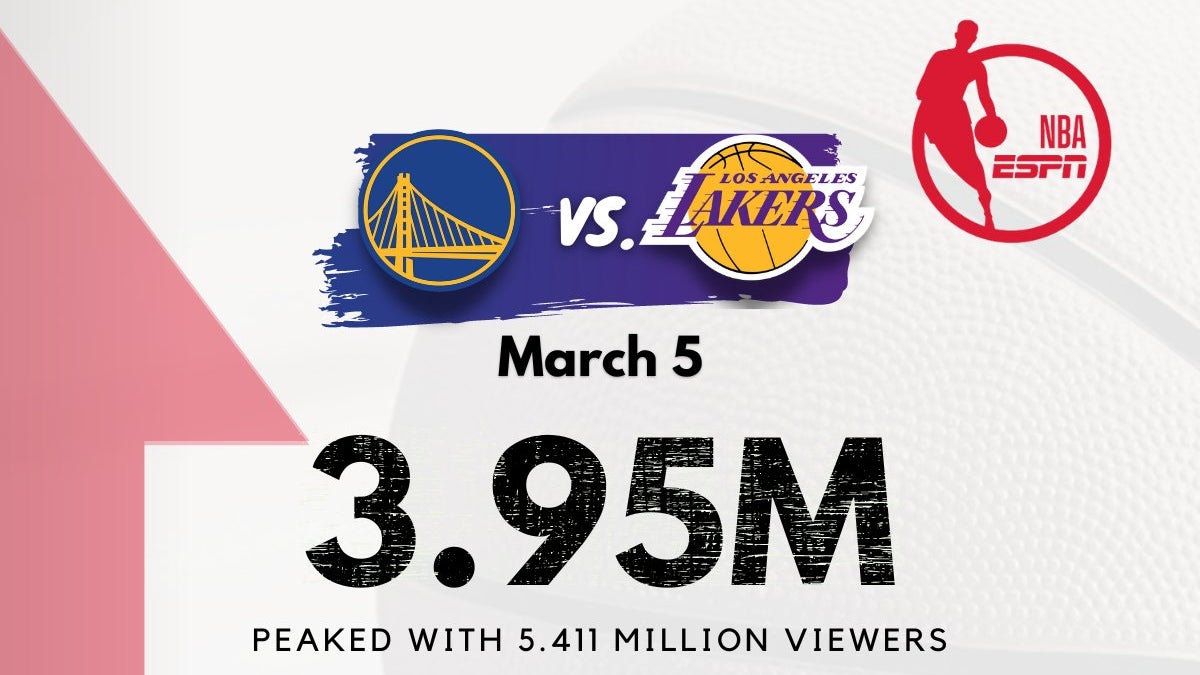 Sunday's (March 5) Los Angeles Lakers victory over the Golden State Warriors in North American basketball's NBA, shown on US network ABC, drew the largest domestic non-Christmas audience in four years.
The match, in which the Lakers ran out 113-105 winners, secured the largest such viewership since the same two teams met on February 2, 2019.
According to audience data and analytics firm Nielsen, the broadcast averaged 3,950,000 viewers and peaked at 5,411,000. The viewing figures represented a 65% increase from ABC's Sunday season average last year for the NBA.
Elsewhere, the Phoenix Suns' win over the Dallas Mavericks on the same day averaged 2,814,000 viewers, which was up 18% from last year's NBA Sunday Showcase season average on ABC. The audience peaked ar 4,372,000, making it the most-viewed early game on NBA Sunday Showcase in eight years.
The New York Knicks' victory against the Boston Celtics on Sunday night, meanwhile, had an average of 2,146,000 viewers, which made it the most-viewed NBA game on sports network ESPN this season. It was also the most-watched program on cable on Sunday, with viewership up 52% from last year's regular season ESPN average.
These numbers make even worse reading now for the 2023 NBA All-Star game on February 20, which attracted the lowest television audience in history.