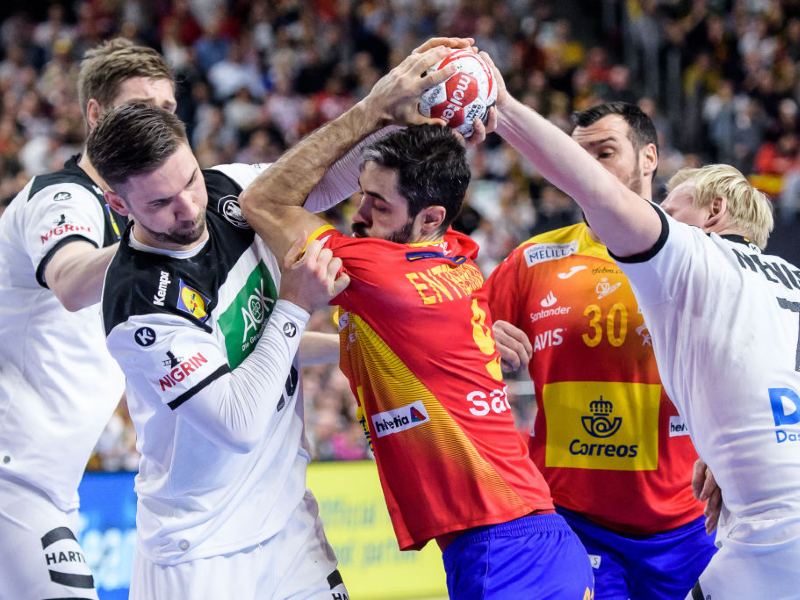 Viaplay, the Scandinavia-based streaming platform, has secured live rights to a substantial array of International Handball Federation (IHF) competitions until 2031 in 10 European territories.
Over the next nine years, Viaplay will be the streaming home of over 40 IHF events – including all IHF Women's and Men's World Championships – for customers in Sweden, Norway, Denmark, Finland, Poland, the UK, the Netherlands, Latvia, Lithuania, and Estonia.
The nine-year deal was brokered by Sportfive, the global sports marketing agency that extended its global commercial and media rights deal with the handball governing body until 2031 in March this year.
In six countries, the deal is a new one, while in Sweden, Norway, Denmark, and Finland it is an extension. Viaplay already had rights to the IHF Men's and Women's Championships in 2023 and 2025 there through a previous deal.
In terms of coverage, Viaplay has said that a significant number of games, including all fixtures involving teams from Viaplay markets, will be shown with local commentators and studio programming.
The individual events covered by the tie-up include five editions each of the Men's and Women's IHF Championships.
Poland, Sweden, Denmark, and Norway will each host action from the men's event in that period, while Denmark, Norway, Sweden, and the Netherlands will all play host to action from the women's competition.
In addition to those top-tier championships, the deal also covers the IHF men's and women's junior and youth championships, as well as the beach handball world championships and global tour through 2031.
Dr. Hassan Moustafa, the IHF's president, said: "Thanks to our partnership with the official IHF TV and marketing rights partner Sportfive, we were able to realize this agreement, which allows us to spread the enthusiasm for handball events to more countries and people and, equally importantly, with guaranteed quality and for the long term."
Peter Norrelund, chief sports officer at Viaplay Group, added: "This milestone deal ensures Viaplay will deliver the world's best handball to many of the sport's biggest markets throughout this decade and beyond … Numerous upcoming IHF tournaments will also be home events for millions of our viewers, which will increase local interest even further.
"These are key rights that are now secured for the long term on Viaplay."
The first World Championships the new deal will cover will be the 2023 men's event in Sweden and Poland, which will be held between January 11 and 29.
In late October, the IHF and Sportfive brought in Swedish energy drinks brand Nocco as a sponsor for both the men's and women's World Championships next year.
Image: Jorg Schuler/Getty Images