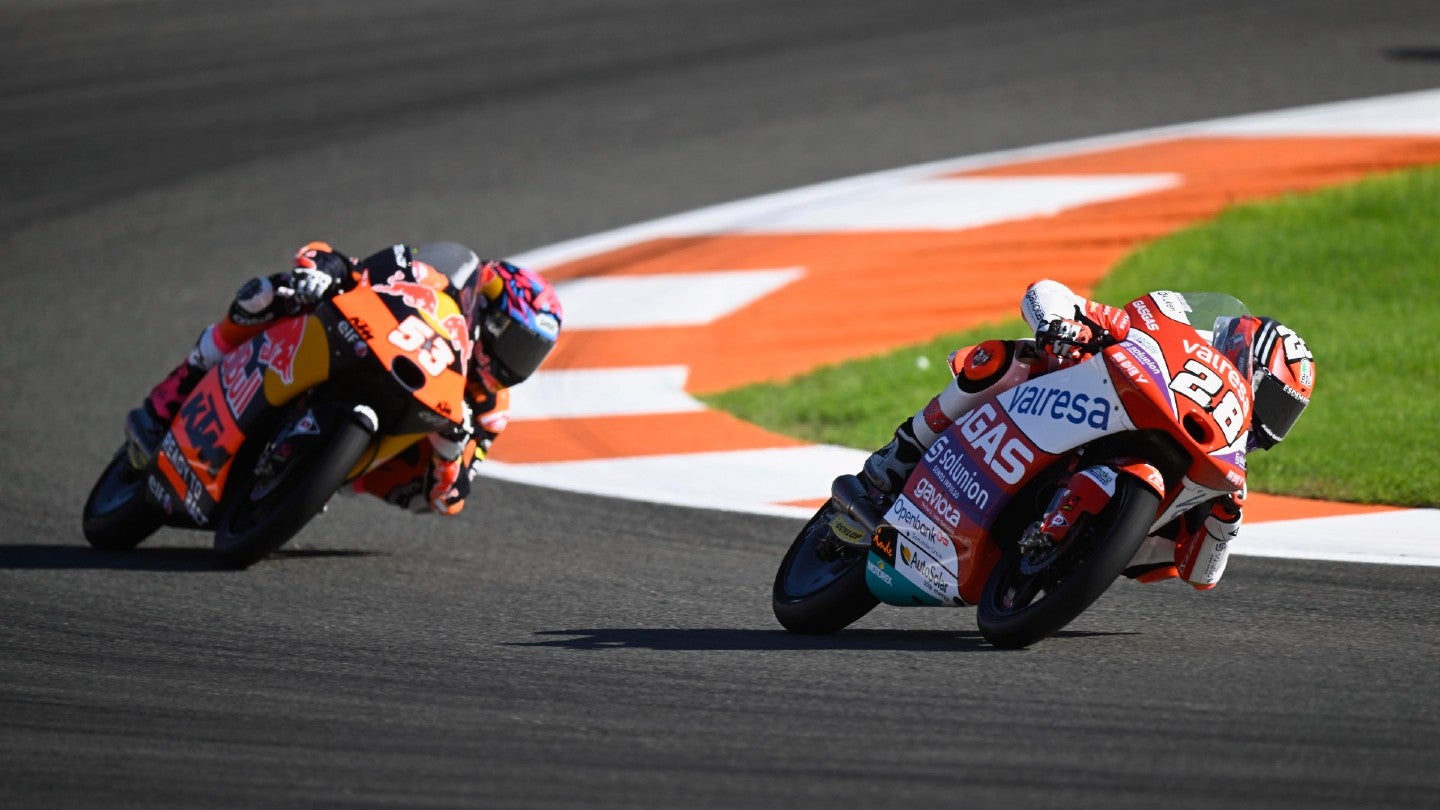 Viaplay Group, the European media and entertainment heavyweight, will show motorcycling's MotoGP across the Nordic region after agreeing a new long-term deal with series organizer and promoter Dorna Sports.
Under a six-year agreement, announced today (February 9), the streaming service will continue to hold exclusive rights in Sweden, Denmark, and Norway, while adding Finland and Iceland for the first time.
Viaplay will stream up to 400 live hours of the MotoGP Championship in all five countries every year until 2028.
In addition, the platform will show live racing from the Moto2 and Moto3 classes, with selected races from all classes to be aired with local-language commentators.
The 2023 MotoGP season will begin on March 26 with the Grande Prémio de Portugal and feature 21 races across 18 countries, concluding at Valencia's Circuit Ricardo Tormo on November 26.
The agreement bolsters Viaplay's motorsport rights portfolio which also includes the prestigious Formula 1 in 10 European countries and the IndyCar Series in nine territories.
Peter Nørrelund, Viaplay Group chief sports officer, said: "MotoGP's global popularity is accelerating almost as quickly as its bikes. The upcoming 75th season of MotoGP will reach more fans than ever before. Motorsport has broad appeal in the Nordic region and securing these rights in all five countries is great news for our viewers."
Alex Arroyo, head of media rights at Dorna Sports, added: "We're really happy to extend our agreement with Viaplay for another six seasons and to see our partnership extend from Sweden, Norway, and Denmark to include Finland and Iceland.
"MotoGP enters a new era in 2023 as the MotoGP Sprint debuts at every event, and we have more races than ever with a 21-stop calendar. There's a lot to be excited about and we're delighted our fans in Sweden, Norway, Denmark, Finland, and Iceland will be able to enjoy such high-quality, accessible coverage from Viaplay."
Meanwhile, Viaplay has announced it will launch its streaming service on a direct-to-consumer (D2C) basis in the US on February 22 and in Canada on March 7 to expand into the North American market.
Viewers in the respective countries will be able to stream more than 1,500 hours of "premium" European content through the Viaplay app at launch.
In North America, the Viaplay app is accessible on several devices and platforms, including smart TVs, Android and iOS smartphones and tablets, Amazon Fire TV, Android TV, Apple TV, and Chromecast.
Viaplay is also available in the US through Comcast's Xfinity and Xumo platforms, and as part of the Roku channel's premium subscriptions line-up.
The launch in North America will take Viaplay's D2C footprint to 13 markets. As well as the aforementioned Nordic countries, the platform is operational in Estonia, Latvia, Lithuania, Poland, the Netherlands, and the UK.
Image: Mirco Lazzari gp/Getty Images