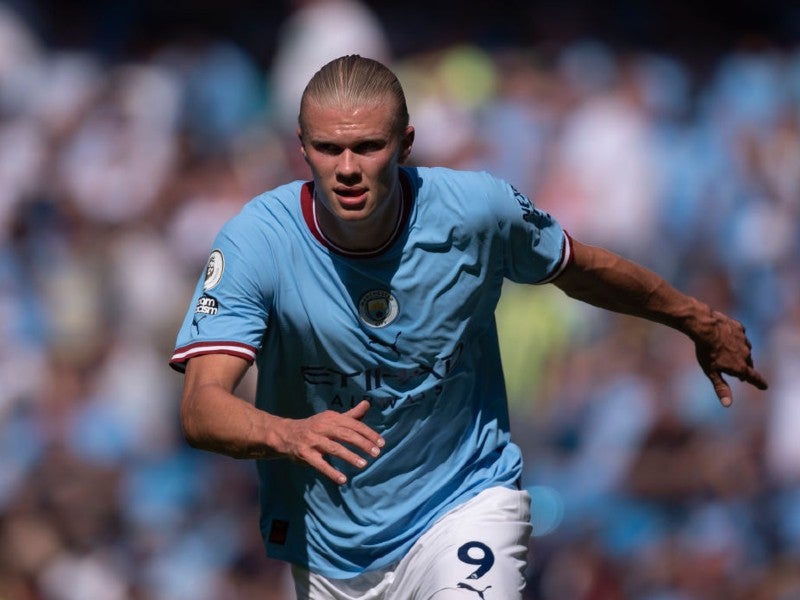 Viaplay Group, the Sweden-based media and entertainment company, has entered into a content and endorsement deal with Norwegian soccer star Erling Haaland.
As part of a multi-market partnership, Haaland will feature in an exclusive documentary, Haaland – The Big Decision, that will be shown on Viaplay.
The 22-year-old, who plays for English soccer giants Manchester City, will also become a Viaplay ambassador in the nine European countries in which it has rights to the top-tier Premier League.
The streaming platform has rights to the Premier League until 2028 in Norway, Sweden, Denmark, Finland, Estonia, Latvia, Lithuania, Poland, and the Netherlands.
Viaplay announced a similar partnership with Formula 1 motor racing world champion Max Verstappen in January to create exclusive content.
Peter Nørrelund, Viaplay Group's chief sports officer, said sports documentaries "are among Viaplay's fastest growing content areas."
Haaland signed for Manchester City this summer from German Bundesliga outfit Borussia Dortmund.
His father Alfie, a former Premier League player who also played for the reigning English top-flight champions, will join Viaplay's Premier League broadcasts as a studio analyst.