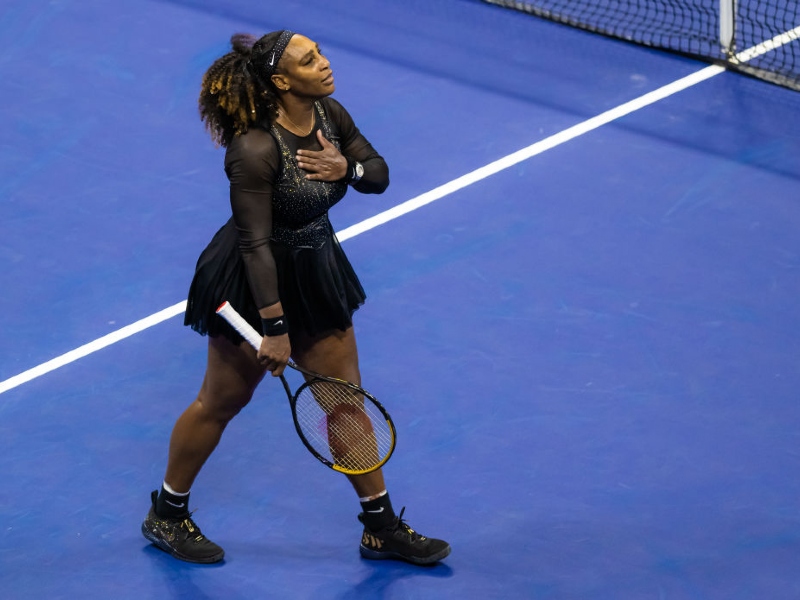 ESPN, the major international sports network, secured the most US viewers for a tennis telecast in its history late last week as sporting icon Serena Williams played what was in all likelihood her last match before retirement at the US Open grand slam tournament.
ESPN, which holds rights to the New York event until 2024, secured an average viewing figure of 4.6 million for the third-round match between the US' Williams and Ajla Tomljanovich of Australia (who won after three sets) on Friday (September 2), the network announced yesterday (September 6).
This surpassed the previous record of 3.9 million, who tuned in to see men's tennis great Roger Federer win the 2012 Wimbledon tournament, beating Andy Murray in the final. That tournament was the first for which ESPN held sole Wimbledon rights in the US.
The telecast of Williams' defeat, after she had said prior to the tournament that she would be pursuing other avenues in her life afterward, at the age of 40, secured a peak audience of 6.9 million viewers from 10:15-10:30PM (US Eastern Time).
The knowledge that this was Williams' last tournament, after a career encompassing 23 grand slam titles, six of which came at the US Open, has boosted ratings in general for the New York event, ESPN has said.
The network has claimed that, across the first five days of the competition last week, an average of 1.1 million viewers tuned into its coverage, up 101% from 2021's numbers and a new record for viewing numbers of the first five US Open days on ESPN.
A record audience on ESPN had also tuned in for both Williams' first and second-round victories last week.
The second-round match between Williams and Anett Kontaveit averaged 2.3 million viewers, an increase of 289% over ESPN's coverage of the third day of the competition last year.
In addition, a doubles match that saw Serena team up with her sister Venus Williams was the third most-viewed third-round doubles telecast ever on ESPN.
On the ESPN+ streaming platform so far, 622,000 unique viewers have tuned into US Open coverage, watching 58.6 million minutes, with those figures up 65% and 72% from 2021, respectively.
The retiring Williams has also driven US Open ticket sales records.
ESPN holds media rights to the US Open under an 11-year deal agreed with the US Tennis Association in 2013 valued at $770 million.
Image: Robert Prange/Getty Images