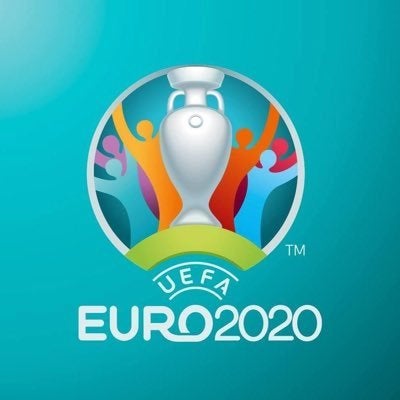 The quarter-finals of soccer's Uefa European Championships secured sizeable television audiences across the major nations still involved in the competition, as England, Italy and Spain all progressed to the last four of the pan-continental competition.
England's 4-0 Euro 2020 victory over Ukraine in Rome on Saturday evening achieved an average viewing figure of 19.8 million for the BBC, the UK's public-service broadcaster. This equated to an audience share of 78.7 per cent.
At its peak, the network's live coverage of England's first quarter-final victory in the Euros since 1996 was being watched by 20.9 million viewers, an 82 per cent share.
That made it the most-watched TV programme of the year in the UK, and the most-watched England match since the team's defeat to Croatia in the semi-finals of the 2018 World Cup, when 26.5 million tuned in.
The UK audience figure for England-Ukraine does not take into account people watching in pubs, restaurants and on outdoor big screens.
For England's comprehensive win, a peak of 5.2 million people watched the coverage on the BBC iPlayer and BBC Sport online streaming platforms, taking the overall peak to 26.1 million.
The previous largest average audience for an England game at Euro 2020 was 18.4 million for the group-stage game against Scotland.
Commercial broadcaster ITV will have exclusive live rights to England's semi-final against Denmark on home soil in London on Wednesday evening, as the team looks to make the final of the Euros for the first time.
Both semi-finals and the final will take place at Wembley Stadium, and the Danes secured their passage by beating the Czech Republic 2-1 in Baku on Saturday.
Elsewhere, Italy's 2-1 win over Belgium on Friday secured an average TV audience for public-service broadcaster Rai of 15.4 million, an audience share of 65.2 per cent.
This marks the largest viewership for the national team at Euro 2020, beating the figure of 15.28 million across Rai and pay-TV broadcaster Sky Italia for the 3-0 win over Switzerland in the group stage.
Italy will face Spain in the first semi-final in London on Tuesday after La Roja won a penalty shoot-out against Switzerland, following a 1-1 draw, later on Friday night.
The penalty shoot-out was watched in Spain by a peak audience of 9.2 million, an audience share of 69.1 per cent, on commercial broadcaster Mediaset Espana.
The first 90 minutes of the match was seen by 7.7 million viewers, equating to a 61.8 per cent share.
Mediaset has exclusive rights in Spain to Euro 2020 and is showing matches on free-to-air channel Telecinco.
The peak audience for Spain's 5-3 win over Croatia in the last 16 was 8.1 million.