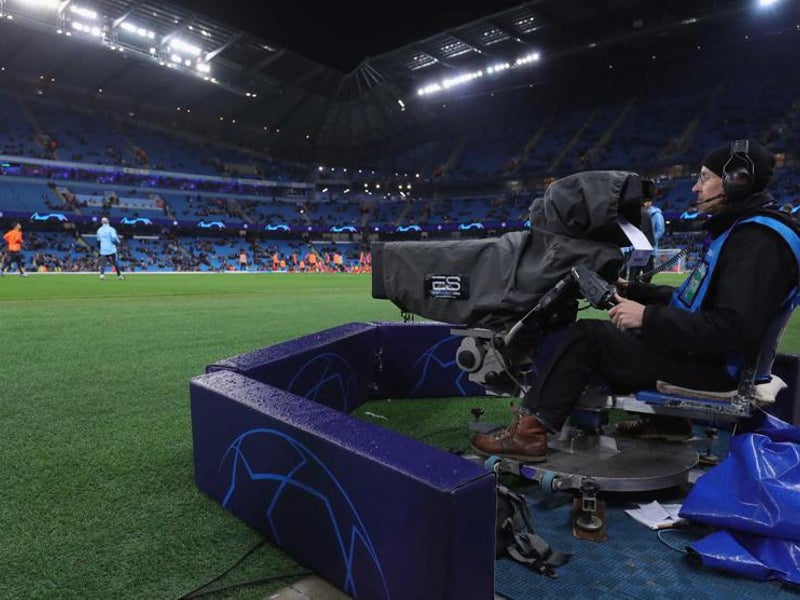 UEFA, European soccer's governing body, has supported its two Champions League broadcast partners in France – pay-TV's Canal Plus and BeIN Sports – in successfully obtaining court injunctions against websites in that country illegally showing top-tier UEFA content.
The governing body has today revealed that, alongside Canal Plus and Qatar-based BeIN, it has secured injunctions from the Paris Court of Justice that require "a series of internet providers in the country to block access to fraudulent websites, which have been making available unlawful streams of UEFA Champions League matches [UEFA's top-tier club competition]."
The orders obtained, which UEFA has said are among the first of their kind, mean ISPs must block illegal streaming and pirated content sites as soon as they pop up and are identified.
The injunctions come as the result of a new law that has recently been passed into French government legislation, giving the country's media regulator, ARCOM, greater powers in this respect.
Guy-Laurent Epstein, UEFA's marketing director, said: "UEFA fully supports the court injunctions issued by the Paris Court of Justice to protect media rights owned by Canal Plus Group and BeIN Sports France.
"The decisions are evidence of the new and flexible approach that has been adopted in France to accelerate the blocking of illegal websites as well as tackling the issue of internet piracy in this country. The protection of our intellectual property and our rights holders is a top priority for our organization."
Celine Boyer, head of content protection at Canal Plus Group, added: "It is a major step forward in the fight against audiovisual piracy in France and ARCOM is doing a great job."
Canal Plus and BeIN hold live rights to the top-tier Champions League through to the end of the 2023-24 season, through a three-year deal (reportedly worth $412.77 million each year) struck in November 2019.
The measures brought against these pirate sites, meanwhile, are the results of a new anti-digital piracy law, which passed through the French government and National Assembly in October and has now become effective.
It makes it easier for authorities to quickly block such websites from broadcasting pirated content, and also makes the legal process of shutting them down easier.
The law, which French sports channels have been pressing for over the last few years, and which was delayed in terms of passing through the country's government by the coronavirus pandemic last year, is designed to combat "piracy of cultural works in the digital age."
ARCOM acts as the link between the judicial authorities, sporting bodies, rightsholders, broadcasters, and technical operators such as search engines, whose collaboration is necessary to take pirate content sites down once identified.
Earlier this month, Canal Plus secured the blocking of 13 online sites that were showing pirated and illegal content from its live broadcasting of French rugby union's premium Top14 competition.
In July meanwhile, both Canal Plus and BeIN hit out at alleged illegal broadcasting by Gabonese operator Satcon.