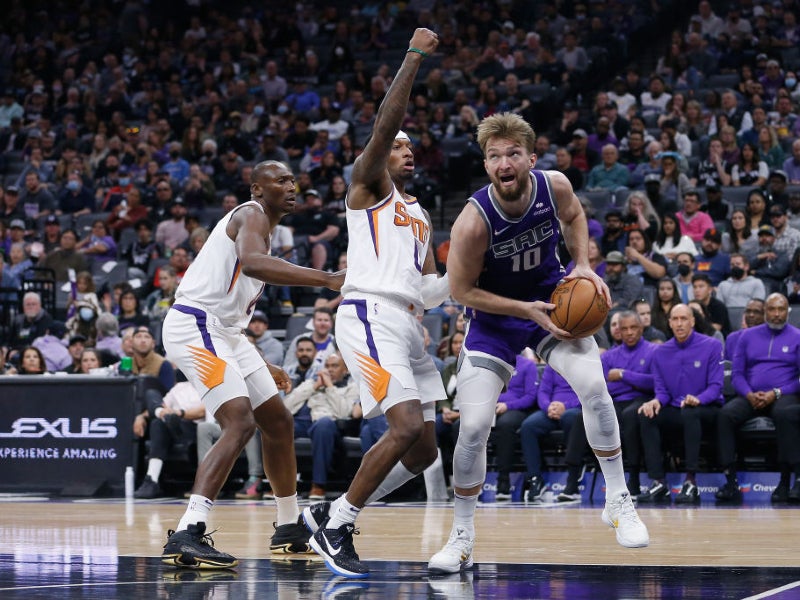 TV3 Group, the prominent media company in the Baltic states owned by Providence Equity Partners, has extended its broadcast deal in the region with North American basketball's NBA.
Under a multi-year renewal, to begin in 2023, TV3 air more than 240 live games each season in Estonia, Latvia, and Lithuania.
The league said the deal will represent "the most extensive NBA coverage ever" in the Baltics.
The expanded partnership will also feature coverage of the women's WNBA, including regular season games, the WNBA playoffs, and the WNBA Finals.
TV3 will air up to eight live games each week of the NBA regular season, including at least one game each week on its free-to-air channels TV3 and TV6, marquee NBA events such as NBA All-Star, the NBA playoffs, the conference finals, and the finals, as well as classic NBA games.
Fans in the Baltics will also be able to watch weekend games in primetime as part of the league's 'NBA Saturdays and NBA Sundays' European primetime initiative.
Additionally, NBA League Pass, the league's subscription streaming service, is now available at a discounted price to subscribers of TV3 Group's new 'Go3' platform.
The NBA features several players from the Baltics including Lithuania's Domantas Sabonis and Jonas Valanciunas, and Latvia's Kristaps Porzingis and Davis Bertans.
Christian Anting, TV3 Group chief executive, said: "We are delighted to continue our exclusive partnership with the NBA. Together we will bring the biggest ever NBA coverage to Lithuania, Latvia, and Estonia.
"Basketball fans will enjoy even more live NBA games with the local Baltic NBA superstars. Starting as of the coming season fans will also be able to enjoy the most comprehensive coverage of the WNBA, including live games on national television."
Elsa Memmi, NBA Europe and Middle East vice-president of global media distribution, added: "Expanding our partnership with TV3 Group in the Baltics is an important milestone in our broader efforts to grow the NBA and WNBA in Estonia, Latvia, and Lithuania, countries that have a rich basketball history and strong player presence in our leagues.
"TV3 Group's unparalleled footprint will provide our passionate fans with the most extensive NBA and WNBA coverage ever in the region."