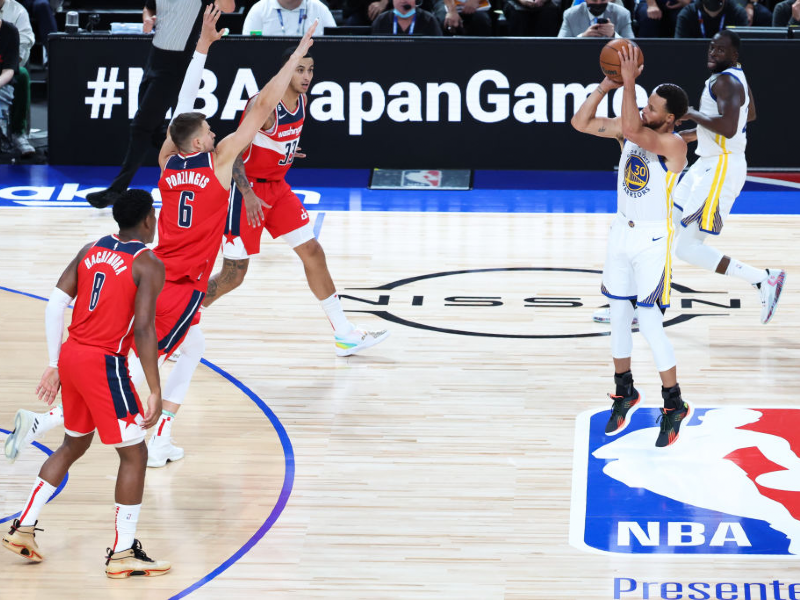 TV2, the Danish commercial broadcaster, has extended its rights deal to cover US basketball's top-tier NBA until 2025 in a renewal announced today (October 5).
Through the new tie-up, TV2 will cover one NBA game every day during the upcoming 2022-23 season, which starts on October 18 and will finish on April 9.
Coverage will be made available on the TV2 Sport linear channels, the TV2 Sport X platform, and the TV2 Play mobile and online streaming service.
The tie-up stretches across the 2022-23, 2023-24, and 2024-25 NBA campaigns, with TV2 having been the NBA's partner in Denmark since 2015.
TV2 Play will also cover two NBA pre-season international games, as the Milwaukee Bucks take on the Atlanta Hawks on October 6 and 8 in Abu Dhabi.
Aside from live coverage, the deal will see TV2 air season highlights, classic fixtures, and other feature-style NBA content.
Kristian Hyldgaard, TV2 Sport's channel manager, said: "TV2 has had the pleasure of showing the NBA since 2015, and it is very gratifying for us to now be able to extend that agreement …
"The NBA has always had an innovative approach to coverage, and we have collaborated well over the years to be able to develop the opportunities to reach this target group. The NBA and our other American sports complement each other well, and all in all, I think we have a fantastically strong mix of the best American sports on TV2 Play."
Last week, the NBA renewed another media rights deal in Scandinavia, extending its relationship in Sweden with the Telia telecoms firm.
Late September also saw UK pay-television heavyweight Sky retain rights to the 2022-23 NBA season.
Image: Takashi Aoyama/Getty Images