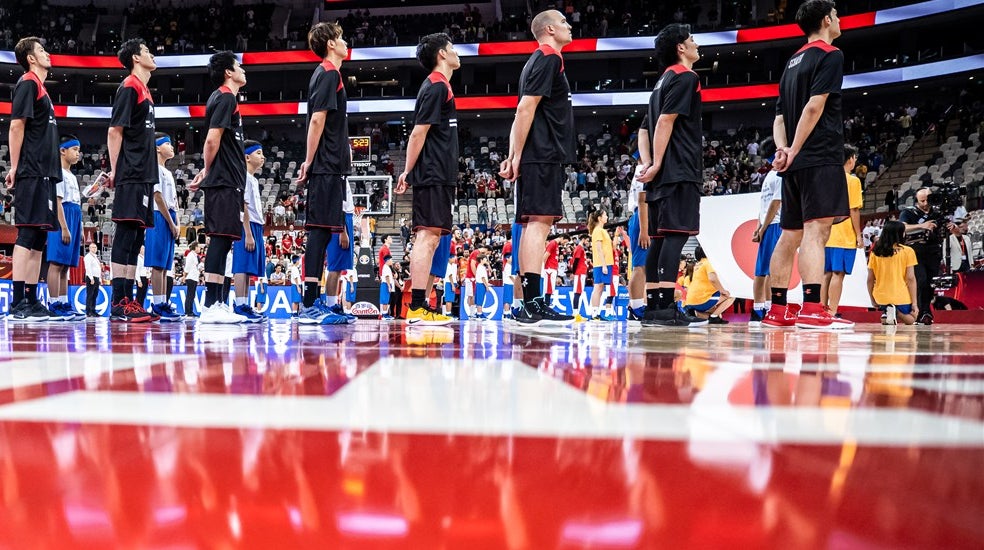 TV Asahi and Nippon TV, the Japanese free-to-air (FTA) broadcasters, have secured domestic rights for basketball's flagship 2023 World Cup and World Cup qualifiers after striking deals with the International Basketball Federation (FIBA).
Japan is due to stage the 2023 FIBA World Cup jointly with the Philippines and Indonesia, the first time the flagship event will be hosted in multiple countries, from August 25 to September 10 next year.
The deals with TV Asahi and Nippon TV were brokered by Japan-based advertising giant Dentsu, which acquired exclusive rights for FIBA events in Japan.
FIBA's international media rights, meanwhile, are distributed by FIBA Media, a joint venture with global sports streaming service DAZN, in a deal spanning 2017 to 2033.
Rights in Japan for the 2019 FIBA World Cup in China were held by FTA broadcaster Fuji TV and DAZN.
TV Asahi and Nippon TV have extensive portfolios of sports rights as two of the leading FTA broadcasters in Japan.
TV Asahi holds the rights to Asian Football Confederation competitions, domestic baseball events, including top-tier league Nippon Professional Baseball, golf's The Open Championship, French rugby union league Top 14, Badminton World Federation events, and swimming events organized by governing body FINA.
Nippon TV, meanwhile, has rights for motorcycling's MotoGP, FIM motorcycling, the World Rally Championship, FTA highlights for European soccer's UEFA Champions League, the FIFA Club World Cup, and CONMEBOL soccer tournaments.
The 2023 FIBA World Cup Qualifiers began in November and are currently being contested by 80 national teams, split into four regions – Africa, Americas, Asia/Oceania, and Europe.
Japan has already qualified for the tournament as a host but is competing in a qualifying group that includes Australia, China, and Chinese Taipei.
Three teams have been disqualified from the tournament next year, including Korea, who failed to send a team to qualifying games in February due to an outbreak of coronavirus in the squad. Russia and Belarus were disqualified from the event due to their country's involvement in the Ukraine war.
The FIBA Women's World Cup is being hosted by Australia in September and October this year, while Indonesia will host the FIBA Asia Cup, the Asian national team competition, in July.