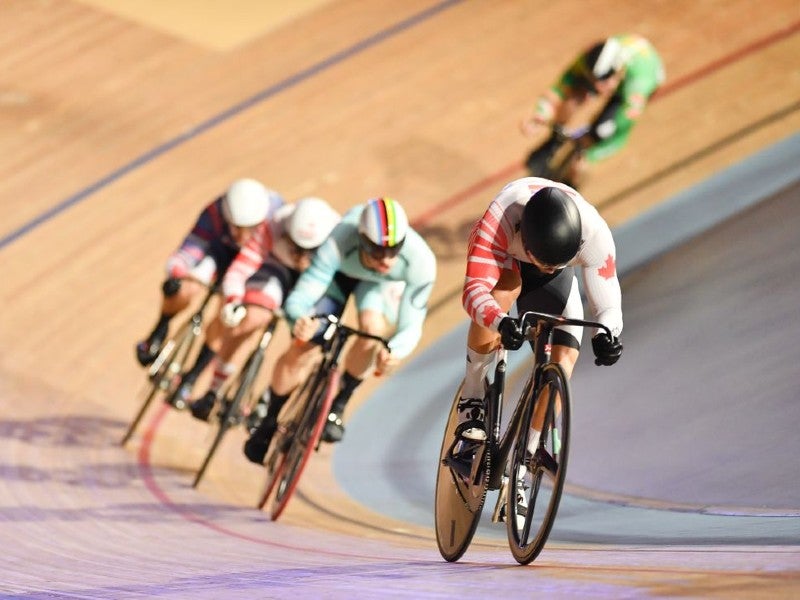 Discovery Sports Events, the event management division of Warner Bros. Discovery (WBD) and series promoter of cycling's UCI Track Champions League (TCL), expects to reach its target of more than 30 broadcast partners for the second season as Rai becomes the latest to land rights for the nascent competition in Italy.
After announcing several renewals in recent weeks, Discovery Sports Events yesterday (November 9) unveiled public service broadcaster Rai as a new addition for the upcoming 2022 campaign.
The TCL will be shown in Italy on the Rai Sport+ HD channel as the network joins a host of international broadcast partners that are being announced before the new season commences in Mallorca on Saturday (November 12).
Extended agreements have already been secured in the Netherlands with free-to-air (FTA) commercial broadcaster RTL, in Spain with public service broadcaster RTVE, and with cable TV operator Claro Sports in 17 Latin American markets.
The inaugural season of the TCL was shown by 26 broadcasters but that figure is set to be exceeded this year.
François Ribeiro, head of Discovery Sports Events, said: "We are on track to reach more than 30 broadcasters. We have renewed with all the broadcasters from last year because we received really great feedback from them on the quality of what we delivered.
"They like the format and the quality so we have renewed with them. We should have a couple of other broadcasters to announce before the season begins."
According to Discovery Sports Events, last season's Track Champions League reached 149 million viewers in 206 countries, with over 62 hours of programming.
Ribeiro says the five-round championship will have "truly global coverage" for season two and claimed, "there are not many markets we will not be broadcasting."
In addition, WBD will offer "a full 360-degree experience across linear, digital, and social platforms."
The series will be shown on the Discovery+ and GCN+ streaming services, as well as Eurosport and WBD's free-to-air channels such as Quest (UK), Kanal 9 (Sweden), 6'eren (Denmark), Max (Norway), and Kutonen (Finland).
Streaming is available on Discovery+ in Austria, Denmark, Finland, Germany, Italy, the Netherlands, Norway, Sweden, the UK, and Ireland.
The 2022 calendar includes Berlin in Germany and St-Quentin-En-Yvelines in France for the first time, and will again conclude in London, UK for a two-round finale on December 2 and 3.
The success of the debut season has also led to commercial interest with Discovery Sports Events recently entering into a Web3-focused partnership with metaverse services firm Infinite Reality aimed at reaching and engaging new audiences.
The two parties will explore new ways to use Web3 technology – those facilitating and facilitated by the decentralized web – and create immersive experiences to engage fans and via which for fans to interact in the metaverse with athletes, retail outlets, and brands.
Ribeiro believes the tie-up will open up new commercial opportunities for the series.
He said: "The biggest thing for season two is definitely what we're going to release in the metaverse with Infinite Reality. It is a small company but in the world of the metaverse, it is a leader and it has become a partner of the Track Champions League for the next three years so that's important.
"The metaverse experience is going to open new commercial avenues to deliver an experience to the sponsor to showcase their product and to retail also at some point.
"It's a learning process but there are no boundaries in metaverse as long as you are in the position we are in where we control the entire chain of value, format, production, broadcast, distribution, commercial rights, and media and licensing rights, and then it's up to you to define exactly what you want to do and what you want to deliver into that new digital world."
The championship will also feature new technological innovations with the riders' data – such as power, cadence, speed, and heartbeat – to be shown on the TV graphics, the LED perimeter screen around the track, and the app.
The TCL was launched in March 2020 as a joint initiative between Discovery Sports Events and cycling's international governing body the UCI under an eight-year partnership with the aim of building the global profile of track cycling beyond the four-year Olympic cycle.