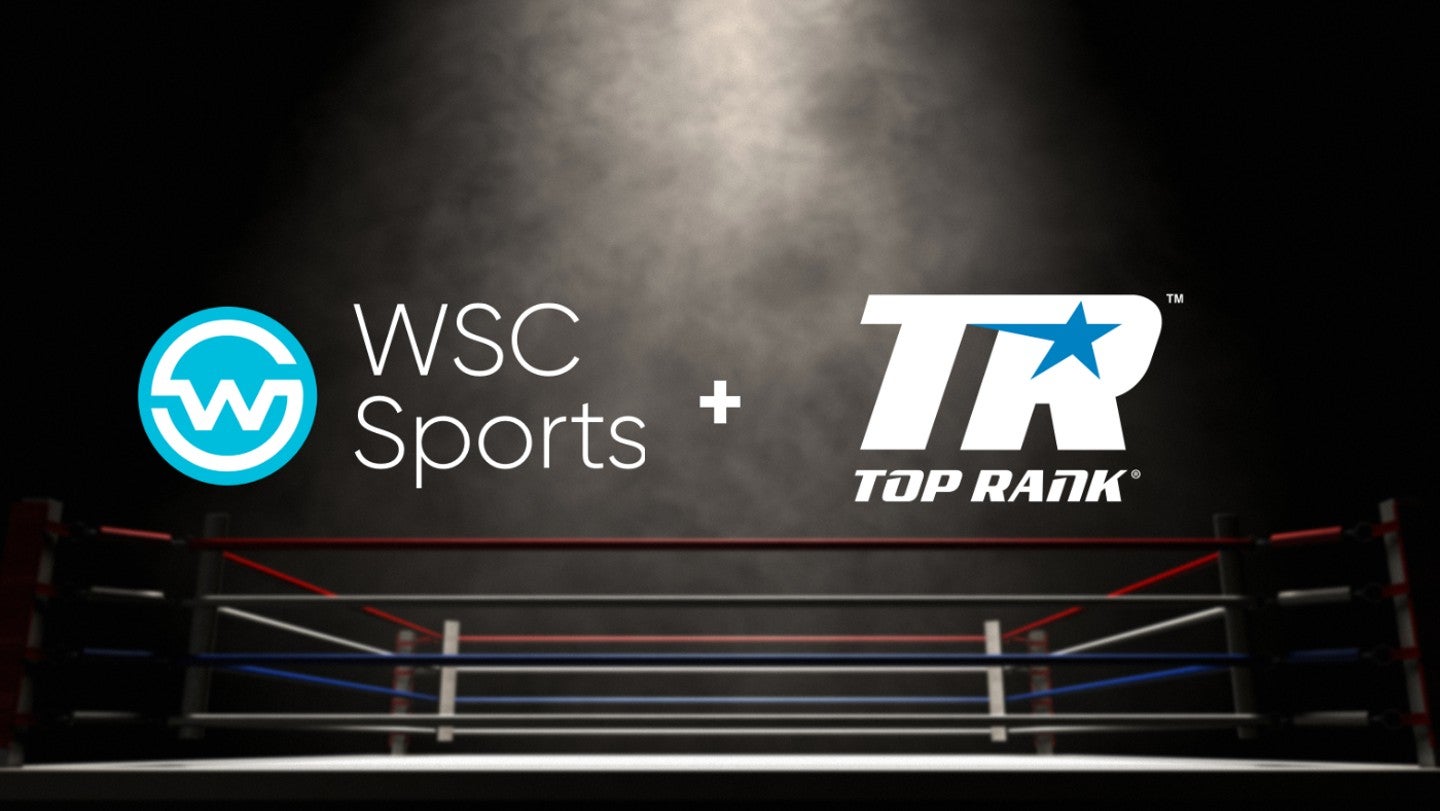 WSC Sports has announced that US boxing promoter Top Rank has joined its newly launched For Creators Program as part of a new partnership that will also see it utilize the Israel-based video content provider's artificial intelligence-powered highlights platform.
At a base level, the new contract will see real-time highlights of Top Rank fights generated automatically by the WSC Sports platform. Top Rank's entire video content archive will also be uploaded to the platform, allowing the organization to create more compilations for distribution across its digital media.
However, central to the new agreement is Top Rank becoming the first sports organization to officially join the WSC Sports For Creators Program, a new solution giving "eligible creators" free access to premium boxing footage from Top Rank's archive.
A source told GlobalData Sport that some of the content creators that Top Rank will be working with include IFL_TV, Fight Source, Gorilla Production, Rich the Fight Historian, Boxing News, and Narices Rotas.
Through the program, the creators will be able to generate videos and highlight compilations using the WSC Sports platform, which can be then distributed across their social media channels without triggering copyright infringement.
Brian Kelly, Top Rank's chief revenue officer, said: "We're excited to be pioneers with WSC Sports and their mutually beneficial 'Creators Program' that will allow Top Rank's content to be used by creators and shared to their audiences across their social media channels.
"This inventive approach means more eyeballs on our content and provides a fresh revenue opportunity for all involved."
GlobalData Sport understands that, while Top Rank has been announced as the program's first official partner, WSC Sports has been informally working with several organizations on the program before now, including German soccer's top-tier Bundesliga, international marketing agency Infront via its international rights agreement with Italian soccer's Serie A, and international sports agency IMG through its Euroleague Basketball partnership.
In a separate statement, WSC has said the For Creators Program will enable rightsholders to "maximize the full value of their archived video content while tapping into the power of the creator economy" and "reaching new fans in a more grassroots way."
Daniel Shichman, co-founder and chief executive of WSC Sports, commented: "Top Rank's innovative approach combined with WSC Sports' technology empowers creators to grow their brands while unlocking new revenue opportunities.
"With WSC, creators can easily generate and monetize content utilizing fight football of the all-time greatest, including Ali, Tyson, Hagler, Mayweather, Manny Pacquiao, and of current greats like Tyson Fury, Shaku Stevenson, and Lomachenko without the risk of making intellectual property infringements."
The new agreement adds to WSC Sports' growing client list. Earlier this month, the company announced a deal with media giant TelevisaUnivision and the European League of Football, the American football competition in Europe.
This year has also seen WSC Sports announce long-term agreements with ATP Media, Deutsche Telekom, and Dyn Media to join the over 300 leagues and broadcast partners it has secured, which also include the NBA, LPGA, ESPN, YouTubeTV, LaLiga, and DAZN.