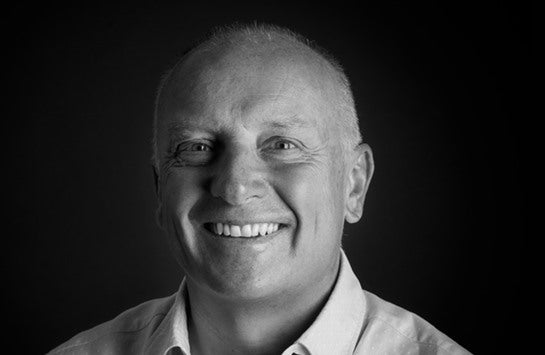 Did a successful company ever shout less loudly about itself than Deltatre, the Bruin Sports Capital-owned international sports media services company?
Speak to the personable and affable Giampiero Rinaudo, the company's chief executive and one of its three founders (hence its name), and he'll tell you that it has been involved in broadcasting six of the 10 most-viewed TV sporting events of all time (matches from the Fifa World Cup and Uefa European Championships, a Uefa Champions League final, the 100 metres at the Rio Olympics, an India-Pakistan test match and an NFL Super Bowl, for the record).
Who knew? Certainly not the average TV viewer, who is
unlikely to find so much as a mention of Deltatre in the closing credits of one
of those milestone TV broadcasts, to acknowledge the company's crucial role in
delivering it to his or her screen.
"We're probably the leading company in the world [in the field], but very few people know what we're doing and at which scale," Rinaudo himself happily agrees.
Why would a company deliberately opt for such anonymity? Partly, it's in the nature of Deltatre's work to be behind the scenes, providing what it calls 'back-end services' for sports, ranging from broadcast graphics and virtual studios to digital web and mobile content management systems, to in-stadium centralized data and information distribution systems for results and content.
But Deltatre's apparent drive towards secrecy goes deeper than this.
I meet Rinaudo at the offices of Deltatre's lawyers in central London on one of his frequent visits to the UK from the company's Turin headquarters. New developments include, he says, "continuing expansion in quite an accelerated way. We're present in three continents [Europe, North America and Asia].
---
In America, out of the four major leagues, two are already clients
---
"In America, out of the four major leagues, two are already clients," Rinaudo continues. One of these is the NFL, for which Deltatre delivers NFL Game Pass Europe, the digital subscription OTT service featuring all live NFL games (more of that later), and for which the company recently signed up to deliver the websites of all 32 teams. What about the NFL's own website, I ask? "Not at the moment," he replies, "but let's see."
And the other US major league that's a client? "I can't disclose the other yet," says Rinaudo. So Deltatre is on a drive into North America, and has signed up with either the NBA, MLB or the NHL, but won't talk about it? It's an unusual approach, I say. For most businesses an association with such a prestigious client would be regarded as an invaluable calling card.
Part of the problem, according to Rinaudo, is that Deltatre
is working behind the scenes in areas where a front-facing sponsor has
traditionally paid for an association with the service (the provision of timing
or results, for example), and so has been contractually bound not to place its
own brand in competition with that of the sponsor.
"Very often our service is sponsored, and the sponsor wants to get the credit," is how Rinaudo puts it. "Sponsors pay a fortune to be associated with it. But it's a small world, and everyone knows what we're doing." Besides, he says, Deltatre is not alone in its approach. "How many people know Akamai [the USA-based content delivery network and cloud service provider]? It's a giant delivering content, but people don't know. What's important for us to is to be known by potential clients. Sport is a small world. I would love to be more public, but we started with a sponsor [Deltatre's very first job was developing timing and data service solutions for Olivetti, at the time a sponsor of Alpine skiing and Formula 1]. We understand the value of the brands of the companies we're working with."
I've been told in advance that 2018 has been a record year for Deltatre, and I'm hoping to draw Rinaudo out about this (and maybe even get some figures from him), but he shrugs off the claim, saying: "Every year is a record year for the company, in the sense that we continue to grow the business. This year we had the World Cup, the Asian Games, the Olympic Channel, PyeongChang and important wins in America, including the major league win. But we're looking forward to better in 2019."
Thirty-two years after the launch of Deltatre in 1986, it has 11 offices around the world, 600 employees, and a variety of product lines, including streaming platforms, digital platform development (CMS), broadcast operations (virtual studios, graphics) and production technologies.
It's been on a recruitment drive recently, with Romain Rossi becoming vice-president at its 'Global Football' division, and Benjamin Caussé, joining from Infront as director of business development in Europe, the Middle East and Africa. Jeff Volk also arrived as senior vice-president, head of business development and revenue in the Americas, having joined from MLB (could MLB be that second US major league with which Deltatre has signed a contract?).
---
Because we are one of the few companies that are really global, we can see that the way people consume sport in various continents is different
---
Deltatre's work with the Asian Games in Indonesia this summer, at which its main role was to deliver the website, mobile apps and real-time results, represented something of a landmark. "It's impressive how big the games are – the second biggest in the world," Rinaudo says. "For us it was important because we're pushing hard to develop our business in Asia, and it brought a lot of visibility. We were impressed because 90 per cent of the [digital] content consumption was on mobile. Because we are one of the few companies that are really global, we can see that the way people consume sport in various continents is different."
In a first for the company, it was also an official sponsor of the games. Was this evidence of it shedding its reluctance to enter the limelight? Could it adopt a similar position for future events? Unlikely, says Rinaudo. "The Asian Games was a one-off connected with the fact that we wanted to increase our presence and to be better known in Asia. It was a special case. We would only repeat it if there was another special need."
In 2016, Deltatre entered into a match data collection and provision partnership with Sportcast, a subsidiary of the DFL, Germany's professional soccer league, creating a separate company, Sportec Solutions, to handle "the collection, administration, quality management and provision of official match data on Bundesliga and Bundesliga 2 encounters as well as the relegation and Supercup."
What kind of data has Deltatre identified as having value, I ask? "In football, we're talking about stats about players, tracking of players, historical data," Rinaudo replies. "It's a matter of how you show this data. What do I do with this data? Live, it's very difficult to make use of, because you need to tell a story and you can't pause the action for five seconds to show the data during a live event.
"But you have to remember that every match has two or three hours of post-game show, where there is increasing use of this data, using augmented reality. It can be done fast, because we know the position of every player in every frame, and you can use it to explain tactical movement. We're also working hard on what can be done with data on artificial intelligence. The nice thing is that it's able to recognise patterns that you don't recognise as a human being. In 1,000 matches, there are recurrent patterns that can bring out information. For example, in rugby we might be able now to predict when it's time to replace a player. We're accumulating a lot of data and part of the job is to understand how best to use it."
What about virtual and augmented reality? What is their future in helping to communicate sport to its fans, I ask? "It depends on the sport," he replies. "Tennis is very good [for VR]. With football, you can get a sensation of being at a stadium, but TV coverage is so good, viewers tend to stay 10 seconds, then switch back. My view is it's not a live tool. It's a good add-on, not replacing [standard TV coverage]. AR is used widely in post-programming as a way to explain tactics, but also to solve practical problems. For example, you can have a small studio – space is expensive – but you can dress it up in seconds with Champions League, J-League or Premier League branding."
Entering into a joint venture with the DFL was a first for Deltatre, and has been a "happy" experience for the company, according to Rinaudo. So could it seek similar JVs elsewhere? "We are open to this arrangement, especially in America, which is much more business-orientated," he replies. "They don't want to just make the service company rich." What's more, Deltatre is also in the market to make acquisitions on its own account, and not simply via Bruin, its parent. "Why not?," Rinaudo says, but cautions: "We've been looking a lot, but they're not easy to find. Deltatre already offers quite a wide range of services."
Bruin Sports Capital, the international media, sports, marketing and branded lifestyle investment company, acquired a 75-per-cent stake in Deltatre in 2016, leaving the remaining 25 per cent in the hands of Rinaudo and co-founder Luca Marini (the third founder was bought out in 1997).
Bruin, which was started by George Pyne, the former president of IMG Worldwide Sports and Entertainment, in 2015, is understood to have paid in the region of €145 million (now $170 million), the enterprise value of Deltatre, which employed about 500 people at the time. "The interest between us and Bruin is to create value," Rinaudo says. "At a certain point in this business, you sell. But the reason we selected Bruin is that they didn't want the classical three-year or five-year cycle. In sport, cycles are long. They [Bruin] do not have a specific timeline to sell. Of course, they're there to make money, but they don't have a short-term view. That's important for us."
---
We were already present in America, but the business exploded the moment we were owned by Americans
---
So what does Bruin's backing enable Deltatre to do that it couldn't before? "We were already present in America, but the business exploded the moment we were owned by Americans who are at the centre of technology," says Rinaudo. "George Pyne is one of the most influential people in sport in America."
Asked to identify the main opportunities for the company in the next five years, Rinaudo is quick to seize on over-the-top delivery of sport, which, he says, is causing "quite a disruption in the market for how rights are sold. That's a great growth opportunity. Graphics seemed to have hit some sort of plateau, but with data, AR and VR, graphics is still a very profitable market for us. Almost all sectors are still growing."
Deltatre's development of OTT tools could be equally applicable to entertainment companies and programming, and Rinaudo says that some such companies have approached Deltatre, saying: "You sold us the most difficult thing, which is live. But we also have a kids' channel, a movie channel: can you help us with those?"
"It's something we're considering," Rinaudo says. "Our OTT and streaming work is only sport at the moment." And yet, he continues, while "we are technically a very good company, there are many good technology companies. Our differentiator is that we know sport and how to apply technology to sport."
Unlike many sports production and technology companies, Deltatre has never been involved in acquiring, trading or distributing rights – a deliberate decision, Rinaudo says, in order to avoid competing with its own clients. "It's a very specialised business, and a very lucrative business," he adds. "But it's not our role. What we have been trying to do, and can do, with the capital of Bruin, is to share the risk for new ventures with clients: a revenue-share model. But I don't see us paying for rights, going forward. Rich properties don't want to share. The properties that want to share are the ones with which you can't make a business unless you can tie them up for the long term – but no one wants them tied up for five or 10 years, in a business that's changing at the speed of light."
Earlier this year, albeit for a relatively short period, Deltatre's customary anonymity was shattered and the company was profoundly shaken by a controversy over the delivery of NFL Game Pass Europe, the digital subscription OTT service featuring all live NFL games that is built and powered by Deltatre. A series of glitches that caused subscribers' signals to stall or to fail was made much, much worse when it emerged that, urged by a senior marketing executive, Deltatre employees (plus their "relatives, family, friends"), had been posting fake positive reviews for Game Pass on Apple and Google stores in a bid to counter the negative feedback.
A torrent of fury was unleashed via social media by Game Pass
subscribers frustrated at being unable to watch the games they had paid to
view, and the story was picked up and circulated by a range of other media, all
citing Deltatre as the culprit.
I had expected Rinaudo to attempt to deflect the criticism over the glitches, perhaps laying some of the blame at the feet of the NFL itself, but to his credit he makes no attempt to do so, saying: "We wanted to do too many things in too short a time. There was not enough testing. That was probably the root cause of the problems. At the end, it was our fault. This, mixed with the fragility of OTT technology. We're not the only ones having problems.
"The technology is still not solid, like broadcast technology. The chain to deliver an OTT signal means there are still quite a lot of failure points because it involves the cloud software provider, satellite coding, the payment gateway… There are so many points of failure and you don't always even have full control of the bandwidth to the house. OTT is one-to-one, so if I have millions of subscribers, it's a different approach for each person.
"But in some way, it demonstrated the power of Deltatre. In almost two weeks we were able to recover the situation, and the rest of the season showed very good growth, a double-digit increase in subscriptions, and the NFL delivered us more work. They understood that we are a company that doesn't not give up when there's a problem."
As for the fake reviews, they were "done in good faith; people make mistakes; no one lost their job," Rinaudo concludes. There are those that might take issue with that claim, but in any case, I'm interested in Rinaudo's admission that there was not enough testing of the OTT service before launch. Surely stability should be established and guaranteed in advance, not retrospectively?
"We can see the improvement from year to year," Rinaudo responds. "OTT will become the main vehicle in not too much time. Live, there is still a 30-to-40-seconds delay. What does 'absolutely solid' mean? When broadcasting started there were probably signal glitches, problems with the solidity of the technology. Of course, people are right to complain; when they pay for the service, they should get the service. But most of OTT is working well. In less than five years the problems will be resolved. Demand creates investment. Don't forget that until five years ago not many households had the bandwidth to watch Netflix at home."
---
London 2012 showed the power of OTT when it was streamed in India to 1 billion people
---
The advent of digital streaming and OTT delivery will continue to provoke "quite disruptive change" in the industry in the coming years, driving the way rights are sold, Rinaudo predicts. "In some way it's removing the broadcaster from being the gatekeeper to show events in a country," he says. "Before, if I wanted to show the Champions League I had to deal with one of three broadcasters in Italy, and in several countries there's only one broadcaster and no competition. London 2012 [the Olympic Games] showed the power of OTT when it was streamed in India to 1 billion people. Also, we are changing our habits. We don't any more organise our lives to be in front of a TV for a match.
"OTT is also opening a new revenue stream. It means we can address ardent fans, the kind that subscribe to Game Pass. TV can show you one to three matches [each weekend], but Game Pass shows training for the ardent fan. It's a good revenue stream for federations, and it's happening also for clubs. Juventus TV is followed a lot, with images of training and life in the club. Premium sport will always get a premium price for exclusivity, but local broadcasters are looking for exclusivity in relation to other broadcasters. They're not so worried if it's shown on a federation's OTT service."
However, this doesn't mean broadcasters will become redundant, according to Rinaudo, who says: "If you to go to the root of the broadcaster role, they're great content producers and aggregators. They are good at that. They just have to organise themselves to deliver not only on the TV screen. I continue to see a similar role for broadcasters in producing and aggregating content. But in the long term, it's exclusivity I question. Broadcasters pay a premium for it, but we can see from movies that it's not necessary to be exclusive. If each viewer pays $1 [to view a sports event], what's the benefit of exclusivity?"
Rinaudo was born in Cuneo in the province of Piemonte near Turin in Italy in 1959. Growing up, he says he "did a little sports in a bad way." But he loved Formula 1 and soccer and he still skis, swims and plays tennis. He studied computing at university in Turin, and at the age of 22 was one of several students recruited by a small company to assist with Olivetti's sponsorship of Alpine skiing and Formula 1. "I was passionate about computers and sport," he recalls. "What better work could there be?" He was asked if he "minded" going to Las Vegas for the Formula 1 Grand Prix, he says. Minded? "I would have gone for free!"
Rinaudo must be almost unique among senior executives in the fast-moving media industry in that he has stuck with the same company (albeit one he part-owns) for his entire career. "My CV is quite boring," he concedes. "I stayed because I owned the company, but also because of growth. It's very rare to have constant growth for 32 years. Also changes: there have been so many, it's like working for lots of companies. We started off doing timing, and we no longer do that. We're still doing results in athletics, but we do much more things. The biggest changes have come in the last five to 10 years. Internet and mobile changed our habits. In some ways, it worries me that people spend too much time on their mobiles. All technology used properly is good; used badly, it's bad."
One experienced industry executive that knows Rinaudo well describes him as "a hard and skilful negotiator who knows instinctively what the person on the other side of the table – a Fifa or a Uefa – wants from a deal." Asked what he's good at, Rinaudo himself modestly quotes a former owner of Fiat, who said: "In my life, for each specific task, I found someone able to do it better then myself; I'm good at delegating." As for the 'hard and skilful negotiator' tag, he says: "If you do this job, you learn to be a good negotiator; and a good negotiator needs to understand the needs of the other side. I think they respect me."
So how would he like to be regarded by his colleagues and others in the industry, I ask? "I would like people to say I am a correct person," is his perhaps slightly surprising answer. "That I'm loyal and I try to be very correct. It's in the tradition of my city and region. In Piemonte, people stick to their word: what you say is what you do." Actually, the remark is very much in line with the executive's description of him, I reply: "An 'honest Italian'." He laughs, saying: "'Honest Italian': that means it's an exception! But honesty is part of the values of every proper businessman."
He'll be 60 next year. So does he have any thoughts of retirement? "I'll continue until I like [to retire]," Rinaudo says. "I'm in a fortunate position to do a job I like, but I don't want to be an obstacle to the development of the company. When I see someone who can be a better leader, I'll be happy to step aside."
As for the secrecy thing, the executive has an interesting insight. Almost uniquely in the industry, Deltatre always insists on getting full price for its services, he says, an insistence that very nearly cost it a valuable contract with the London 2012 Olympic Games. Betraying any interest in promoting Deltatre's name through its deals with broadcasters, rights-holders and others might give them the idea that they could trade exposure for a discount – and that is a trade-off that has never interested in Rinaudo.
It's probably not the whole story – but it's as good as I'm going to get.