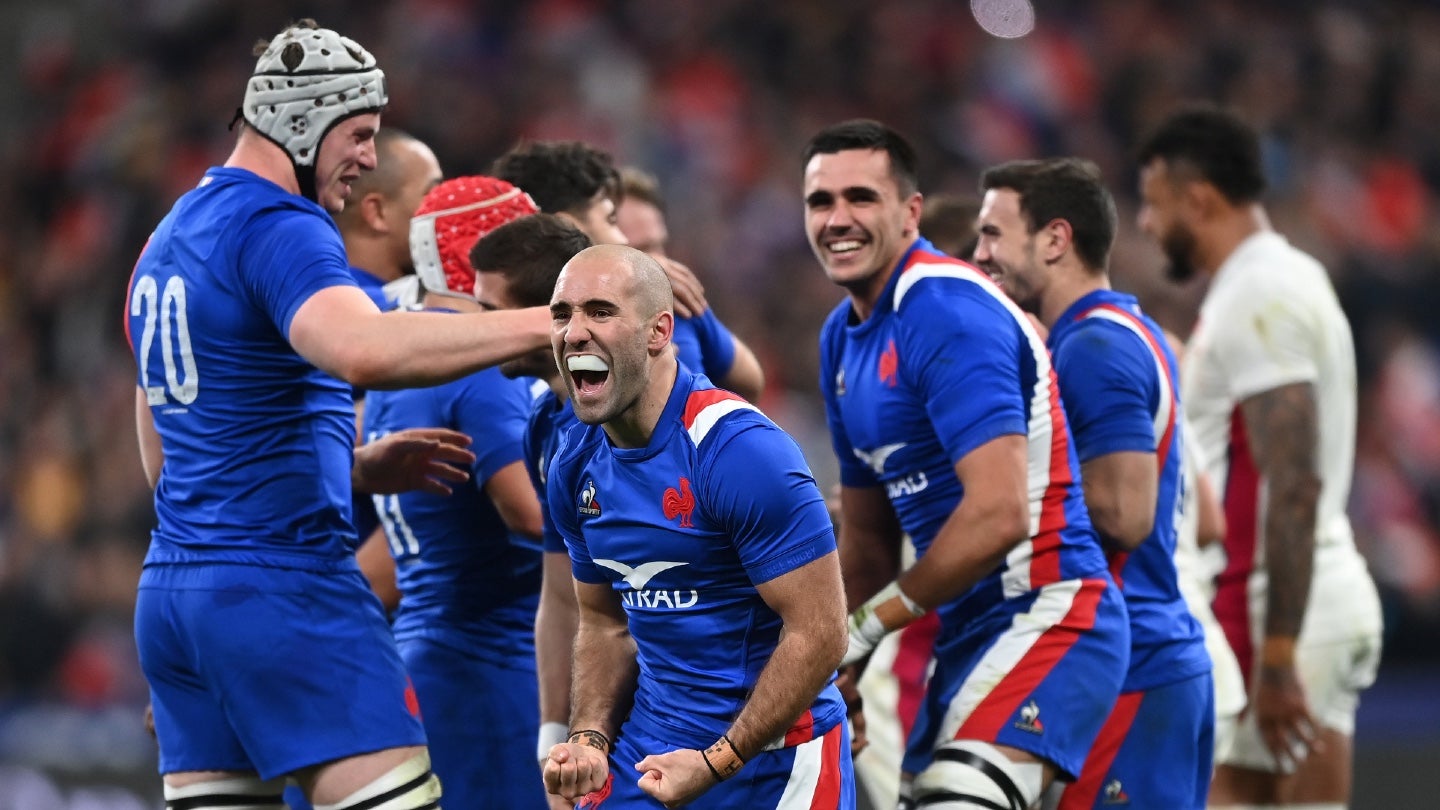 TF1, the French commercial broadcaster, has struck a deal to sub-license 28 matches from next year's men's Rugby World Cup in France to the France Télévisions public service broadcaster and to M6, a commercial rival.
In an announcement yesterday (January 11), TF1 said that this tie-up will "enable all French viewers to watch the entire tournament – the biggest sporting event of the year – free of charge."
The agreement means that out of the 48 tournament fixtures, TF1 will show 20 matches, France TV will cover 10, and M6 will show the remaining 18.
TF1 announced its coverage deal in September 2021, at the same time snapping up rights to last year's women's Rugby World Cup in New Zealand (which the hosts won).
The men's tournament, being held in France this year for the first time since 2007, will begin on September 8 with France taking on New Zealand and will end with the final on October 28.
The 20 fixtures to be shown by TF1 cover three group-stage games featuring France, two quarter-finals including the one in which France will feature should the team qualify, both semi-finals, the third-place playoff, and the final.
France TV's quota also includes a France fixture, when the hosts take on Namibia.
TF1 has held rights to all but one of the men's Rugby World Cups since 1991, and for four of the tournaments (1999, 2007, 2011, and 2015) it sub-licensed some games to subscription broadcasters, not showing every match itself.
The tender for broadcast rights to the 2023 Rugby World Cup was launched by World Rugby and IMG, its exclusive commercial partner agency, in the autumn of 2020, with M6 initially saying it would also put its name forward for domestic rights.
TF1 commercial network will hope to break its record audience figure for a rugby match, the 18.7 million who tuned in to see France lose to New Zealand in the final of the 2011 Rugby World Cup, when those same two heavyweight teams meet in the opening encounter of the 2023 edition.
France beat South Africa and Ireland in the bidding process to land the 2023 tournament, with hosting rights having been awarded in November 2017.
In terms of domestic rights to club rugby union in France, pay-TV's Canal Plus is the dominant network, although the final of the Top 14 competition is covered by France TV.
In September, TF1 and M6 abandoned plans to merge after refusing to meet the conditions set out by regulators for the deal to be approved.
Image: Shaun Botterill/Getty Images