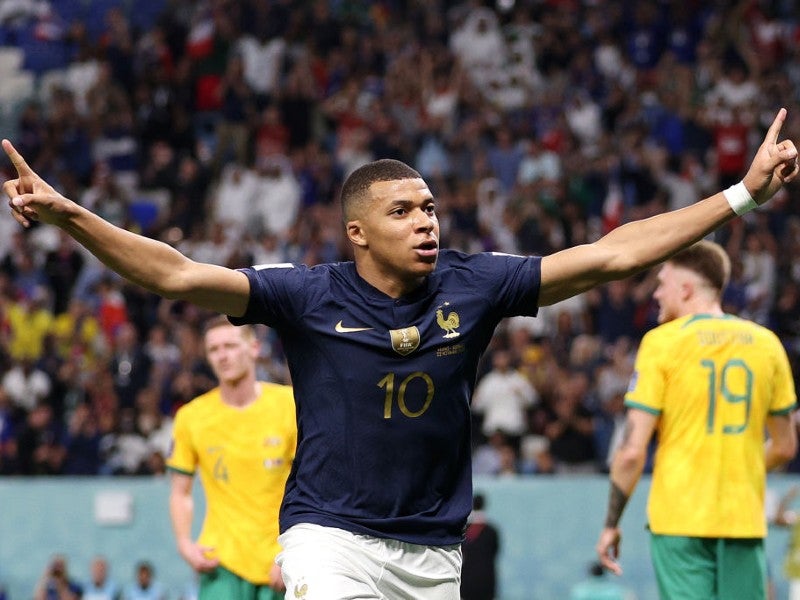 TF1, the French commercial broadcaster, attracted a large audience of almost 13 million for the national soccer team's opening match at the 2022 FIFA World Cup last night (November 22).
The holders began the defense of their title with a 4-1 win over Australia which drew 12.5 million viewers on TF1. This gave the channel an audience share of 48.1% in the country.
The country's opening match in Qatar delivered the best audience of the year for TF1 and on French television.
BeIN Sports holds pay-TV rights to the World Cup in France but does not share its audience figures.
France's next match will be against Denmark on Saturday (November 26).
Meanwhile, in the UK, public service broadcaster the BBC and commercial network ITV also drew big audiences for their coverage of England and Wales' opening matches on Monday (November 21).
England's 6-2 win over Iran was watched by an average audience of 7.4 million on the BBC One channel, with the viewership peaking at 8.1 million.
A total of 8 million also watched the match on the BBC iPlayer streaming service and BBC Sport website which is claimed to be the largest ever live-streamed event on the BBC over a 24-hour period.
The audience was down significantly on England's World Cup opener in Russia in 2018 when a peak of 18.6 million watched their 2-1 win over Tunisia.
That game, however, was played in the evening while the victory over Iran was shown at 1PM GMT in the UK.
Wales' 1-1 draw against the US was seen by an average of 9.4 million on ITV across both linear TV and streaming, with the audience peaking at 13 million viewers.
The favorable 7PM evening slot played a key role in surpassing the viewership for England's earlier match, while it was also the first World Cup game in 64 years for Wales.
Elsewhere, in the US, viewership for the first four World Cup matches on media giant NBC Universal's Telemundo Spanish-language network and Peacock streaming service was up 72% from 2018.
The average audience for the first two days of the competition was 2.6 million in the country.
The four-game average included coverage of the first US game which drew 3.4 million viewers.
Sunday's (November 20) Qatar vs. Ecuador opener was watched by 4 million viewers, while the matches on Monday – including England vs. Iran (1.2 million) and Senegal vs. Netherlands (1.9 million) – averaged 2.1 million, up 41% from the comparable games in 2018.
The first four matches for the 2018 tournament averaged 1.5 million viewers.
Telemundo is the exclusive Spanish-language media rights holder to the World Cup in the US, while English-language rights are held by national network Fox.
Image: Elsa/Getty Images