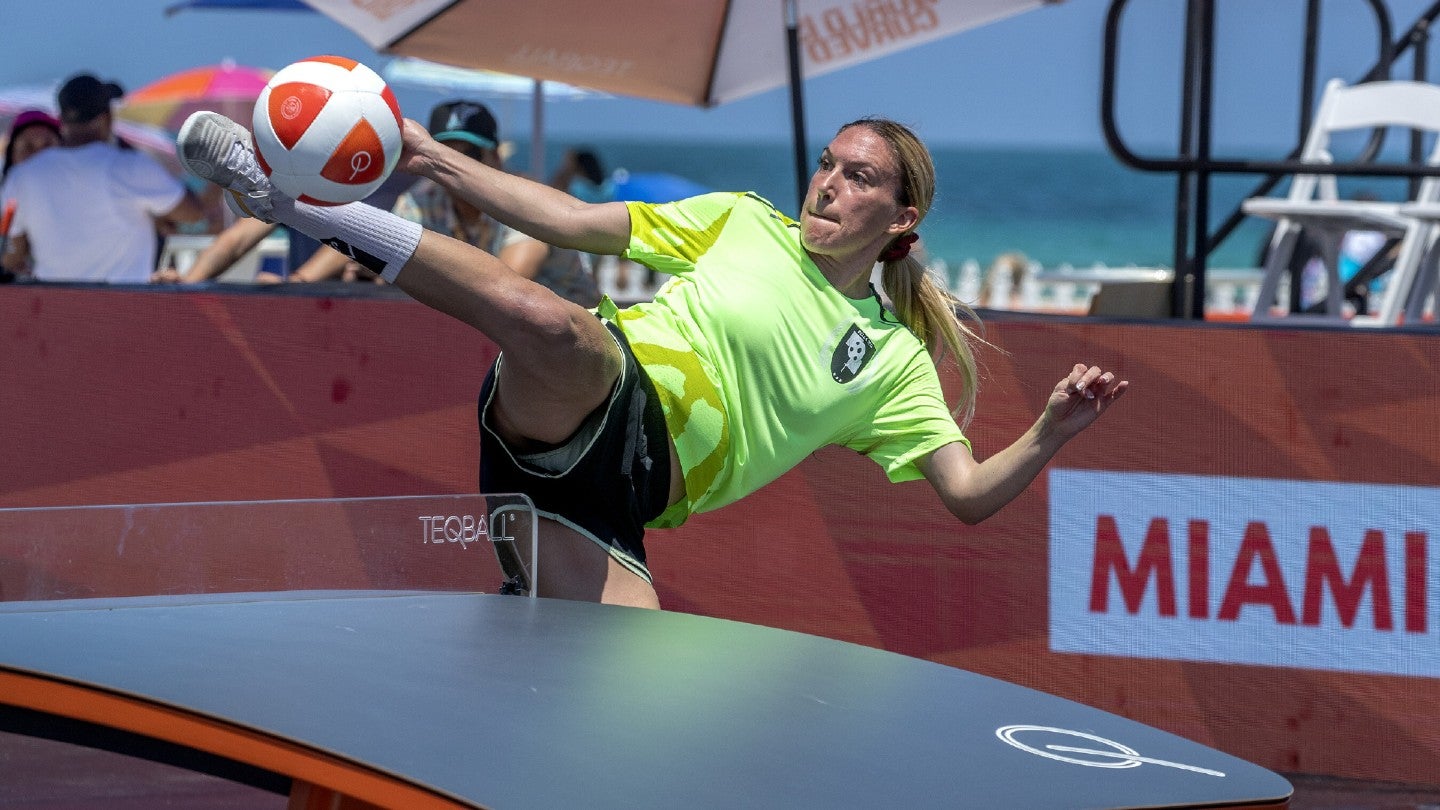 Teqball USA, the national top-tier competition for the soccer-related sport played over a curved table, has renewed its TV content and programming deal with major sports broadcaster ESPN for another year.
Under the deal, ESPN will broadcast 15 live events, as well as eight recap shows across its ESPN2, ESPNU, and ESPN 3 channels this year. Specifically, all events will stream on ESPN3, while four selected tournaments will feature on ESPN2 and another four on ESPNU.
The rights package also includes four tournaments showcasing teqvoly, the volleyball-based sport played over the same curved table.
ESPN's programming starts with the Los Angeles Teqball tournament running from May 19 to 21.
The renewal builds on the 12 live games and six highlights shows included in the pair's first agreement struck last year – the first deal the league entered into with a major linear broadcast partner.
Ajay Nwosu, president of the US National Teqball Federation and chief executive of Teqball USA, said: "As teqball continues to grow in popularity across the globe, we are thrilled to give fans – new and current – coverage of the tournaments across ESPN platforms.
"We are delighted to continue working with ESPN to showcase the best players in the world, to enable fans nationwide to tune in to our tournaments, and introduce our newest sport, Teqvoly, to the ESPN audience."