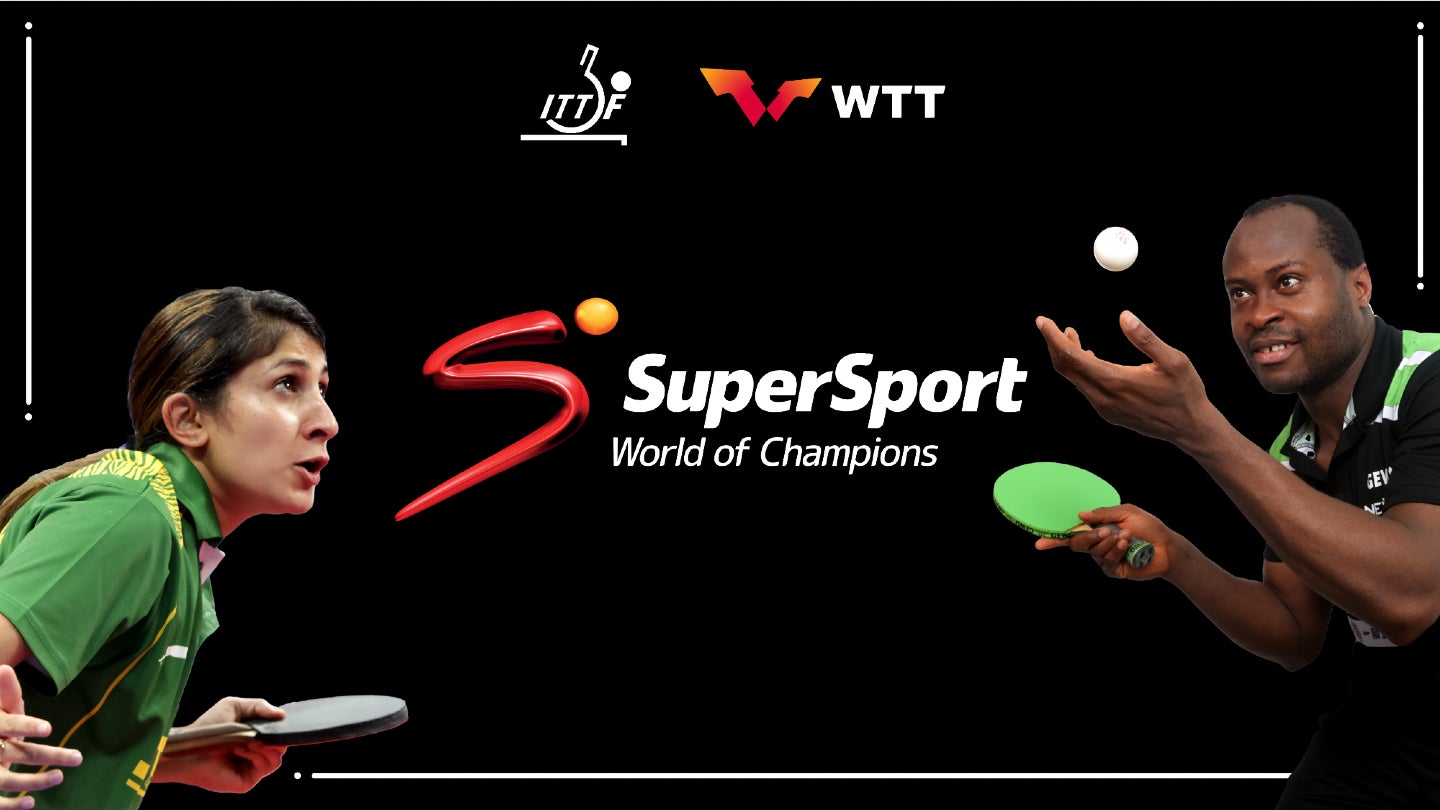 SuperSport, the heavyweight South African pay-TV broadcaster, has secured exclusive media rights in sub-Saharan Africa to top-tier table tennis action until December 2024.
Through a deal announced today (April 19) between SuperSport and World Table Tennis (WTT), the commercial arm of the International Table Tennis Federation (ITTF), the network will cover the WTT Series, the cornerstone competition for top players, and the next two editions of the ITTF World Championships Final.
The 2023 iteration of that event will take place in Durban, South Africa, from May 20 to 28 – the first time in 84 years that the event takes place in Africa. Next year's edition is set for Busan, South Korea.
In December, the Qatari capital of Doha was awarded hosting rights for the 2025 ITTF World Championships Final.
IMG, the global sports and entertainment agency heavyweight, manages the global distribution of WTT broadcast rights.
Matt Pound, managing director of World Table Tennis, said: "This partnership is an important step towards growing the sport of table tennis in Africa and bringing it to a wider audience. The timing is even more crucial that South Africa will host the World Championships next month.
"We believe that our collaboration with SuperSport will help to increase the appeal and popularity of the sport in the region, and we are excited to work together to achieve this goal."
Tex Teixeira, SuperSport's chief executive, added: "SuperSport is delighted to have secured the broadcast rights for an exciting line-up of top table tennis action. We are especially excited and proud about the upcoming World Championships happening in Durban, which is an excellent opportunity for us to showcase the sport to our viewers in Africa."
SuperSport recently also extended a major rights deal with the International Cricket Council.