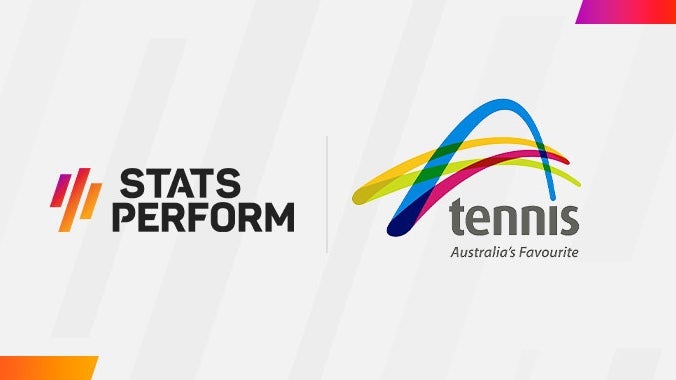 Stats Perform, the international sports and data technology provider, has today (January 12) announced an exclusive data and video distribution deal with governing body Tennis Australia, ahead of the start of the Australian Open hard-court championships.
The multi-year tie-up deal sees Stats Perform designated the exclusive distribution partner for live video streaming and ultrafast data to licensed sportsbooks on behalf of Tennis Australia.
Stats Perform will fulfill this role during the grand slam Australian Open, which this year runs from January 16 to 29, as well as during the qualifying rounds for that event and for other Tennis Australia tournaments.
The company adds Tennis Australia to its growing portfolio of tennis partners, which also includes the women's WTA Tour, the organizers of the iconic Wimbledon Championships in the UK, the International Tennis Federation's Davis Cup, and the Billie Jean King Cup.
Tennis Australia will "use Stats Perform's media tools including Opta Facts, PressBox Graphics, and extensive news services to build bigger audiences for Tennis Australia and Australian tennis players …"
The Stats Perform integrity division will also work alongside Tennis Australia's in-house unit to monitor all games during the length of the partnership for manipulation.
In addition, this support will "provide access to investigative services incorporating digital forensics and due diligence", Stats Perform has said.
Carl Mergele, Stats Perform's chief executive, said: "Our focus is on extending the incredible entertainment on the court or field, to help those in the sports business capture more fan attention, for longer. We are honored to have been chosen to work with Tennis Australia – an organization that shares our goal of protecting and elevating the fan experience, for new and existing tennis audiences across the globe."
Cedric Conelis, chief revenue officer at Tennis Australia, added: "Stats Perform has a reputation for trust and innovation, making them a clear choice and providing more opportunities for us to reach and engage with our fans."
In terms of commercial partnerships, meanwhile, Tennis Australia yesterday (January 11) announced the extension of its deal with Australian retail pharmacy chain Chemist Warehouse.
That brand will continue to sponsor the Australian Open for the next three years, with the original deal between the two having been struck in November 2019.
Chemist Warehouse will have an on-site store throughout the Australian Open, which will stock beauty, lifestyle, and wellness products.
Earlier this week, car manufacturer Kia announced it would continue as a major sponsor of the Australian Open after extending its deal with Tennis Australia for another five years, while insurance firm Chubb also extended for three years.
Under its extension, Kia will continue to provide a fleet of 130 vehicles to transport players, officials, and VIPs around Melbourne during the 2023 tournament.
Kia is the tournament's top-tier sponsor, while Chubb is a third-tier partner (and struck its initial deal at the same time as Chemist Warehouse, in 2019).
The insurance firm is alongside brands such as Peroni, ANZ, Toshiba, Uber Eats, and Marriott Bonvoy on that rung.