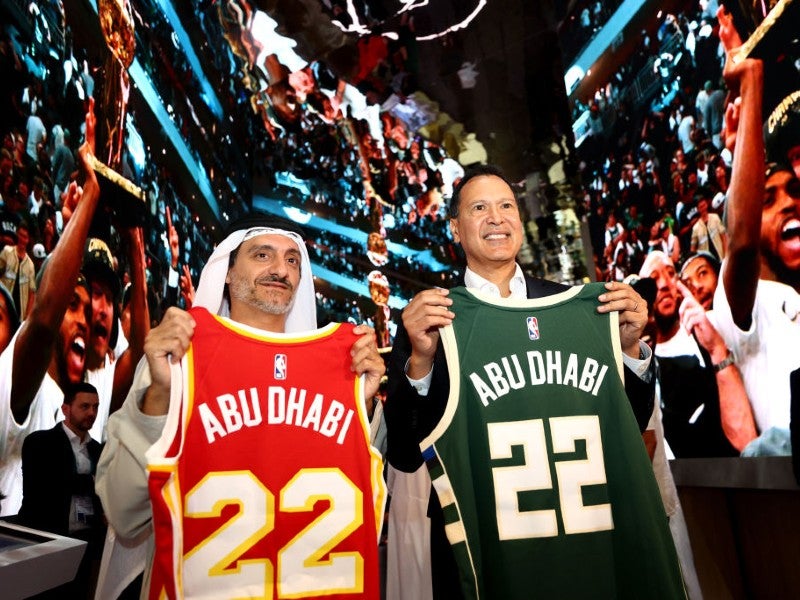 Starzplay, the Dubai-based subscription video-on-demand service, has partnered with North America's National Basketball Association (NBA) to offer its NBA League Pass streaming platform to viewers across the Middle East and North Africa (MENA).
Through the tie-up, StarzPlay subscribers across the MENA region will be able to subscribe to League Pass monthly.
The announcement comes ahead of the NBA Abu Dhabi Games 2022, which will feature the Atlanta Hawks and Milwaukee Bucks playing two pre-season games at Etihad Arena in Abu Dhabi today (October 6) and on Saturday (October 8).
Danny Bates, StarzPlay chief commercial officer, said: "We are excited about bringing all the action of the NBA live and on-demand to our customers in MENA with NBA League Pass.
"This collaboration cements our commitment to bringing world-class sports to StarzPlay subscribers. NBA has become part of the pop culture in the Middle East and Africa and will be a great addition to our growing sports offering."
In recent months, Starzplay has agreed broadcast deals with SUV electric motor racing series Extreme E, US professional wrestling series All Elite Wrestling (AEW), and Italian soccer's top-flight Serie A.
The platform also recently launched a dedicated new sports platform in the region, Starzplay Sports.
Meanwhile, Aldar Properties, an Abu Dhabi-based real estate developer, has been named as a sponsor of the NBA's pre-season games in the city.
The multi-year deal, agreed with the NBA and the Department of Culture and Tourism – Abu Dhabi (DCT Abu Dhabi), sees Aldar become an associate partner of the games.
Through the collaboration, Aldar will support dedicated activations at both pre-season contests and at 'NBA District', an interactive fan event in the city.
Aldar will offer fans the opportunity to meet NBA legends and will activate in the arena with LED and jumbotron visibility, courtside branding, and on-court activations.
The firm will also partner with the league on NBA FIT clinics for boys and girls and will feature NBA branding at its residential communities and Aldar Education schools.
Aldar has stepped up its sports sponsorships this year and partnered with English soccer giants Manchester City in January.
The NBA Abu Dhabi Games 2022 are part of a multi-year partnership between the NBA and the DCT Abu Dhabi that was announced earlier this year.
The NBA opened its first store in the United Arab Emirates and the league's first e-commerce site in the Middle East this week in conjunction with the games.
Image: Francois Nel/Getty Images