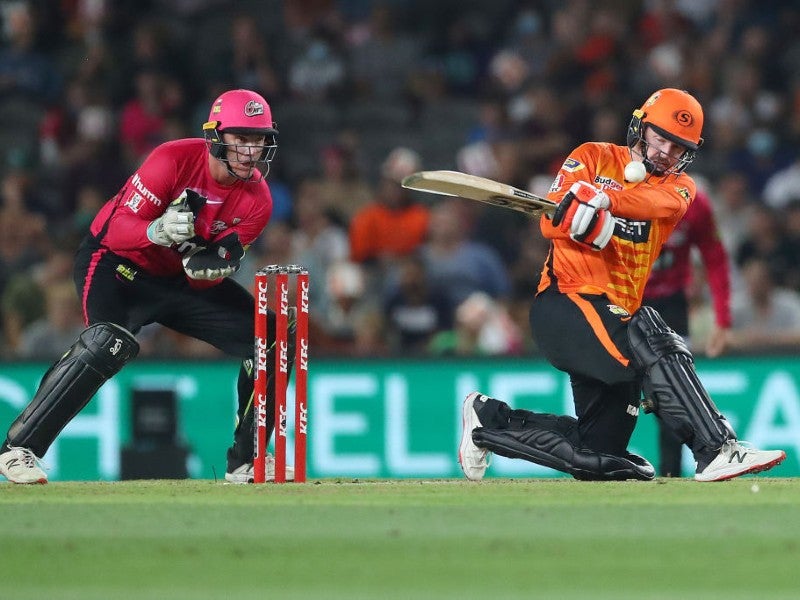 Star India, a dominant pay-television broadcaster in the country, has secured exclusive rights to the next seven years of Australia's home international cricket series.
The agreement, reportedly worth more than AUD358 million ($250 million), will see Star India broadcast men's and women's international matches played in Australia, as well as the domestic Big Bash League (BBL) and Women's BBL, in India and "other territories across Asia" from the 2023-24 season.
Star India takes over from rival pay-television network Sony Pictures Network (SPN), which has covered Australia's home internationals for an Indian audience since the 2017-18 season. That deal is estimated to be worth around AUD110 million.
Cricket Australia chief executive Nick Hockley said: "Disney Star is synonymous with the game in India, and we look forward to working with them to showcase the outstanding cricket played in Australia every summer.
"The magnitude of this association is a testament to the enduring rivalry and respect that exists between Australia and India teams, the excitement and popularity of WBBL and BBL, and the high regard of Australia cricket India and global markets more broadly.
"There was significant interest in our rights, and we are very grateful to our current rights-holder Sony for their partnership which will continue throughout this season."
Australia is set to play India and England, the two most lucrative draws in terms of worldwide television audience, 20 times in test matches over the next few years.
The deal comes after Star India retained television rights in the country for the 2023-27 cycle of domestic Twenty20 cricket's Indian Premier League last month (June) in a deal worth $3.02 billion.
The domestic digital rights package was secured by conglomerate Viacom18, which paid $2.62 billion for all-encompassing domestic digital rights and $417.2 million for an additional specific bloc of local streaming rights. The total value of the IPL's domestic rights came to $6.1 billion.
Sanjog Gupta, Disney Star's head of sports, said: "Cricket Australia represents some of the best content that the world of cricket has to offer, be it the standard of cricket played, the popularity of Aussie Cricketers, the rivalries and narratives or the context of playing in front of expressive crowds and in tough conditions.
"Disney Star has been delighting millions of Indian fans by showcasing marquee cricket across our linear and digital platforms.
"Some of the most memorable moments for Indian fans have been produced in Australia and we look forward to elevating many more such moments with our unique brand of storytelling, programming, local activations, and tech-enabled experiences in association with Cricket Australia."
The deal also comes after domestic free-to-air broadcaster Seven Network launched legal proceedings against Cricket Australia last month (June) to terminate its domestic rights agreement.
Seven, which holds the rights to home test matches played by the men's and women's national teams, as well as the BBL, has said it is taking Cricket Australia to the Federal Court of Australia to end its deal two years ahead of schedule due to various breaches of contract mostly related to product quality.
The contract, struck in 2018, is worth AUD450 million and is due to run through to 2024.
Seven has previously argued against a perceived lack of quality in the BBL, which has struggled to attract top overseas stars due to the time of year it is in play. The league also does not feature Australian national team players in December and January, Australia's holiday season, due to their national team responsibilities.