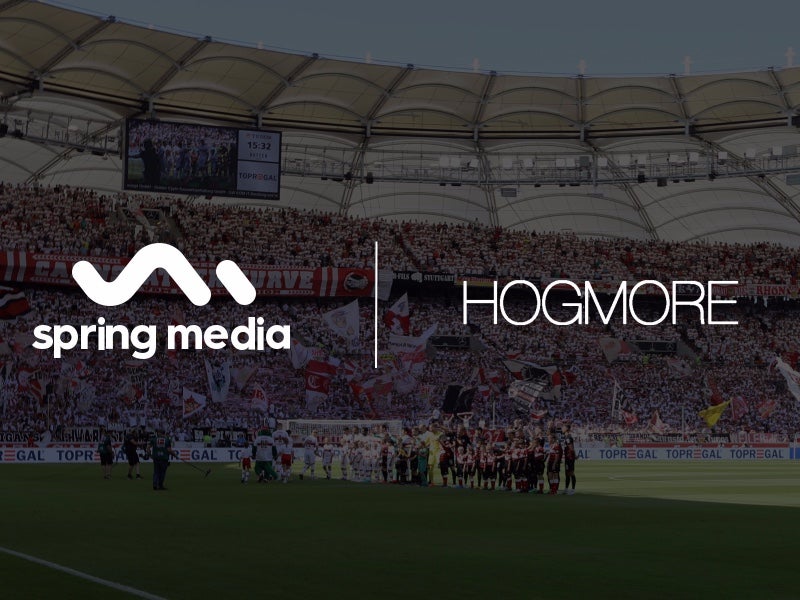 Spring Media, the Swedish sports media and marketing agency, has today (October 11) announced the acquisition of Hogmore, a rights and production agency based in Liechtenstein and Austria.
Spring Media has claimed the deal will strengthen its position "as a tech-enabled global sports media agency with a strong European home market."
Tobias Osmund, chief executive at Spring Media Group, said: "This deal marks an acceleration of our strategy to expand Spring Media's full-service offering, including rights management, destination over-the-top solutions, and production services, to new markets. Hogmore and Spring Media share core values as well as a strong ambition to continue growing."
Spring Media has said that through the deal it will gain entry into new territories across the DACH region (Germany, Austria, and Switzerland).
The group will be able to offer its suite of services, including the over-the-top platform provider Staylive and the remote sports production firm Sportacentrs, in these markets for the first time.
As well as this, Spring Media will benefit from Hogmore's position as the "global market leader in pre-season and friendly soccer matches for media rights and production …"
The agency has claimed that Hogmore has ongoing deals in place with "a vast majority of the world's biggest soccer clubs."
Spring Media itself has experience in distributing rights for out-of-season soccer tournaments, having in late June landed broadcast distribution rights to 2022's The Women's Cup, a US-based knockout competition featuring six renowned clubs.
Spring Media was responsible for distributing and selling broadcast rights to the competition across Europe and sub-Saharan Africa.
Bernie Riedlsperger, Hogmore's chairman, added: "We see the Spring Media group as the ideal home for Hogmore. We are able to provide our football club partners a wider range of services with an over-the-top player and remote productions, enabling fully integrated service offerings and leverage in the media rights distribution."
Riedlsperger, as well as Hogmore's chief executive Klemens Kogl, will become part of the overall Spring Media management team, while Riedlsperger will also join the agency's board of directors.
Amongst the sports in which Spring Media is presently most active are speedway, tennis, and cricket.