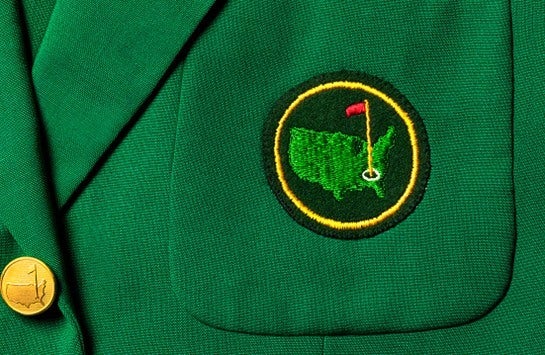 SPOTV, the pan-regional sports channel of South Korean broadcasting company Eclat Media, has secured rights to this year's upcoming prestigious US Masters golf tournament.
The iconic annual tournament – which this year will take place at Augusta National Golf Club in Georgia, US, between April 7-10 – will be covered live by SPOTV across much of the Asia-Pacific (APAC) region including Hong Kong, Indonesia, Macau, Malaysia, Mongolia, the Philippines, Singapore, and Thailand.
Recent editions of the tournament have been covered in those countries by Fox Sports Asia but the major pan-regional pay-TV broadcaster shut all operations in October last year, leading to a scramble amongst competitors to pick up the swathe of abandoned sports rights.
The Masters will be covered by SPOTV's various linear TV channels in the aforementioned markets, and will also be streamed by the SPOTV NOW mobile app in Indonesia, Hong Kong, Malaysia, the Philippines, and Singapore.
In addition to the main live coverage, two additional feeds will be available, SPOTV has said – Masters on the Range, and Featured Groups.
Lee Choong Khay, chief executive at SPOTV, said: "The Masters is a major addition to our portfolio of sporting content … SPOTV is privileged to have the opportunity to broadcast one of golf's most revered and most-watched tournaments, which we know has a huge following in Asia."
This deal adds to SPOTV's existing portfolio of top-tier golf – it already covers the British Open, the US Open, and the PGA Championship (the latter tournament in Malaysia and Thailand only).
Other premium sporting content shown by the broadcaster includes tennis' Wimbledon and US Open grand slams, the MotoGP motor racing event, as well as top-tier badminton and table tennis.
Last week, the broadcaster agreed to a carriage deal with Indonesian telecoms operator First Media, while also launching SPOTV Now across Southeast Asia.
The app was initially rolled out in Hong Kong, Malaysia, Singapore, and the Philippines in the region and will be launched in Indonesia and Thailand soon.
SPOTV also has distribution deals in place with Astro and Unifi TV in Malaysia, Sky Cable in the Philippines, Singtel and StarHub in Singapore, TrueVisions in Thailand, Macau Cable TV in Macau, and Univision in Mongolia.
The service initially launched in that region in October, with the aim of becoming the leading APAC sports broadcaster following last year's Fox Sports Asia closure.
For The Masters, meanwhile, in mid-March, US media giant Discovery secured exclusive rights across Norway and Sweden to future editions of the tournament.
Domestic coverage of the Augusta event will be provided by CBS Sports and ESPN.