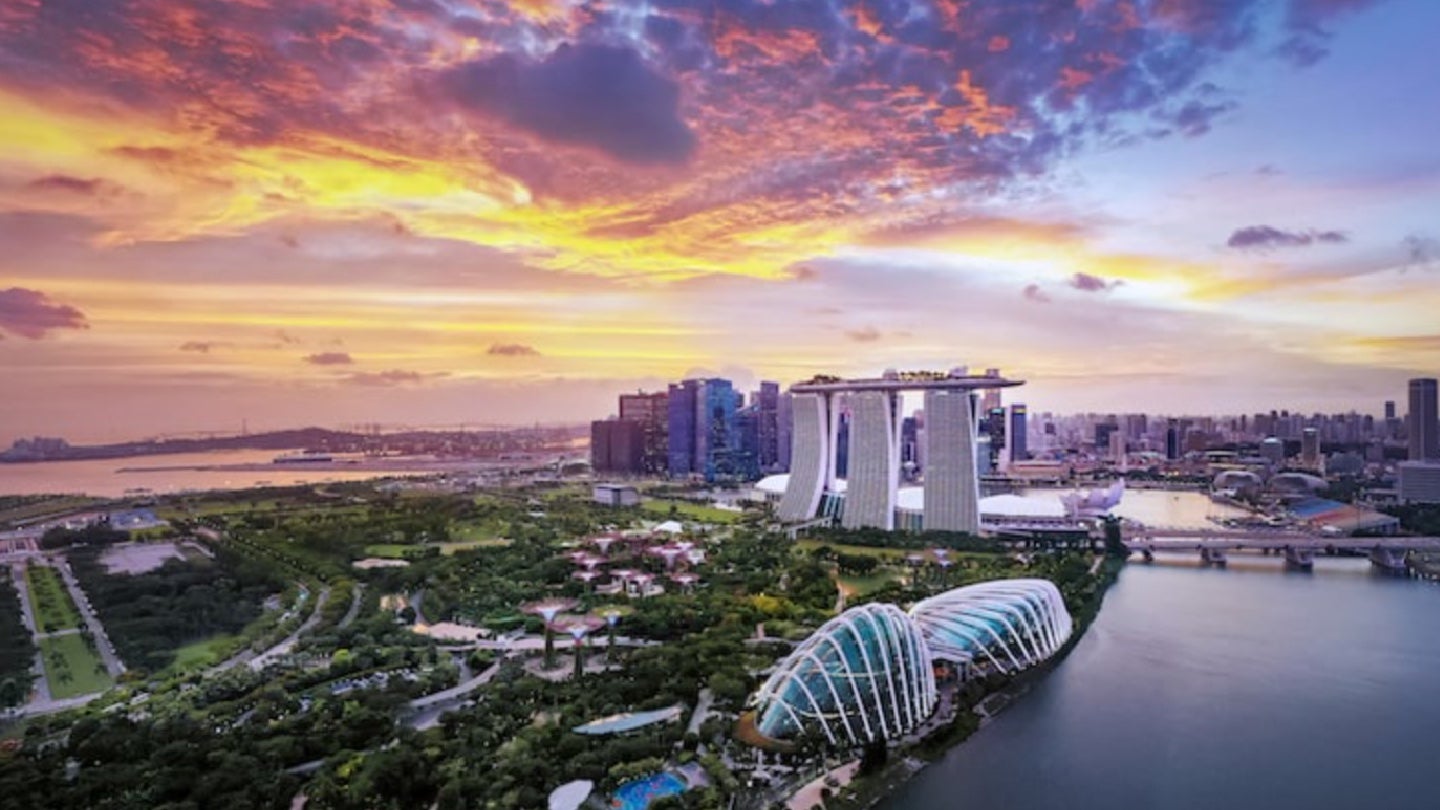 The athlete-backed Professional Triathletes Organisation (PTO) has today (March 8) announced the renewal of a deal with SPOTV, the pan-regional sports channel of South Korean broadcaster Eclat Media, for 2023.
The tie-up for this year's action, covering multiple territories in Southeast Asia (with an event to take place in Singapore), incorporates all PTO Tour races "as well as countdown preview programs and event highlights."
The action will be shown through a combination of SPOTV, SPOTV 2, and the SPOTV Now mobile app, and the extension has been brokered by international sports marketing agency IMG, which distributes PTO's media rights.
The initial agreement between Eclat Media and the PTO was signed off in October 2021.
The 2023 PTO Tour will begin in Ibiza on May 6 with the inaugural PTO European Open, before the US Open in Milwaukee on August 4 and 5, and then the Asian Open in Singapore (location pictured) on August 19 and 20.
Lee Chong Khay, chief executive at SPOTV, said: "Triathlon is a global sport that is seeing exciting growth in Asia, so being able to see the world's leading triathletes going head-to-head on different courses across the globe is something that fits well with our audience."
Tim Godfrey, PTO's chief marketing officer, added: "It is a great testament to our first PTO Tour season that SPOTV wants to renew its broadcast deal and join us on the start line for 2023.
"With the PTO Tour expanding into Europe and Asia … we're building up a good head of steam and starting to create a season-long schedule and narrative around our amazing athletes."
Last year's inaugural season of the PTO Tour, the series of flagship events under one banner, generated a global TV and streaming audience of 23.1 million, according to the PTO.
The body signed major broadcast deals with the likes of US national network Fox, sports streaming service DAZN, Canadian public service broadcaster CBC, and, perhaps most significantly, Warner Bros. Discovery (covering 50 countries across Europe).
Ibiza was confirmed as the host for the inaugural PTO European Open in late February.
The PTO European Open will feature a women's and men's 100km race (2km swim, 80km bike, and 18km run) between the world's top professional triathletes that will take place in Ibiza Town, co-hosted alongside the 2023 World Triathlon Multisport Championships.