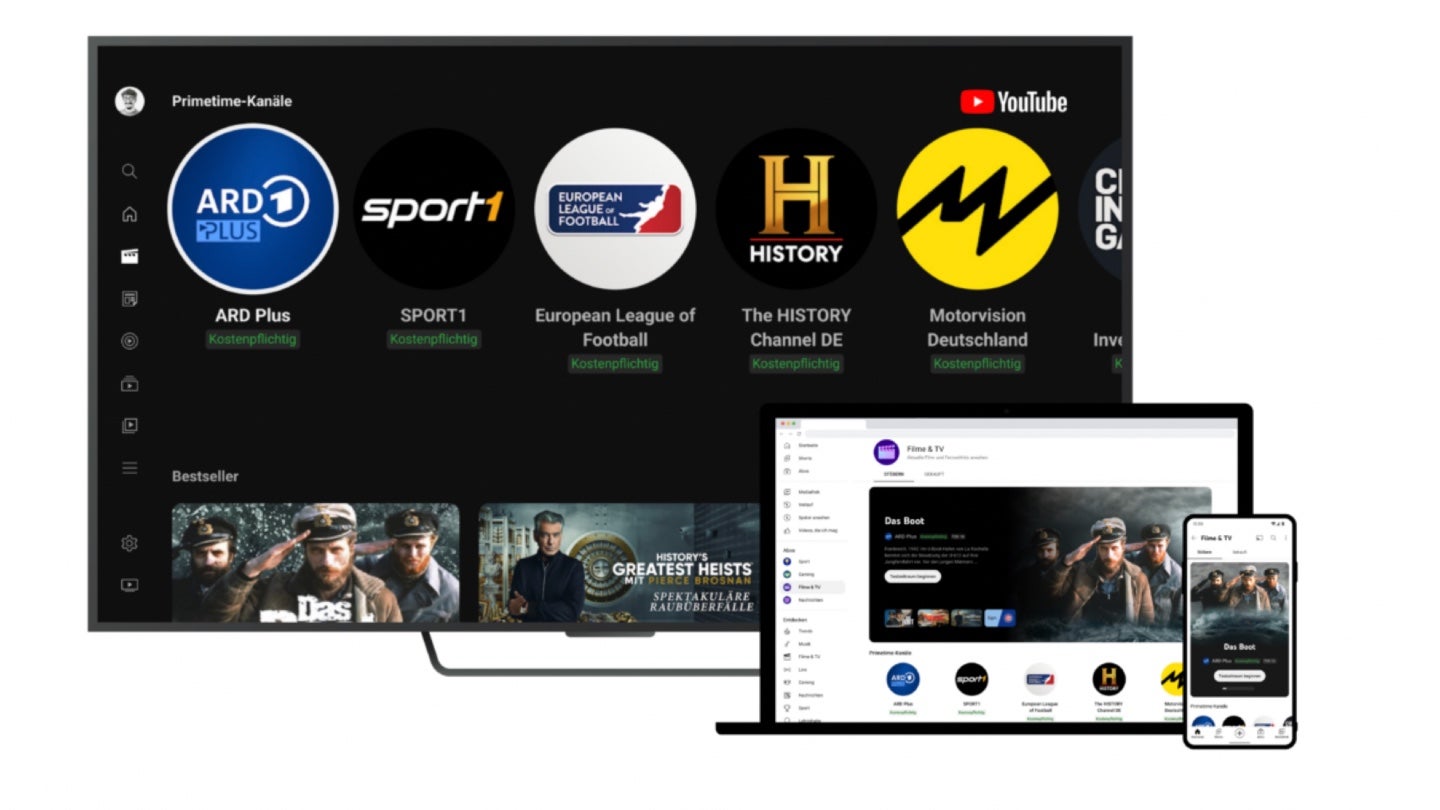 Through a major content rollout across Germany by video sharing giant YouTube, the Sportdigital Fussball dedicated soccer channel will soon become available to YouTube Primetime Channels subscribers.
Sportdigital Fussball, a subscription-based TV and internet platform, is one of a range of channels that YouTube will make available to paying subscribers in Germany. The online video giant is now rolling out the range of content it carries to a German audience.
Subscriptions to YouTube Primetime Channels will cost €99.99 ($105.78) for a full season pass, down to as little as €2.99 for a single service (such as Sportdigital Fussball on its own) per month.
Sportdigital Fussball has said the move will allow that broadcaster to "convert organic user engagement into paid subscriptions on YouTube by providing the existing community with [our] streaming offering."
Bendix Eisermann, broadcast managing director at Sportdigital, said: "By expanding our partnership with YouTube Primetime Channels, we enable our customers to switch directly to the live experience via the highlights from our sports without having to leave the platform."
Andreas Briese, YouTube Deutschland's country director, added: "With the YouTube Primetime Channels, we are now offering you additional options to make your top content available – both live and as video on demand – as a paid offer to a target audience of more than 49 million YouTube users in Germany, thus attracting new subscribers.
"We are pleased that Sportdigital Fussball will be there for the start in Germany."
This is the second market in which YouTube will launch its Primetime Channels service, with the platform having gone live in the US in November last year.
Sportdigital Fussball holds rights to a wide range of worldwide soccer competitions and leagues. The list includes the Dutch Eredivisie, Poland's Ekstraklasa, Japan's J.League, Argentina's Superliga and Copa de la Superliga, USA's Major League Soccer, the Concacaf Champions League and Gold Cup in North and Central America, South America's Copa America, and Africa's CAF World Cup qualification.
In February, the broadcaster expanded its partnership with global sports streaming service DAZN.
In January, meanwhile, Sportdigital snapped up rights to top-tier Spanish cup soccer until 2025.