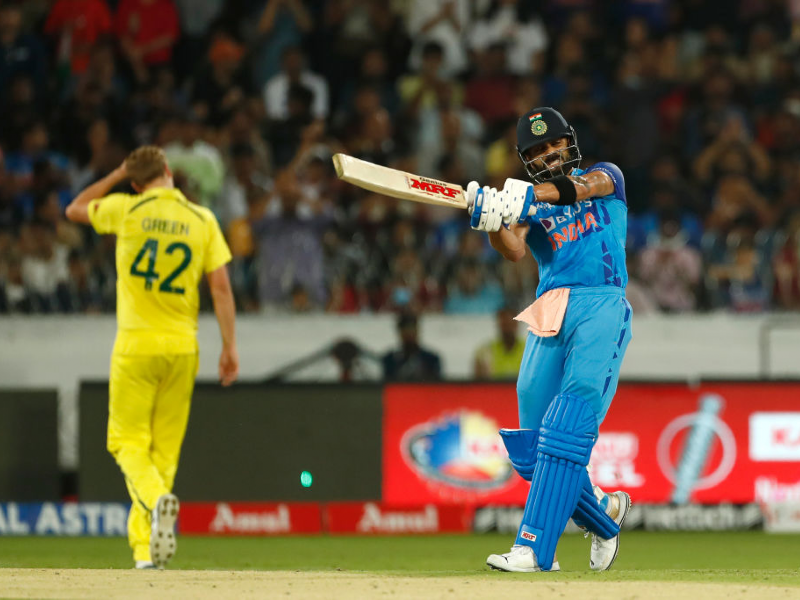 Sport 24, the in-flight and on-ship entertainment service owned by international sports agency IMG, has today (October 5) announced rights to show the next two major International Cricket Council (ICC) men's tournaments.
The IMG-owned service has struck a deal with the ICC to cover the ICC Men's T20 World Cup 2022, beginning in Australia later this month, as well as the ICC Men's Cricket World Cup 2023 which will be held in India from October next year.
This marks the first time ICC events will be covered live on Sport 24, which launched in 2012 and has its production base near London.
The service will show 150 hours of live coverage from the T20 World Cup and over 350 hours from the Cricket World Cup.
Sunil Manoharan, the ICC's vice president of media rights, said: "We are pleased to welcome Sport 24 to the ICC broadcast family. It is fantastic for cricket fans to be able to see the ICC Men's T20 World Cup 2022 and the ICC Men's Cricket World Cup 2023 inflight and in ship as we deliver our vision of more fans enjoying our sport."
Richard Wise, senior vice president for content and channels at IMG's media business, added: "We are delighted to start a new innings with ICC to expand our premium sports offering to passengers. As one of the most popular sports in the world, we look forward to bringing the highly anticipated ICC Men's T20 World Cup 2022 and the ICC Men's Cricket World Cup 2023 to the seas and the skies."
Other in-flight and on-ship rights held by Sport 24 include those to soccer's English Premier League and UEFA Champions League, as well as to US sports' NBA (basketball), NHL (ice hockey), and NFL (American football).
Late last month, it struck a major deal by snapping up rights to show soccer's upcoming 2022 FIFA World Cup in Qatar.
The deal will see Sport 24 and its secondary channel Sport 24 Extra broadcast all 64 matches from the tournament, which runs from November 20 to December 18.
The agreement represents a continuation of Sport 24's World Cup coverage, which has seen it cover both Russia 2018 and Brazil 2014 since it was founded in 2012.
In total, there will be over 125 hours of live coverage, as well as repeats of matches and highlight shows.
Image: Pankaj Nangia/Getty Images