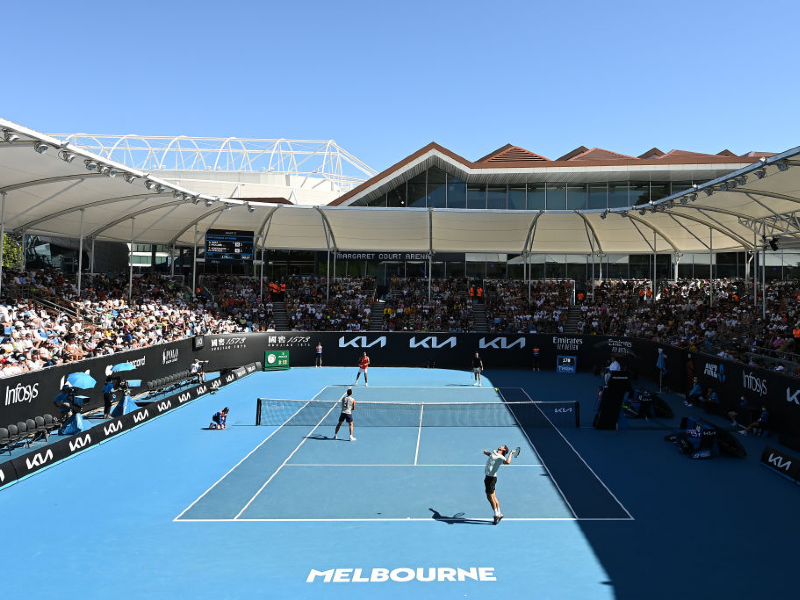 Sony Pictures Networks, the Indian heavyweight pay-TV broadcaster, has extended its exclusive rights deal covering the Australian Open tennis grand slam tournament until 2025.
The extension, which begins in 2023, will see SPN retain sole linear and digital rights to the Australian Open in India as well as in Afghanistan, Bangladesh, Bhutan, Nepal, the Maldives, Pakistan, and Sri Lanka.
The action will be covered by SPN's linear sports channels and also by its SonyLIV streaming platform.
The deal also covers the Adelaide Open warm-up event.
SPN has provided coverage of the Australian Open for the past nine years, through deals with the Tennis Australia governing body. The last agreement between the two parties was struck in October 2019.
The broadcaster also holds live rights to two of the other three annual tennis grand slams, with deals in place to cover both the US Open in New York and the French Open in Paris through 2024.
Those tie-ups were concluded in August and May this year, respectively.
Rajesh Kaul, head of sports at SPN India, said: "The Australian Open has consistently been the most-watched tennis grand slam in India over the past few years. In 2022, close to 23 million viewers watched live coverage of the event on Sony Sports Network.
"We hope to repeat this success as well as continue to build the steadily growing tennis fanbase in India."
Craig Tiley, Tennis Australia's chief executive, added: "SPN India has been the home of the Australian Open for the past nine years and this renewal will solidify its position. India has long been a key market for us and over the years the tournament has seen steady growth in viewership there."
The 2023 edition of the Australian Open runs from January 16 to 29 in Melbourne.
Yesterday (December 8), it was announced that Tennis Australia had renewed its deal covering the event with pay-TV operator Sky New Zealand in a multi-year extension.
In November, meanwhile, it was announced that commercial broadcaster Nine Network had extended its domestic rights agreement for the Australian Open for the 2025 to 2029 seasons in a deal worth a record AUD425 million (then $283 million).
Image: Quinn Rooney/Getty Images