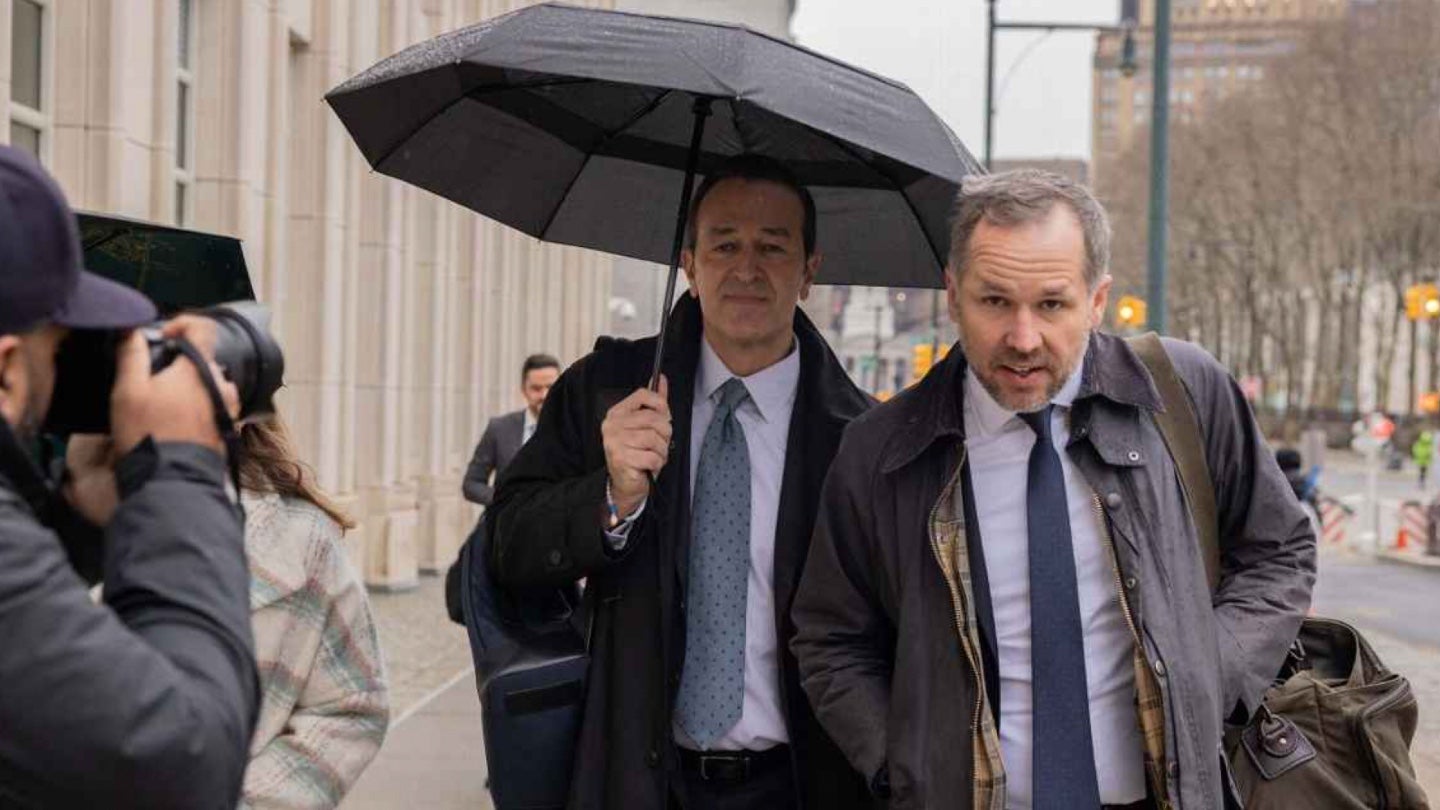 The former chief executive at the Fox International Channels group, Hernan Lopez, has been convicted of alleged bribery relating to attempts to secure top-tier soccer broadcasting rights for the network.
Following a trial, jurors yesterday (March 9) found Lopez (who worked at Fox until 2016) guilty, also convicting the South American sports marketing firm Full Play Group on similar charges.
However, they acquitted Carlos Martinez, former president of Fox in Latin America until 2019, who had been up on the same charges as Lopez.
These related to bribing officials through underhand payments to secure rights to both the South American club soccer Copa Libertadores and the national teams FIFA World Cup.
The Lopez and Full Play convictions are the latest legal ramifications of the FIFA-gate probe that has resulted in dozens of convictions and sentencings since US authorities made their first arrests at soccer's global governing body FIFA in July 2015, exposing mass bribery and widespread corruption at the highest levels of the sport. Both Lopez and Martinez were initially arraigned, on bail, in April 2020, pleading not guilty.
The Martinez and Lopez trial revolved around a cooperating witness testifying that he paid millions in bribes – with the knowledge of and approval from the defendants – to soccer officials, in the form of made-up contracts.
The money would then result, witness Alejandro Burzaco (a former business associate of Lopez and Martinez) claimed, in the awarding to Fox of lucrative sporting rights, including those for the Libertadores and men's FIFA World Cup.
The Full Play case, meanwhile, saw that agency convicted of similar bribery relating to rights for soccer action including the Copa America regional national teams' tournament, and FIFA World Cup qualifiers. It was ruled in November 2020 that they should stand trial at the same time as Lopez and Martinez.
In a statement following the conclusion of the four-day jury deliberation, US attorney Breon Peace said: "Today's verdict is a resounding victory for justice and for soccer fans around the world."
John Gleeson, an attorney for 52-year-old Lopez, said he looked forward to appealing, however, due to "legal and factual errors in the case.
Martinez's attorney, Steven McCool, commented, meanwhile, that he is "tremendously grateful to the jury for bringing justice to Carlos."
It was alleged by prosecutors that the bribes from Lopez and Martinez resulted in the acquisition of confidential information which allowed Fox to secure US broadcast rights to both the 2018 and 2022 FIFA World Cups – rights held for previous editions by ESPN.
During the trial, the former ESPN president John Skipper said he was disappointed and angry that ESPN's bid to retain rights for the 2018 and 2022 tournaments had been beaten by Fox's submission, and claimed that his network lost out despite being the highest bidder – with a $900-million effort in total, alongside Univision.
The US-based Fox Corp has not been charged and has denied any involvement in this latest soccer corruption scandal. Fox International Channels was spun off from the main corporation in 2019.
Both the Lopez and Martinez defense teams had denied wrongdoing, claiming that Burzaco (who was arrested in 2015 related to a similar bribery case) was falsely accusing their clients in exchange for a lighter sentence himself from the authorities.
Jurors were shown emails, contracts, and business records, which prosecutors claimed revealed a years-long plot.
Burzaco told the trial that both Martinez and Lopez approved the bribe payments after discussion in multiple meetings, and prosecutors alleged that various emails discussed the payments, albeit in coded language.
Burzaco, former chief executive at Argentine sports marketing firm Torneos, has yet to be sentenced himself.
Lopez has now been formally convicted on one count of money laundering conspiracy and one count of wire fraud conspiracy, while Full Play has been convicted on six similar counts.
A sentencing date has not yet been set.
Image: Yuki Iwamura/Getty Images