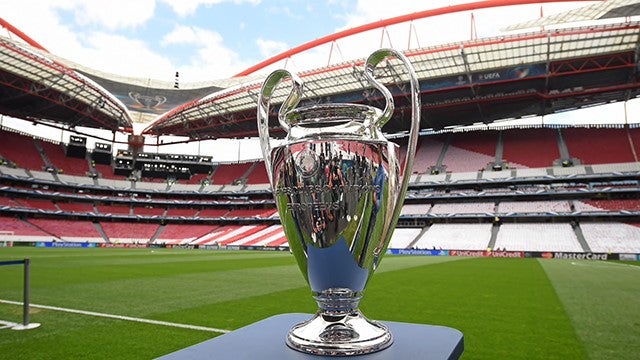 Spark Sport, the New Zealand-based sports streaming service, has significantly bolstered its soccer portfolio with another major property after acquiring exclusive rights in the country to the Uefa Champions League, Europe's elite clubs competition, for the next three-year cycle.
The agreement, which covers the 2021-22 to 2023-24 seasons, also includes the secondary Europa League and new third-tier Europa Conference League, as well as the annual Super Cup.
The deal was agreed with Uefa's agency partner Team Marketing and represents one of Spark's biggest rights acquisitions since launching in 2019.
The streaming service replaces pay-television operator Sky New Zealand, which held rights in the previous three-year cycle, and indeed for most of the last three decades.
The Champions League is the latest prominent property the broadcaster has lost to Spark and the second this month after the streaming platform recently secured rights to this year's Rugby League World Cup, a competition Sky had shown since 2000 having established itself as the home of rugby league in New Zealand.
Spark's gains have also included rights to domestic and international cricket in New Zealand after Sky spent two decades as the dominant rights holder for the sport, and recently motorcycling's MotoGP World Championship.
The streaming platform made its first big move in the soccer rights space in New Zealand soon after launching by securing the English Premier League in a three-year deal starting with the 2019-20 season.
Spark's soccer portfolio also includes the Copa America, South America's national teams competition, the English Women's Super League, as well as the in-house club channels of Premier League giants Manchester United (MUTV) and Liverpool (Liverpool TV).
Jeff Latch, head of Spark Sport, said today: "With these top tier competitions on Spark Sport, we will be the leading football destination for all Kiwi football fans.
"Our content library has become more extensive as international rights holders look for providers who deliver to the growing demand in streaming. Our platform delivers to this changing broadcasting landscape."
On top of the live action, Spark Sport will stream a range of highlights and review shows, alongside clips of the best action from Uefa competitions.
Guy-Laurent Epstein, Uefa marketing director, said: "Uefa is pleased to welcome Spark Sport as a new partner. Spark Sport has ambitious plans in football, and we are excited to see it provide compelling coverage of the competitions for European club football fans in New Zealand."
The OTT platform's Uefa coverage will begin with the Super Cup on 12 August when last season's Champions League winners Chelsea of England take on Europa League champions Villarreal of Spain.
This is the second rights deal secured by Uefa and Team in the region in consecutive days after it yesterday announced a new tie-up in Australia with Stan, the subscription-based video streaming service owned by commercial broadcaster Nine Network.
In just over two years, Spark has developed into a major player in the New Zealand sports market, with the digital service also offering coverage of Formula 1, the World Rally Championship, English cricket, NBA, NFL, WTA tennis, UFC, Matchroom Boxing and athletics' Diamond League.