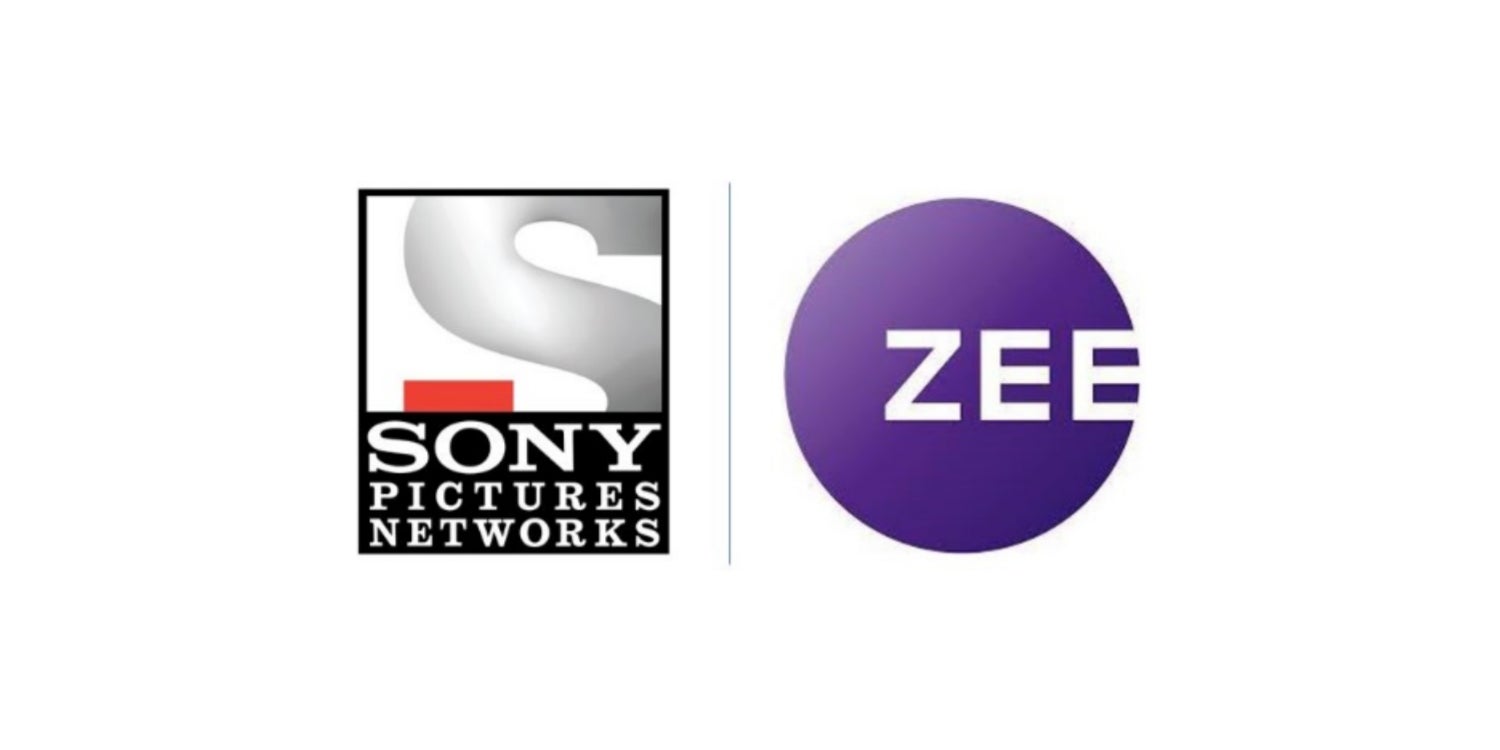 Sony Pictures Networks (SPN), the Indian broadcaster, and Zee Entertainment, a major media and content group in the country, have completed a deal to merge their TV channels and streaming platforms.
The agreement, announced yesterday but still subject to various regulatory approvals, comes following over three months of due diligence being carried out on both sides and will create an entertainment heavyweight in the country.
Sony currently airs 26 TV channels in India, as well as its SonyLIV streaming platform, while Zee operates 66 channels in 171 countries and has its own Zee5 streaming service.
SPN (a subsidiary of Sony Pictures Entertainment) has a substantial portfolio of top-tier sports rights, including soccer's Uefa Champions League, the home cricket matches of Australia and England, and the WWE wrestling promotion.
Zee, meanwhile, made its return to major sports broadcasting recently by covering a Twenty20 cricket league in the United Arab Emirates, following the expiration of a five-year non-compete agreement it had made with Sony.
The statement from Sony said that the two would now "combine their linear networks, digital assets, production operations and program libraries."
The combined entity will be 50.86%-owned by SPE, with that company set to have a cash balance of $1.5 billion when the deal finally closes. This will follow a cash infusion by shareholders of both firms.
The various Zee shareholders will hold 45.15% and the company's founders will hold the remaining stake.
Punit Goenka, overall head of Zee, is expected to be named as the managing director of the combined entity, which media has reported will be publicly listed in India. Sony India's current managing director and chief executive, NP Singh, will be the chair.
The joint entity is now widely expected to launch a bid for rights to the Indian Premier League (IPL), that country's prestigious domestic Twenty20 cricket competition.
Media reported in October that a merger would lead to a substantial bid for the 2023-27 cycle of the competition, a tender for which the Board of Control for Cricket in India (BCCI) has not yet released.
Star India, the country's prominent pay-TV broadcaster, is the current rights-holder for the five-year IPL cycle running from 2018 to 2022, having agreed to a $2.55 billion deal in 2017.
Before Star secured rights four years ago, Sony Pictures Networks held them from the tournament's launch in 2008, with that deal reportedly worth $1.62 billion overall.
It has been reported that the BCCI is likely to set the current value of the rights – $510 million annually – as the base price for the next five years of the prestigious annual tournament, but no final decision has yet been made.
By the time the next cycle commences in two years' time, the IPL will have become a 10-team league, with two extra franchises set to be added from the start of the 2022 campaign.
Goenka said: "The combined company will create a comprehensive entertainment business, enabling us to serve our consumers with wider content choices across platforms."
Singh added: "As a representative of SPE on the board of the newly merged company, it will be my endeavor to provide strategic guidance and support to the company's operating team in achieving our vision. I am also excited at the opportunity of being appointed chair of Sony Pictures India to oversee SPE's investments and craft a wider footprint."
SPN was advised during the transaction process by Morgan Stanley and KPMG, while Zee was counseled by KPMG, JP Morgan, Trilegal, and Boston Consulting Group.
The merger has gone ahead despite being challenged by Invesco, a US-based investment firm that is one of Zee's leading investors, holding an 18-per-cent stake.
Over recent times, Invesco has been seeking to hold a shareholder meeting in order to fire Goenka from the board and as chief executive but has as yet been unable to do so.
Currently, the Bombay High Court is hearing an appeal from Invesco against an October ruling that said the fund did not have the authority to call said board meeting.
A successful appeal would no doubt prompt chaos, given that Invesco didn't support the Sony deal (because it allowed Goenka to stay on as chief executive).
Invesco, in March this year, had attempted to facilitate the buyout of Zee by the Reliance Industries corporation but failed, and has opposed Goenka's leadership ever since.