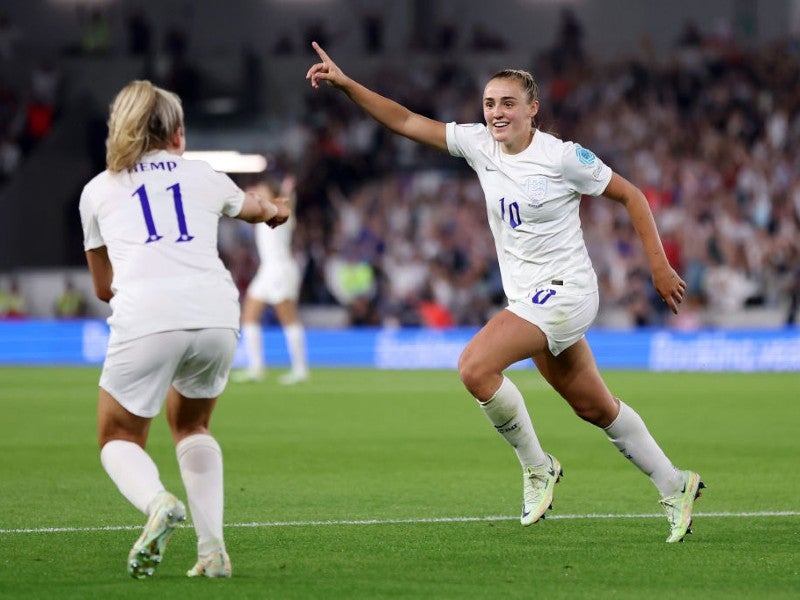 Snapchat, the popular instant photo and video messaging app, has teamed up with international digital soccer network Copa90 to create a matchday show during the ongoing UEFA Women's Euro 2022 tournament.
Under the partnership, the pair will host a new show called Goals Talk, which will feature behind-the-scenes clips from the tournament, content from the Copa90 creator community, and stories about women's soccer.
Users will be able to watch videos from the show each match day via Snapchat Discover, the social network's premium content page. After the tournament ends on July 31, more Goals Talk shows will be produced weekly on Snapchat Discover from August.
Kahlen Macaulay, international sports partnerships at Snapchat, said: "We are excited to partner with Copa90 and continue to grow our slate of UK broadcasters on Discover as we bring content from Women's Football to Snapchat.
"Our mission is to produce content from diverse and trusted publishers to entertain and inform our community. This partnership aligns with our strategy to establish Snapchat as the home for football shows that are tailor-made for mobile."
The deal marks the latest soccer content partnership struck by Snapchat after agreements with UK broadcasters the BBC, ITV, and Sky Sports. In its tie-up with ITV, clips from the men's World Cup in Qatar later this year will be available on Snapchat Discover.
Copa90, whose content reaches over 70 million global fans every month, already collaborates with fellow social media platform TikTok on Women's Euro 2022 content.
Simon Joyce, chief business officer for Copa90, said: "We're looking forward to building on the swell of interest this summer with Snap's engaged users, and to crucially convert those fans to the women's game beyond the tournament and into the domestic season.
"This is part of a bigger partnership between Copa90 and Snap which we're looking forward to developing in the coming months."
The UEFA Women's Euros 2022 started on July 6. The semi-finals start today (July 26) between England and Sweden, with Germany versus France playing tomorrow (July 27).
The final will be played at Wembley Stadium in London on Sunday (July 31).