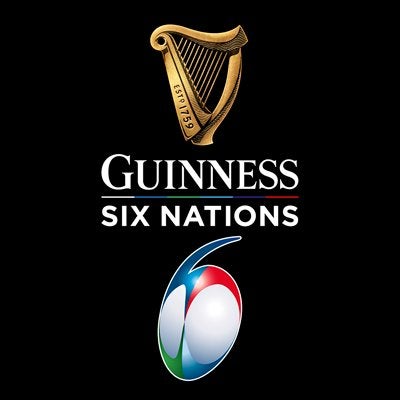 Sky Italia, the prominent Italian pay-television broadcaster, has agreed a new rights deal for European rugby union's Six Nations, starting with the 2022 tournament.
The Comcast-owned broadcaster will be showing the tournament for the first time since 2013, in an agreement that also includes the women's and men's under-20 competitions, plus the Autumn Nations Series, involving the Six Nations teams (England, Scotland, Wales, Ireland, France and Italy).
Italian media have reported the deal runs for an initial two years, with an option of a third.
If and when the agreement in principle is finalised, Sky will replace US media giant Discovery as the rights holder for the Six Nations in Italy. Provisional deals are already in place in the UK and Ireland, but an agreement has yet to be reached in France.
Discovery has held exclusive Six Nations rights in Italy since 2014 – across both linear and online platforms, and for delayed coverage and highlights as well as live action – with the last renewal between the two bodies coming in 2017, and expiring after the 2021 competition finished in March.
It has not yet been disclosed whether Sky, which last showed Six Nations action between 2010 and 2013, will show any matches in front of a paywall via its own free-to-air channels, or whether it will sub-license selected games to free-to-air networks.
Following this year's competition, it was thought that live coverage was more likely to pass to subscription broadcasters across the continent. as Six Nations organisers sought to maximise the value, and ensure a return on investment for CVC Capital Partners, the private equity firm, which recently agreed a deal worth £365 million ($517 million) to acquire a 14.3 per cent stake in the commercial rights to the series.
The Sky partnership, which the Six Nations has said is "subject to final contract", is set to come into effect this month for the 2021 Men's Under-20 Six Nations.
Ben Morel, the Six Nations chief executive, said: "Sky Italia are synonymous with excellence in sports broadcasting and we are really pleased to have agreed this partnership. We look forward to working closely together to tell the story of our great Championships to fans in Italy and continue to grow the game there."
Marzio Innocenti, president of the Italian rugby federation, added: "We're delighted to welcome back Sky Italia to the Italian rugby family, with an unprecedented level of coverage of our national teams. Sky will play a pivotal role in promoting rugby to new audiences."
The Six Nations bolsters Sky's rugby union portfolio, which also includes the pan-European Heineken Champions Cup and Challenge Cup club competitions, as well as tournaments and competitions organised by Sanzaar, the sport's governing body in the southern hemisphere.
Late last month, the UK's free-to-air BBC and ITV agreed a deal in principle to continue showing the Six Nations in the country for a further four years (until 2025), including both the women's and the men's under-20 competitions.
ITV is set to have a bigger share of the men's tournament, with the home fixtures of England, Ireland, Italy and France, while the BBC will only have the home games of Scotland and Wales.
Meanwhile, in Ireland, rights are set to be shared by incumbent broadcaster Virgin Media and public-service network RTE.