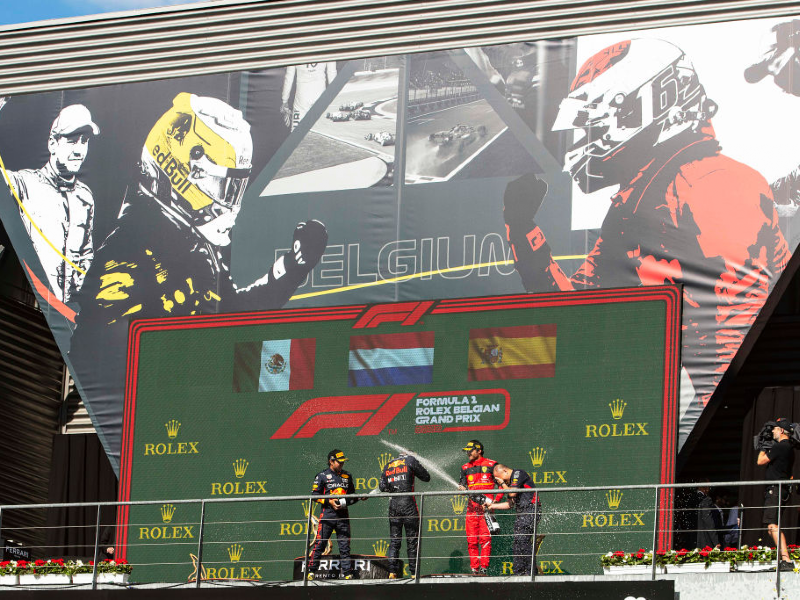 Sky, the multinational pay-TV heavyweight, has today (September 30) announced a significant rights renewal across the UK, Ireland, Italy, Germany, Austria, and Switzerland for motor racing's iconic Formula 1 (F1) series.
In the UK, the deal sees Sky Sports retain exclusive all-encompassing F1 rights until 2029, while the broadcaster's Italian (Sky Italia) and German (Sky Deutschland) networks have extended their own rights deals until the end of 2027, both with greater exclusivity than during their previous tie-ups. The Sky Deutschland deal also covers rights in Switzerland and Austria for the next five years.
The deals mean that all F1 races, practice, and qualifying sessions during the deal terms will be exclusively covered by Sky, while races in England, Germany, and Italy during the extension period (currently Silverstone, Imola, and Monza) will all be shown free-to-air (either via opening up a Sky channel or by sub-licensing the rights to an FTA partner).
Highlights of all other races will also be available on free TV, Sky has said.
Formula 1 is very much seen as one of Sky's premier sporting properties in all three markets.
The broadcaster first acquired F1 rights in the UK in 2012, while in Italy and Germany it has covered the high-profile series for most of the last 20 years.
This new deal represents a five-year extension in all markets. The current UK deal was set to expire after the 2024 campaign, while the present agreements for Sky Deutschland and Sky Italia were due to run out at the end of the ongoing 2022 season.
Sub-licensing deals in the UK between Sky and Channel 4 and in Germany between the pay-TV giant and RTL are in place this season.
Stefano Domenicali, F1's president and chief executive, said: "We are incredibly proud of our long-term partnership with Sky, and we are delighted to announce that we will continue working together until 2029, a very important commitment from Sky.
"Formula 1 has seen huge growth in recent years, and I can't think of a better partner to continue to reach our fans with dedicated, expert, and in-depth coverage.
"Sky not only brings fans live coverage but a range of behind-the-scenes access and content that brings F1 to life. We are hugely excited about the future of the partnership and the journey of Formula 1."
Stephen van Rooyen, Sky's executive vice president for the UK and Europe, added: "Formula 1 continues to break records on Sky, with millions more watching than ever before across our markets, driven by new younger and female fans which is fantastic for the sport. More than 80 countries will continue to enjoy our world-class analysis and content of one of the most exhilarating sports in the world."
The dedicated Sky Sports F1 channel will also continue to cover the Formula 2 and Formula 3 subsidiary series, as well as the Porsche Super Cup.
The last significant F1 media rights deal in Europe came in July when French pay-TV giant Canal Plus struck an extension with the series between 2025 and 2029.
Last week, meanwhile, F1's 2023 schedule was officially unveiled, featuring a record 24 races.
Image: Rudy Carezzevoli/Getty Images