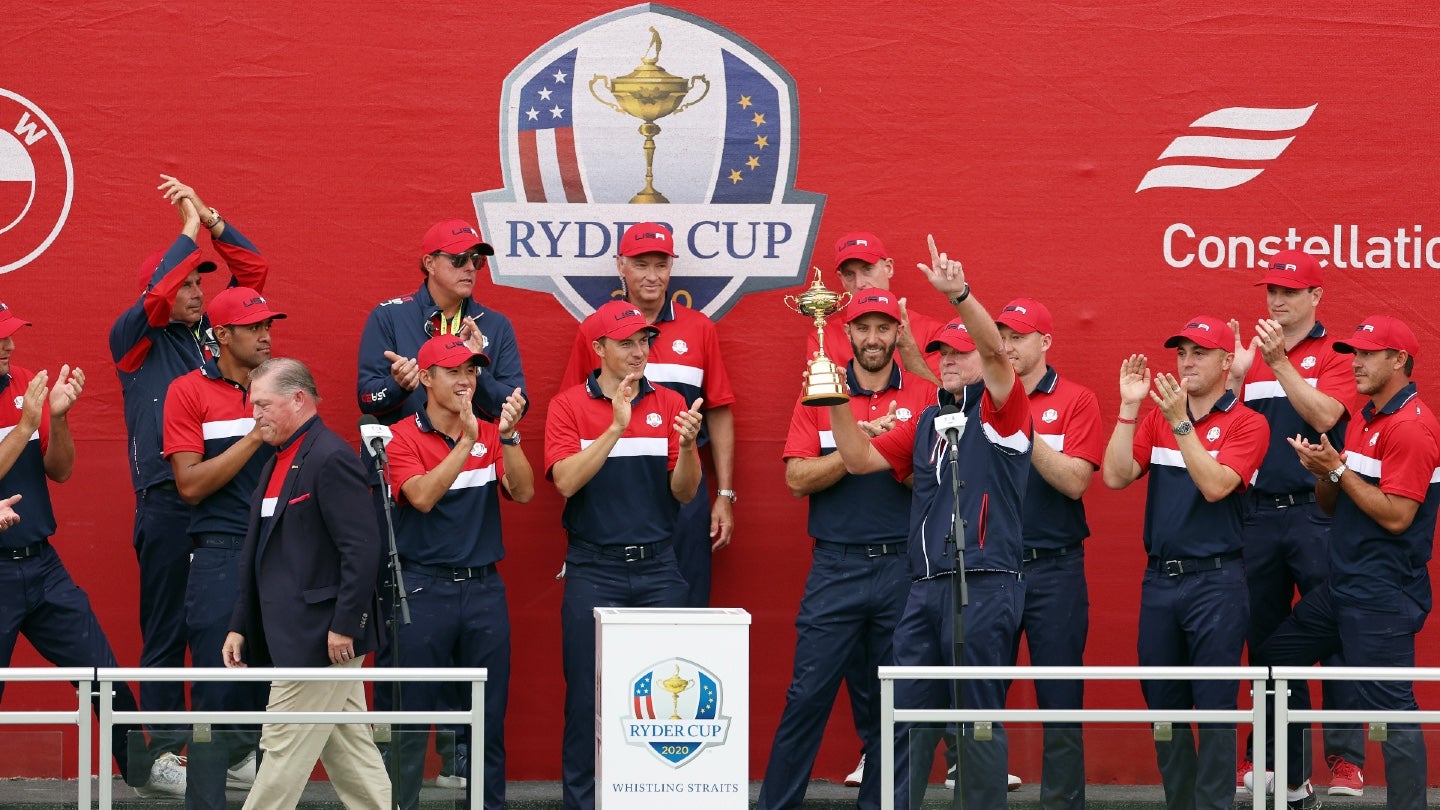 Sky Italia, the heavyweight pay-TV broadcaster in that country, has today (December 21) has secured the rights to golf's iconic Ryder Cup team event in 2023, as well as to a range of other top-tier European golf, in a three-year deal.
The agreement, which comes into effect in January and runs until the end of 2025, entails Sky Italia covering a total of 35 events run by the DP World Tour.
This includes domestic rights to next year's Ryder Cup teams competition between Europe and the US, which will take place in Italy for the first time, at the Marco Simone Golf and Country Club in Rome between September 26 and October 1 next year.
The deal also covers the Italian Open, which will take place at the same location as the Ryder Cup, in early May.
Keith Pelley, the DP World Tour's chief executive, said: "Excitement is growing in Italy as the country prepares to host its first Ryder Cup in 2023, and we are delighted to partner with Sky Sport to ensure Italian fans can enjoy golf's greatest team contest, as well as DP World Tour events from around the world."
Sky Italia will cover the events via a new golf-specific channel. The Sky Sports Golf channel will launch on January 12, in time for the DP World Tour's Hero Cup in Abu Dhabi.
This new channel will be available both as a linear service and as a streaming option, via Sky's NOW function.
Sky Italia's executive vice president of sports Marzio Perrelli said: "We are extremely proud to expand our home of sport with a dedicated golf channel, that on top of many prestigious golf events, will also bring to our customers the Ryder Cup held in Italy for the first time."
Meanwhile, Sky Deutschland, another part of the overall European Sky empire, has extended its own agreement to cover European golf's DP World Tour (formerly the European Tour) until the end of 2024, in the DACH markets of Germany, Austria, Switzerland, and Liechtenstein.
The extension covers the 2023 and 2024 DP World Tour seasons, next year's Ryder Cup, and in addition the US Open.
Hans Gabbe, Sky Deutschland's senior vice president of sports rights and commercialization, commented: "We are very pleased to be able to extend the broadcasting rights of the US Open, the Ryder Cup, and the DP World Tour and to give all golf fans among our customers an early Christmas present.
"With our 24-hour theme channel Sky Sports Golf, on which we also broadcast the majors and the PGA Tour, Sky is clearly the home of golf in the DACH region."
Sky Deutschland has said it will cover more than 2,000 hours of live golf next year alone.
Earlier this year, that broadcaster launched its own Sky Sports Golf channel, while in June, it renewed its DACH rights deal with US golf's PGA Tour.
Sky also has rights in the DACH region to all four men's majors, and the two top women's majors, the Ladies European Tour and the 2023 edition of the Solheim Cup biennial transatlantic team match-play competition.
Sky has been a long-time broadcaster of European top-tier golfing action in both Italy and Germany, as well as through its UK and Ireland division.
In January, Sky UK extended its deal to cover the Ryder Cup until after the 2025 edition in the US, and also renewed with the DP World Tour through 2024.
Image: Richard Heathcote/Getty Images