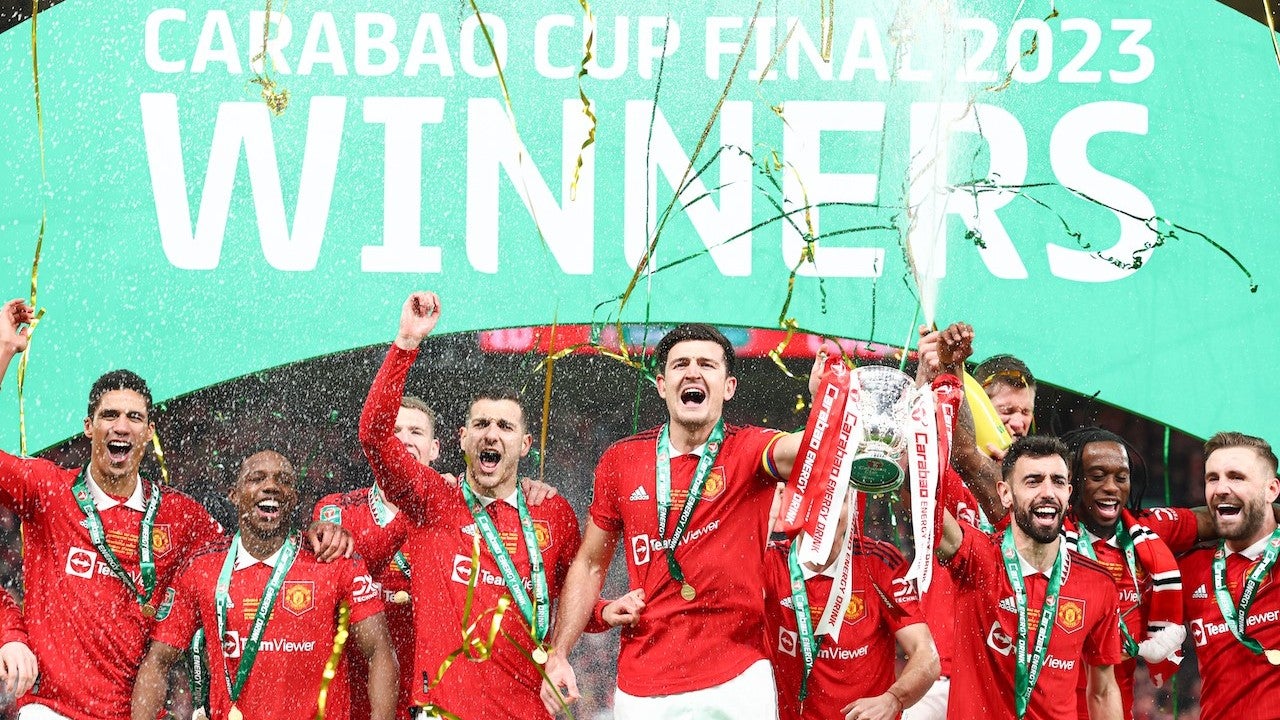 UK pay-television giant Sky drew a record audience for the second consecutive year for its coverage of domestic soccer's EFL Cup final on Sunday (February 26).
Manchester United's 2-0 victory over Newcastle United was watched by an average of 3.79 million viewers, up from 3.16 million last season when Liverpool defeated Chelsea in the final of the knockout competition.
The viewership for the final at Wembley peaked at 4.26 million, 60,000 higher than the previous record set for last year's edition.
The win secured a sixth League Cup trophy for Manchester United.
The EFL said the final was watched by "millions more" around the world, with rights held by 26 broadcasters and shown across 183 international territories.
Across the entire competition, the cumulative television audience increased to over 18 million, a rise of over 1 million from 2021-22, while the average audience was 1.2 million, up from 1.13 million.
The EFL Cup also achieved large attendance figures, with the 87,306 crowd for the final the highest since the 2014-15 season.
The total number of fans attending an EFL Cup fixture this season is almost at 1.6 million, with an average fixture attendance of 16,685, both the highest since 2001-02. Overall, attendances were up 8% in this season's competition.
Social media content from the EFL's social channels on the day of the final also generated strong engagement, reaching 9.5 million accounts, with video views over 4.5 million.
Ben Wright, EFL chief commercial officer, said: "These record-breaking figures demonstrate the continued popularity of the EFL Cup, and the value the competition holds in the football calendar for supporters up and down the country.
"Over 4 million people watching at home and 87,000 spectators in the ground represented a fitting finale to the 2022-23 competition."
Jonathan Licht, managing director at Sky Sports, added: "We are proud to be long-term partners of the EFL and EFL Cup, providing millions of fans access to the competitions across all our platforms.
"Through our scale, promotion, and innovation in coverage, we have continued to grow audiences for the EFL Cup, and are pleased to see that reflected in this year's final, in partnership with the EFL."