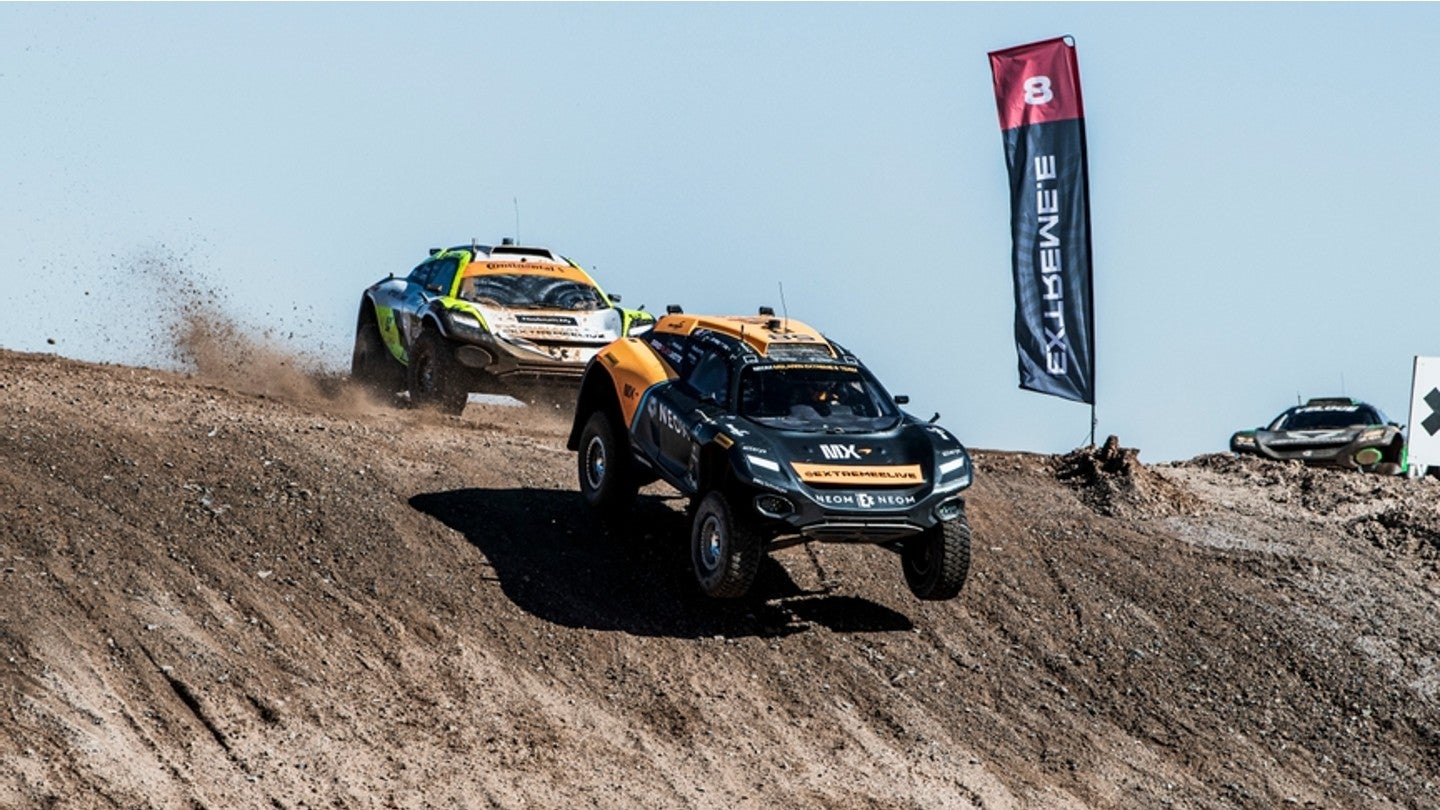 Sky Deutschland, the German pay-TV broadcaster, will retain rights to Extreme E, the SUV electric motor racing series, across German-speaking territories after renewing its agreement for another year.
The broadcaster will show all action from the five-race series across Germany, Austria, Switzerland, Luxembourg, and Liechtenstein in both German and English on its pay-TV platforms.
As part of the agreement, it will also continue broadcasting highlights and magazine shows in those countries.
The original tie-up between Extreme E and Sky Deutschland was struck in 2021, ahead of the series' inaugural edition.
Ali Russell, chief marketing officer at Extreme E, said: "Sky Deutschland is passionate about top-quality sports, and just like Extreme E, it has a strong environmental focus.
"In addition, its international program Sky Zero also highlights its carbon-neutral ambitions, which correlates perfectly with our sport for purpose goals.
"We are delighted the channel will continue to air Extreme E's exciting racing concept, but also our wider storytelling around electrification and the environment."
The renewal adds to Sky Deutschland's portfolio of motor racing rights, which includes a deal to broadcast the iconic Formula 1 (F1) series across Germany, Austria, and Switzerland until the end of 2027.
Hans Gabbe, senior vice president of sports rights and commercialization at Sky Deutschland, said: "We are excited to continue our partnership with Extreme E. As one of the most spectacular racing series worldwide, it is an important part of our extensive motorsport offering on Sky Sports F1.
"Extreme E sets a prime example of how professional sports can help raise awareness of the consequences of global climate change, making it the perfect fit for the commitment we have made with Sky Zero."
Earlier this week, Extreme E announced it had extended its broadcast partnership in Slovenia with pay-TV broadcaster Sport TV, which will provide coverage of all three race weekends across its three linear channels.
Last month, the series also renewed its rights agreement with Fox Sports across the US, Canada, and the Caribbean until the end of 2024.
The 2023 Extreme E season is the third edition of the championship and will again feature races in five remote locations to highlight their unique environmental challenges.
The series gets underway in the futuristic city-to-be NEOM, Saudi Arabia on March 11 before visiting Scotland, the UK (May 13 to 14), Sardinia, Italy (July 8 and 9), Brazil or the US (September 16 to 17), and Chile (December 2 to 3)