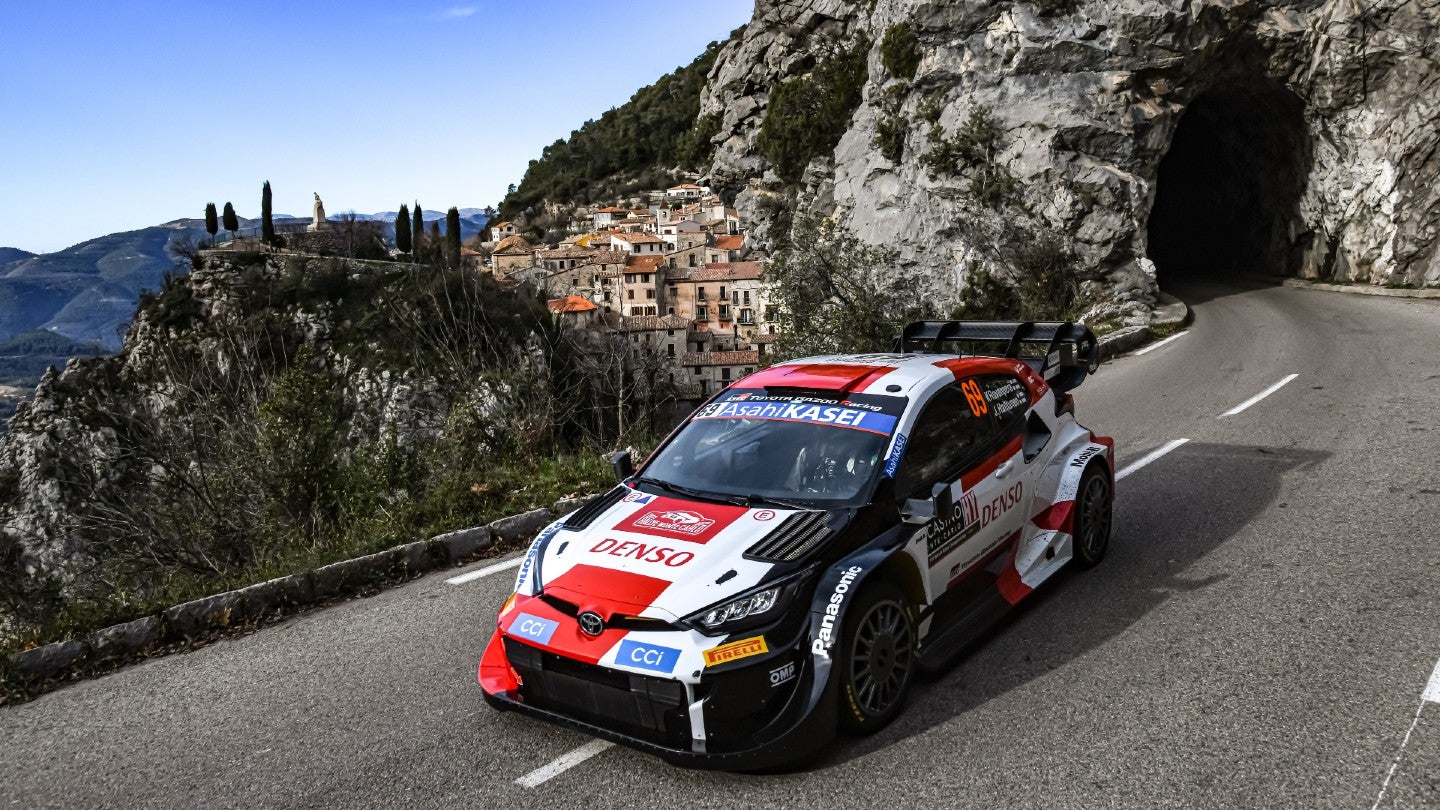 ServusTV, the German-language commercial broadcaster owned by media company Red Bull Media House, has retained the rights to broadcast the World Rally Championship (WRC) motor racing series in Germany and Austria for another two seasons through a deal struck with commercial rights holder WRC Promoter.
The new agreement, which started yesterday (January 19) with the 2023 season's first rally in Monte Carlo, will see ServusTV air all 13 events during the 2023 and 2024 WRC seasons on its streaming service ServusTV On. The final Power Stage of each race will be aired on its linear television channel.
The extension builds on the WRC rights that ServusTV acquired in Austria, Germany, and Switzerland covering the 2021 and 2022 seasons and expands its strong portfolio of motorsport properties.
In October, it extended its free-to-air rights in Austria to the prestigious Formula 1 series until 2026. It also holds the rights to motorcycling's MotoGP, the Superbike World Championship, the World Endurance, Germany's DTM touring cars series, World Rallycross, the Hard Enduro World Championships, and the 24H Series.
WRC Promoter has held commercial rights for the WRC since 2013.
The 2023 WRC season will finish with the return of Rally Japan after a 12-year hiatus from November 16 to 19.
Several regular rounds have been scheduled including a return to Mexico (March 16 to 19) and Chile (September 28 to October 1) for the first time since the global outbreak of the pandemic.
Austria, the Czech Republic, and Germany will also host the new Central European Rally from October 26 to 29, with the asphalt rally to be staged in the German city of Passau.
The new Central European Rally replaces Rally Spain, a traditional stop on the WRC calendar since 1991, which did not renew its contract with the organization.
Earlier this week, Bulgarian pay-television broadcaster Max Sport secured a similar rights extension with WRC Promotions covering the 2023 and 2024 WRC seasons, having held rights since 2020.
The rights deals come two months (November 29) after the WRC announced it will launch its dedicated streaming platform that will replace its WRC+ subscription platform.
The Rally.TV platform will become the new 'home of rally' starting this year and will provide coverage of every stage and race for all WRC competitions live and on-demand, as well as exclusive content.
Image: Massimo Bettiol/Getty Images