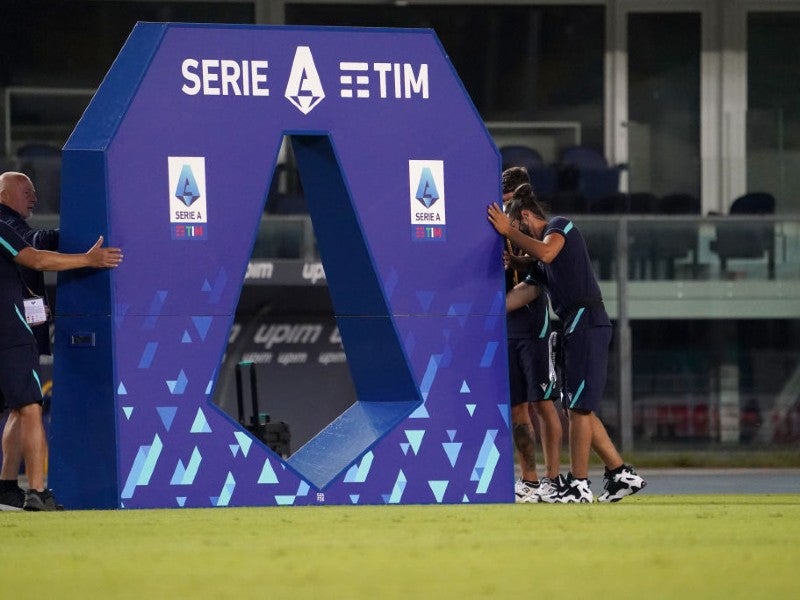 Italian soccer's top-tier Serie A has entered into a two-year deal with AdPlay, bringing the Italian digital media technology firm in as a partner with whom to launch and develop an online highlights platform.
The channel will initially have the primary function of distributing multimedia content, including the highlights of Serie A action as well as highlights from the Coppa Italia and the Italian Supercup, through the 2022-23 and 2023-24 campaigns.
The highlights, Italian media reported yesterday, will be available for viewing three hours after the end of each game and will remain up on the new site for eight days.
The tie-up between Serie A and Milan-based AdPlay was first reported on July 7, and at that point, it was made clear the league was attempting to seal a deal before the start of the upcoming season.
The new platform will be distributed through AdPlay's Video Player service, both through connected televisions and also through a dedicated section of the league's website.
It will be totally free, at least initially, and will start airing highlights from the first matches of the new campaign on August 13.
Luigi De Siervo, chief executive of Lega Serie A, has now said: "The agreement with AdPlay allows us to be ever closer to our fans. Thanks to this new partnership, all fans will be able to see, at no cost, on their favorite website, all the highlights of our competitions."
Marco Valenti, AdPlay's chief executive and co-founder, added: "It is with immense pride that we took the opportunity granted to us by Lega Serie A to create and market a unique product of its kind. In a world where users prefer viewing content in on-demand and multidevice mode, this new platform represents a project that goes in the direction of Total Audience …"
The partnership with AdPlay will enable Serie A to analyze its audience on the platform through the firm's data tracking and measurement software.
The initial reports that a tie-up between Serie A and AdPlay was in the offing claimed that the cost of creating this new highlights platform is expected to come to between €3 million ($3.04 million) and €6 million.
Such a platform is expected to create extra income for the league, however, from brands buying advertising slots on the platform.
Domestic live rights to the 20-team league are currently split between pay-TV heavyweights Sky Italia and subscription streaming platform DAZN, while the dedicated OneFootball online platform covers highlights action.
So far, Germany's Bundesliga and Spain's LaLiga are the two top-tier European soccer leagues to have embraced the idea of creating their own streaming platforms.