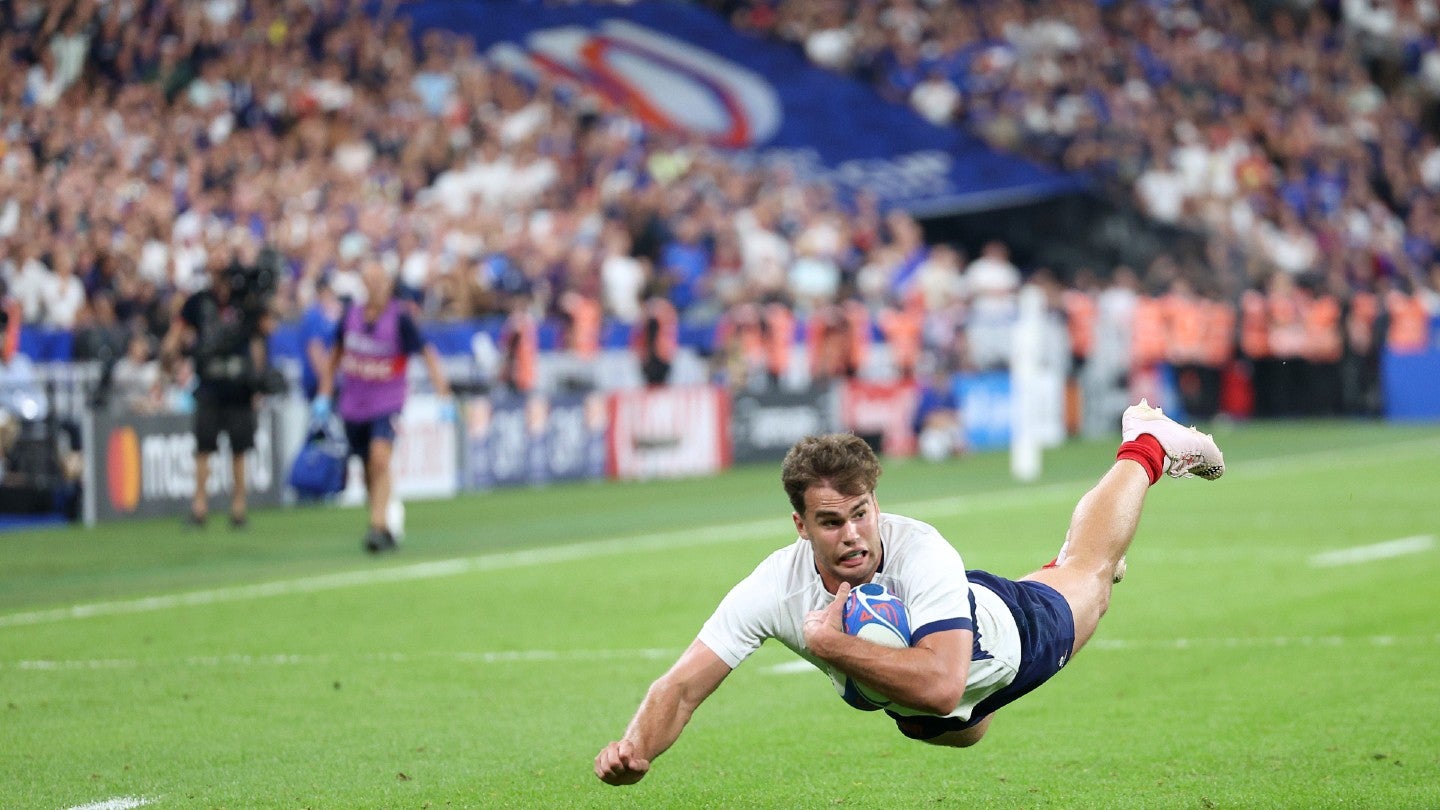 France's opening Rugby World Cup fixture garnered over 15 million domestic viewers, the highest viewership of the year in the country.
An average of 15.4 million viewers watched the tournament hosts run out 27-13 victors against New Zealand to kick off the tournament.
The audience peaked at 17 million viewers at the end of the game, delivering an audience share of 65%.
The tournament opener took place at the Stade de France and was broadcast on French commercial broadcaster TF1. The game also drew a sold-out crowd of 78,690.
The 15.4 million average did not manage to beat the record average for a French national team rugby match, the loss to England in the semi-final of the 2007 Rugby World Cup where 18.3 million viewers tuned in, peaking at 20 million.
France is staging the World Cup for the first time since 2007 when it hosted 42 of the tournament's 48 games. The tournament opener that year, France's 17-12 defeat against Argentina, notched 14 million viewers.
Directly prior to the game, the tournament's opening ceremony at the Stade De France received an average viewership of 9.5 million.