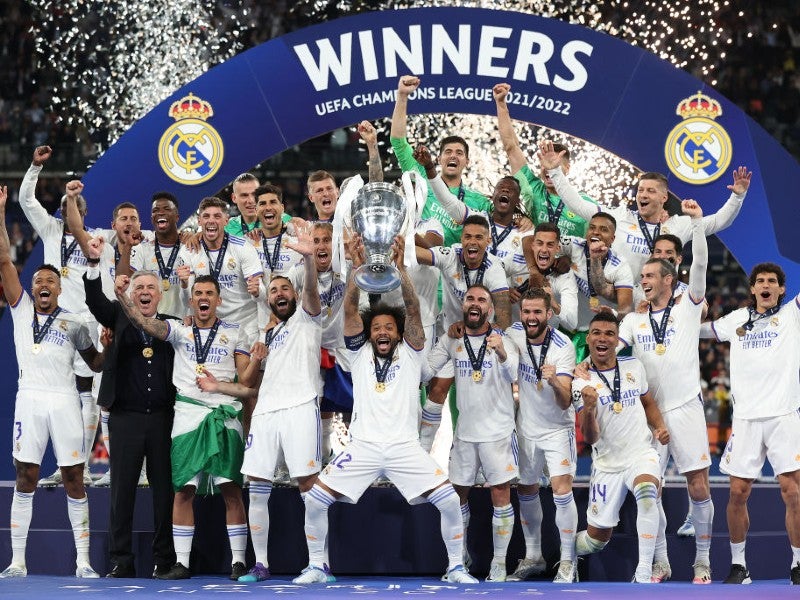 RTVE, the Spanish public service broadcaster, has secured rights to air the final of European club soccer's UEFA Champions League for the next two seasons as it continues to expand its soccer coverage.
The deal, announced today (November 7), was made through a sub-licensing deal with domestic rightsholder Movistar Plus, the pay-television operator owner by telecoms giant Telefónica.
It will see RTVE broadcast the finals of the 2022-23 and 2023-24 competitions live on its main La1 channel along with "special programming" in the week leading up to the showpiece event.
This season's final is due to be played on June 10 at the Atatürk Olympic Stadium in Istanbul, while the 2023-24 edition will be staged at London's Wembley Stadium.
RTVE also aired last season's final (May 28) via a sub-licensing agreement with Movistar Plus, which acquired exclusive rights to the competition in the country from 2021-22 to 2023-24.
As a condition of UEFA rights deals, broadcasters must show the Champions League final free-to-air (FTA) either via their own platforms or a third party.
The 2021-22 match between Real Madrid and Liverpool in Paris earlier this year was the first to be shown by RTVE for the first time in seven years. It generated an average linear television audience of 7.7 million on the broadcaster's La1 channel – the second largest Champions League final audience in Spain since the 2014 derby match between Real Madrid and Atlético Madrid, which drew an average of 11 million viewers.
RTVE Play, the broadcaster's streaming service, registered 718,500 unique visitors during Real Madrid's 1-0 win over Liverpool, including a concurrent peak of 230,000 users at the end of the match.
The new deal comes after it was reported earlier this year that RTVE is planning to spend €200 million ($200 million) on sports rights this year to position itself as the home of FTA air sports in Spain to bolster viewership numbers.
The company's chairman José Manuel Pérez Tornero is understood to have approved a strategy in which it will aim to broadcast "all possible sporting events."
Last month, RTVE secured a package of broadcast rights to soccer's Copa del Rey, the knockout cup competition for the next three seasons running from 2022-23 through 2024-25. Under that deal, RTVE will air 15 matches FTA each season, including the semi-finals and final.
Earlier this year, the broadcaster also acquired a host of UEFA men's national team soccer rights in a wide-ranging new agreement worth €140 million over the next five years. That package includes all qualifying matches for the 2026 World Up in the US, Canada, and Mexico, the 2024 European Championship, and all UEFA Nations League tournaments played until 2026.
Earlier this year, it added rights to show all matches played by the women's national soccer team in 2022 and 2023, including Euro 2022 matches and qualifying matches for the 2023 World Cup. It also landed domestic rights to the women's Champions League final played earlier this year (May 28) after agreeing a deal with Movistar Plus.
The broadcaster is set to air matches from the upcoming men's 2022 FIFA World Cup, alongside all of Spain's matches, after landing an agreement with Mediapro, the television production and media group that holds FTA rights to the World Cup in Spain through a deal with world governing body FIFA struck in January 2019. RTVE saw off competition from rivals Mediaset Espana and Atresmedia in the rights tender after offering €35 million to show the flagship tournament.
Image: Julian Finney/Getty Images