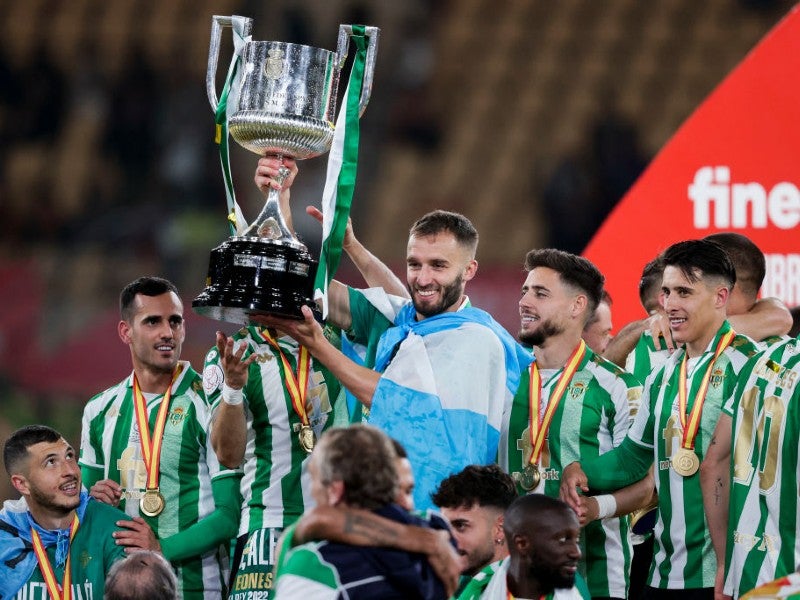 RTVE, the Spanish public-service broadcaster, has today (October 3) secured a package of broadcast rights to soccer's Copa del Rey, the knockout cup competition, with domestic and international sales set to exceed €120 million ($117.2 million), according to the RFEF, the national federation.
The agreement will run for three seasons from 2022-23 through 2024-25.
As part of the deal, RTVE will air 15 matches free-to-air each season, which include the semi-finals and the final.
The broadcaster acquired lot 1B in the RFEF's tender which allows for two matches to be shown for each round through to the latter stages.
RTVE has shown the cup final in Spain on several occasions over the past decade, the most recent of which was the 2019 edition.
Copa del Rey rights were previously held in Spain by commercial broadcaster Mediaset Espana under a three-year deal worth just under €14 million annually that expired at the end of last season.
After securing the main rights package in 2019, Mediaset opted to sublicense them to DAZN, the subscription streaming platform.
The RFEF claims the value of the Copa del Rey rights has "skyrocketed" in all markets for the new three-year cycle and believes it could secure more than €120 million.
This will triple the amount received in 2018 when the sale of the Copa del Rey rights was managed by the top-flight LaLiga, according to the RFEF.
The governing body revealed that it received €15 million per season when rights were sold by the league whereas the average over the next three seasons could exceed €40 million with sales in all markets.
The second Copa del Rey package in Spain to show the rest of the matches will be awarded "soon" when the sale process is in the second round.
The RFEF launched a new and modified three-season tender in July after a recommendation from the CNMC, the Spanish competition regulator, to amend the maximum length of contracts on offer and eliminate the option of offering deals for four or five seasons.
The organization initially issued the tender in April and was seeking a minimum of €22 million per year for a contract of up to four seasons but no offers had been placed matching that asking price.
The RFEF raised around €80 million from domestic and international sales in the previous cycle.
In recent months, Copa del Rey rights have been sold to L'Equipe in France and ESPN in the US.
Tenders are currently out in international regions including the Americas, Asia, sub-Saharan Africa, and the Middle East and North Africa, with rights on offer for up to five seasons.