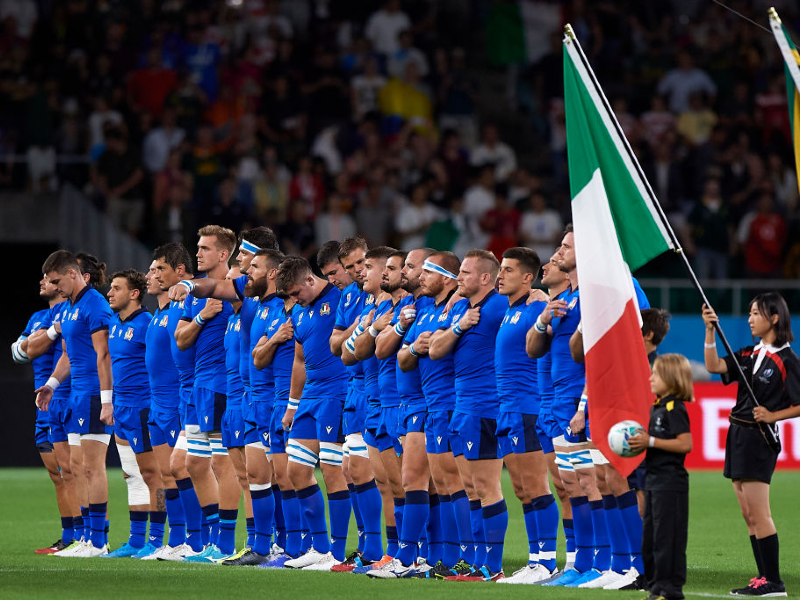 Rai, the Italian public service broadcaster, has secured rights to this year's Women's Rugby World Cup in New Zealand and to the 2023 men's tournament in France.
Through a deal announced yesterday (September 21), Rai will provide free-to-air linear coverage from the two tournaments.
The network will cover games from the two Italian national sides through both men's and women's competitions, as well as "the most important phases" of each tournament, Rai has said.
Rai also broadcast all the national team's games from the previous men's World Cup in 2019.
The first game under this deal will take place in the early hours of October 9, as Italy take on the US in their first game of the women's World Cup.
That tournament – the delayed 2021 edition – will take place between October 8 and November 12 across three venues in New Zealand, while the men's 2023 tournament will be held in France between September 8 and October 28.
This deal adds to a rugby union portfolio on Rai that has already been substantially boosted this month.
Last week, the Italian broadcaster entered into a deal to become a joint broadcaster of the country's premier Top10 championship for the next two seasons.
The network will cover the 2022-23 and 2023-24 seasons of the Top10 alongside existing media rights partner Eleven Italy, the local division of the international subscription broadcaster.
Rai secured the rights through a tie-up with the Italian Rugby Federation (FIR) governing body.
It will offer free-to-air live coverage of one match per game week from the 10-team league, with coverage to be available on the broadcaster's linear channels, its Rai Sport online site, and through the Raiplay streaming service.
The postseason – two semi-finals and one grand final – will also be shown live on Rai, as will action from the Coppa Italia competition.
Late August, meanwhile, saw Australian commercial broadcaster Nine Network strike a similar deal to Rai, covering the next two Rugby World Cups.
Host Broadcast Services, the television production company that is a subsidiary of international sports marketing agency Infront, was named by the World Rugby governing body as the sole host broadcast partner for both editions of the World Cup in January this year.
Image: Pablo Morano/MB Media / Getty Images