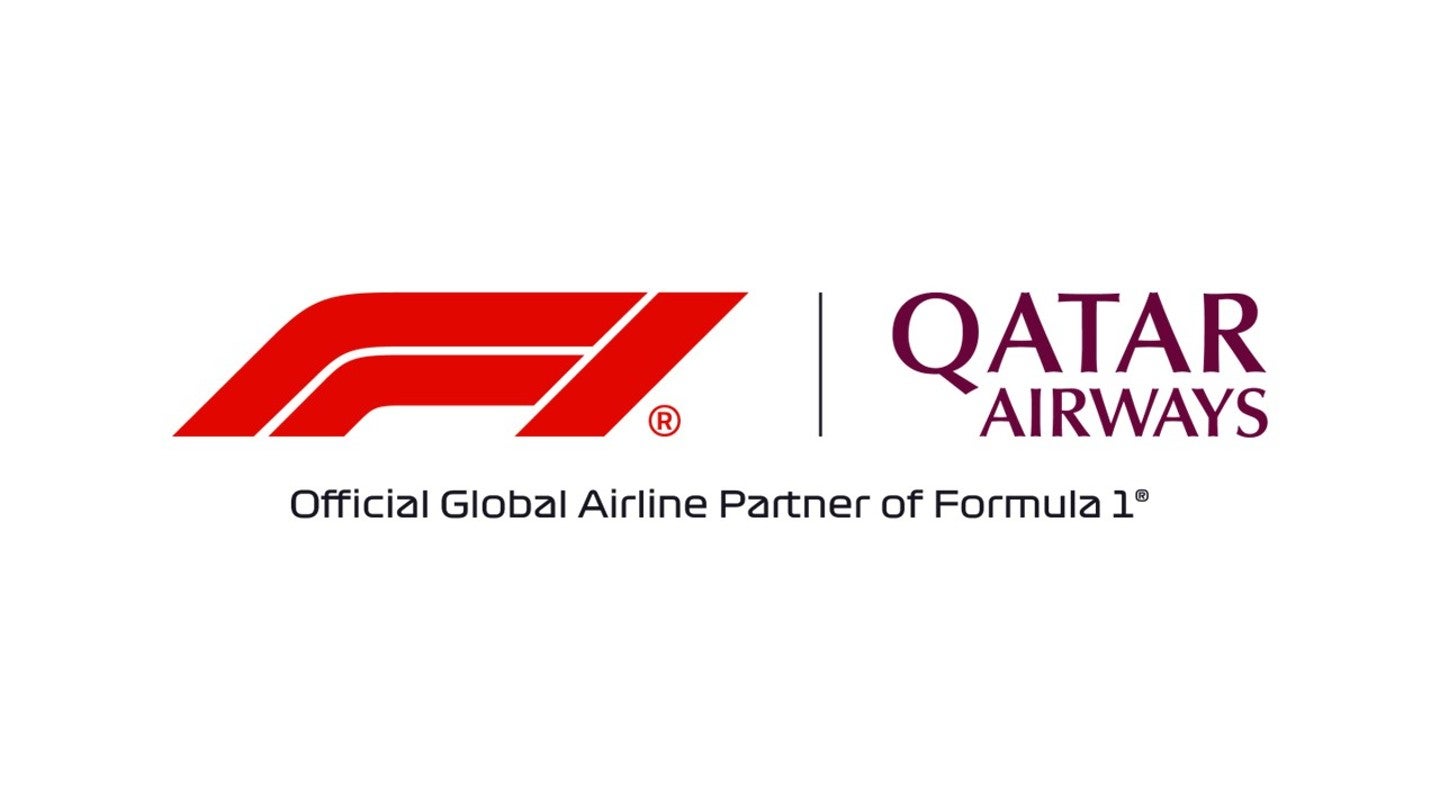 Qatar Airways, the country's national carrier, has been announced as the new global airline partner of motor racing's Formula 1 (F1) series as part of a major multi-year sponsorship agreement struck ahead of the 2023 season.
The agreement also sees the airline become the title sponsor of the Qatar Grand Prix, the Emilia Romagna Grand Prix, and the Hungarian Grand Prix.
As part of the deal, Qatar Airways will gain trackside and digital branding that F1 says will be showcased to its global audience. The airline will also offer fans the chance to buy a limited number of travel packages to select races.
F1 said the deal will include working with Qatar Airways on initiatives to reduce emissions as part of the sport's Net Zero 2030 commitment. The airline has committed to net zero carbon emissions by 2050.
Stefano Domenicali, president and chief executive of F1, said: "As the pinnacle of motorsport, it makes sense for F1 to partner with a global leader in aviation like Qatar Airways.
"We are two brands committed to delivering the best experience to our fans and customers, and our combined reach globally makes this a perfect match.
"We also share a passion for technology and innovation, particularly as we all work together for a greener future. We are delighted to welcome Qatar Airways as our global airline partner."
Qatar's state airline succeeds regional rival Emirates, which has been F1's main airline sponsor for the last decade in a deal reportedly worth $25 million per year.
The change in partnership comes after Emirates reportedly refused to significantly increase its payments going forward when negotiations for a new long-term renewal deal with F1 were held last year.
The deal builds on Qatar Airline's global sports sponsorships, which includes soccer clubs Bayern Munich (Germany) and Paris Saint-Germain (France), and the Concacaf and Conmebol regional governing bodies.
Last year, it was a major sponsor of soccer's flagship 2022 FIFA World Cup in its home country.
Also last year, it struck a long-term partnership agreement with Ironman, the organizer of long-distance triathlons, that saw it designated the official airline partner of the Ironman Series and half-distance Ironman 70.3 series until the end of the 2025 season.
In addition, it agreed a three-pronged rugby union sponsorship of the United Rugby Championship league, the European Professional Club Rugby continental governing body, and the South Africa Rugby national governing body.
Akbar Al Baker, Qatar Airways group chief executive, said: "The best partnerships thrive because of mutual values. Both Qatar Airways and Formula 1 share passion for innovation, precision, and luxury.
"As a brand, we believe in the power of sports to unite people, therefore we have been selective with picking the most thrilling sporting events and sponsoring a variety of new and prominent sporting initiatives.
"With 23 stops on the 2023 circuit, F1 is a global sport, requiring a Global Airline Partner that offers extensive global connectivity. Hence, Qatar Airways demonstrates the perfect companion for one of the most sought-after motorsports worldwide."
Meanwhile, Coupang Play, the streaming service run by South Korean e-commerce giant Coupang, has secured exclusive rights in the country to F1 in a multi-year deal.
The deal will see Coupang Play, one of the fastest-growing streaming services in South Korea, broadcast every race starting from the 2023 season as F1 looks to increase its global fanbase.
Michaella Snoeck, F1's head of media rights, said: "We're pleased to be entering this new partnership with Coupang Play to ensure that our fans in South Korea can follow all the F1 action.
"South Korea is a key market for F1, and this deal will help us to continue to grow the sport's popularity in the region. The future looks bright for 2023 and beyond, so it's an incredibly exciting time to follow the sport as F1 continues to see strong growth globally."
Stephen Kim, head of Coupang Play, added: "Despite the growing global popularity of F1, it was hard to view the races in Korea. Coupang Play is delighted to offer Formula 1, the world's best car racing competition to motorsports fans in Korea.
"Coupang Play will continue to work hard to make sure viewers in Korea can enjoy a variety of sports more conveniently."
Last year, Coupang Play secured exclusive broadcast rights in South Korea for Spanish soccer's top-tier LaLiga in a five-year deal starting from the 2023-24 season. Under that deal, Coupang Play will cover highlights, as well as live action from "main matches" in LaLiga through to the end of the 2027-28 campaign.
Pre-season testing for the 2023 campaign will run in Bahrain from today (February 23) until February 25, with the first grand prix of the season in that same country on March 5.