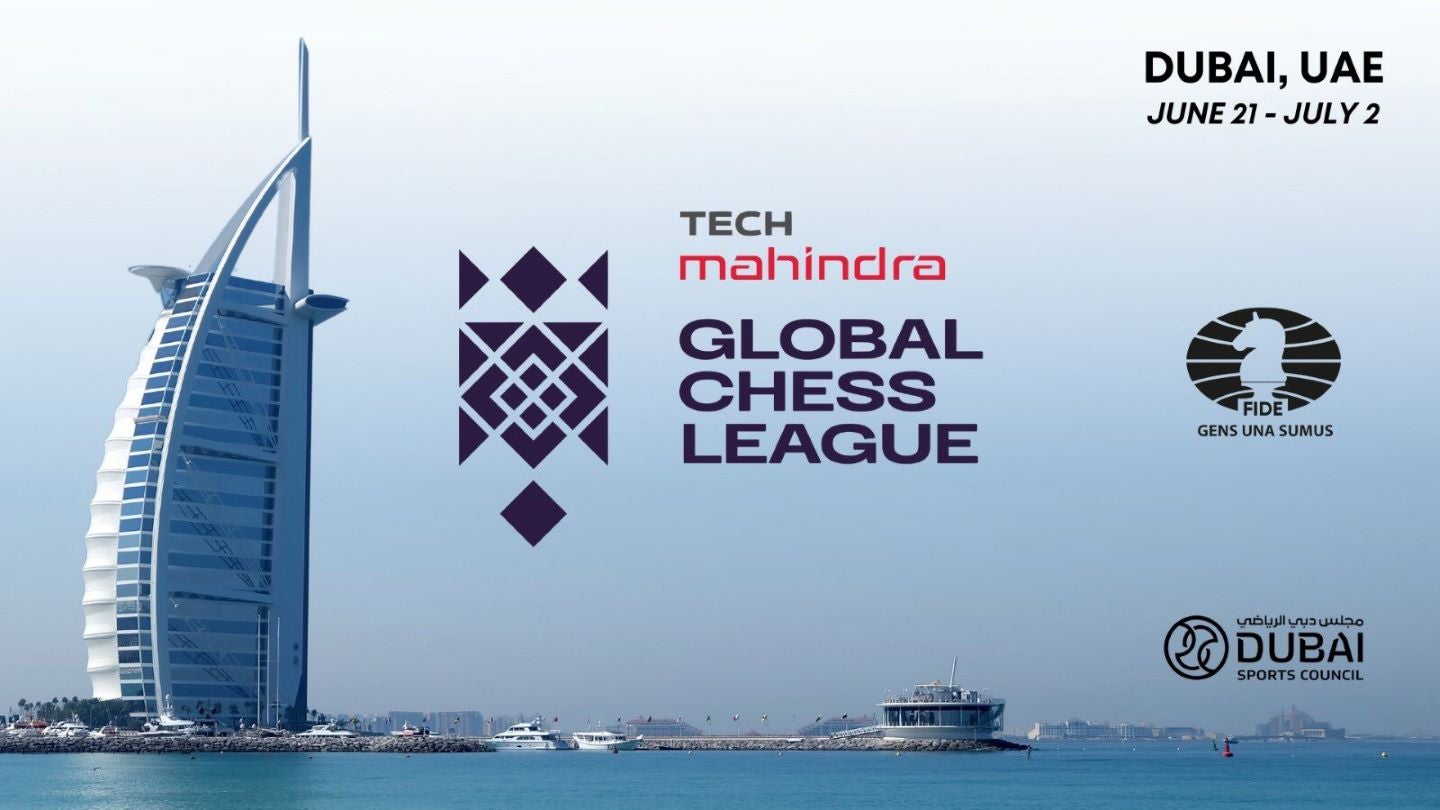 Protocol Sports Marketing, the Canada-based international rights and marketing agency, has agreed a global distribution deal with the Global Chess League (GCL), a joint venture between the International Chess Federation (FIDE) governing body and Indian IT firm Tech Mahindra.
The firm will serve as the exclusive media rights distributor for the upcoming inaugural edition of the GCL.
The first season of the competition, which claims it will be the world's first franchise-based chess league, is set to take place in Dubai in the United Arab Emirates (UAE) from June 21 to July 2.
Protocol has vowed to provide the GCL with "enhanced visibility, broader audience reach, and accelerated growth."
The agency added that the distribution deal will "ensure that GCL's live broadcast catalog is licensed and broadcast by major sports broadcasters and platforms worldwide."
Held in association with host partner Dubai Sports Council, the competition will feature six teams each with six players, including a minimum of two female players and one 'icon' player per team.
The teams will compete in a round-robin format, with each playing 10 matches. Each match will feature six boards that will be played simultaneously.
The top two teams will qualify for the final on July 2 and be crowned the World Champion Franchise Team.
Jagdish Mitra, chairperson of the Global Chess League board, said: "We are committed to making GCL accessible to sports fans worldwide, and our partnership with Protocol Sports Marketing is a crucial step in establishing a robust broadcast footprint.
"With its expertise and vast network, which includes collaboration with prestigious sports rights holders such as Matchroom, Beach Soccer Worldwide, Triton Poker, Golden Boy Promotions, Top Rank, and more, we are confident that GCL will reach new heights, captivating audiences and revolutionizing the way people experience chess."

Lowell Conn, president of Protocol Sports Marketing, added: "The Global Chess League is a visionary project, and we are honored to play a role in its international distribution.
"We look forward to working closely with Tech Mahindra, FIDE, Viswanathan Anand, and GCL to contribute to the growth and popularization of this innovative league."