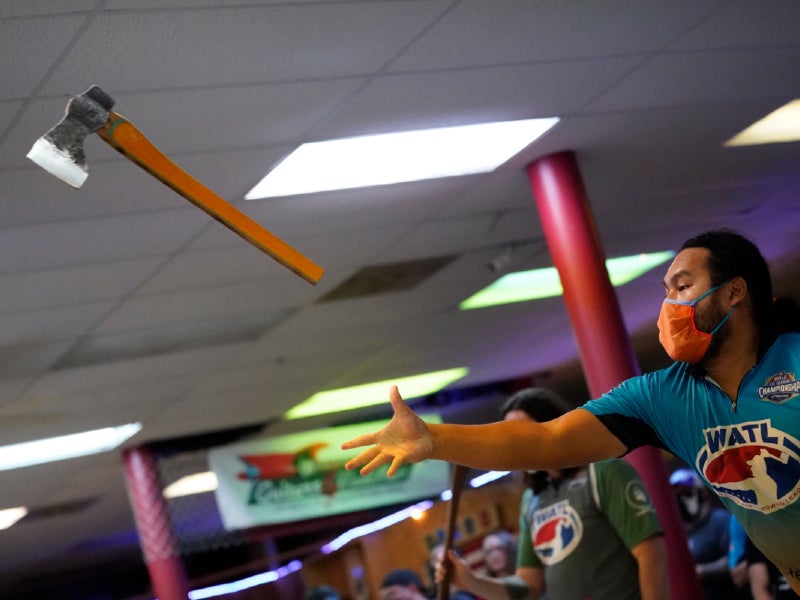 Protocol Sports Marketing, the Canada-based international rights and marketing agency, has today (July 22) been announced as the exclusive international media rights distribution partner of the World Axe Throwing League (WATL) and of the World Knife Throwing League (WKTL).
The deal will see Protocol, which specializes in attempting to grow niche sports and secure worldwide exposure for them outside their home markets, work to introduce both WATL and WKTL to worldwide audiences.
Protocol and the two bodies – WATL created WKTL last year – will work in partnership to widen the sports' exposure outside of their domestic markets in North America, where a rights deal with sports heavyweight broadcaster ESPN is already in place.
Mario Zelaya, WATL's chief executive, said: "We are convinced that WATL and WKTL will appeal widely to international broadcasters and their viewers as we see more international growth and demand … We're confident that international audiences will fall in love with axe throwing and knife throwing."
J. Gary Gladman, chief executive of Protocol Sports Marketing, added: "Mario has worked very hard to give WATL and WKTL the exciting elements that are making these sports so successful with fans. Protocol is really pleased to be on board …"
In late June, Protocol struck a similar deal with the Bare Knuckle Fighting Championship (BKFC).
Through a multi-year agreement with that property, the agency will act as the exclusive media rights distributor of BKFC.
BKFC hopes the deal will accelerate the event's global reach, which has so far seen it expand from the US, initially into Thailand and now with a first UK event scheduled for August this year at Wembley Arena in London.
Protocol also has experience in selling media rights for top-tier boxing on an international scale. Last year, the agency acted as the exclusive sales agent for the World Boxing Championships, organized by boxing's then-governing body AIBA, in October and November 2021.