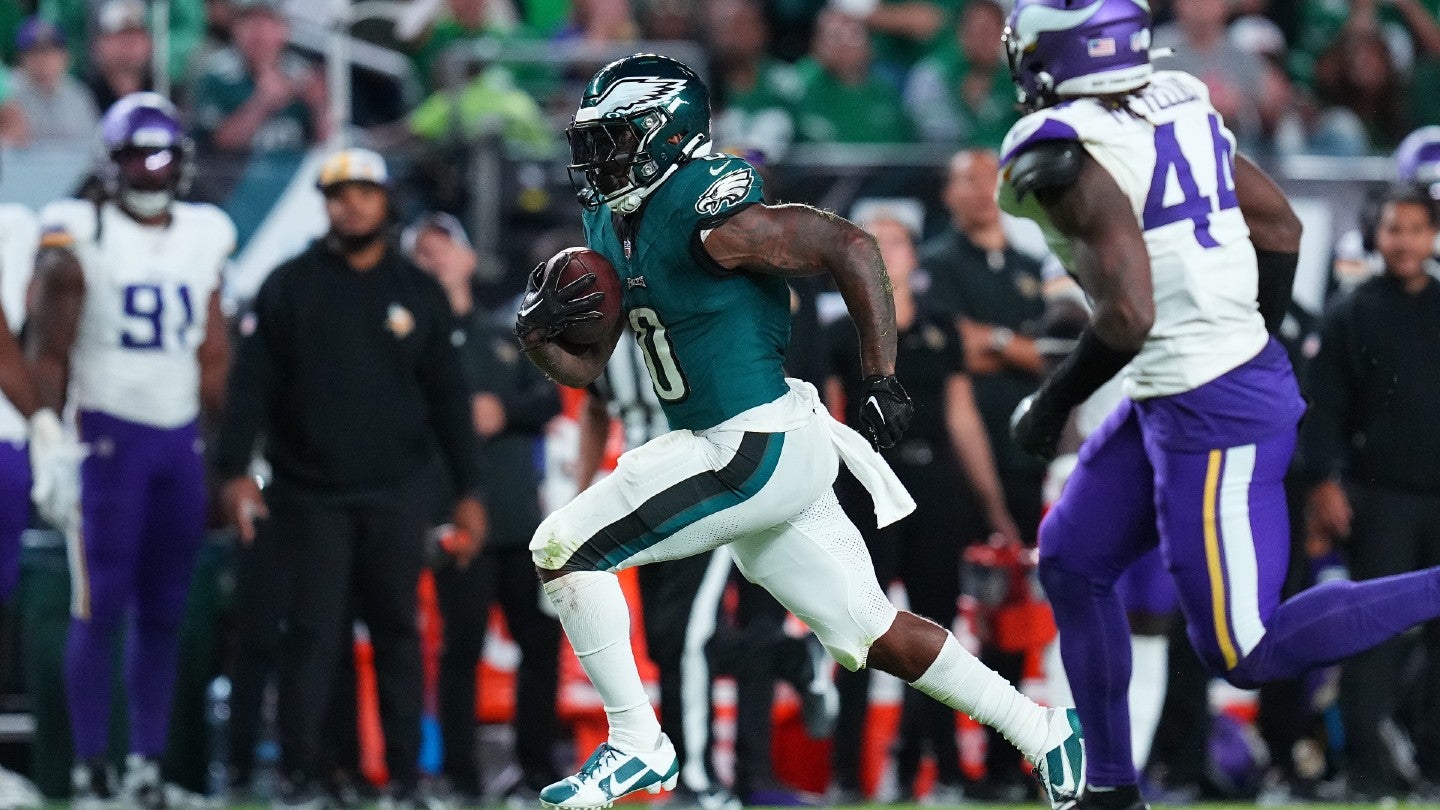 Global streaming service Amazon Prime Video has set a record for the most-streamed NFL game of all time with its first Thursday Night Football (TNF) broadcast of the 2023 season.
The game, which saw the defending NFC champion Philadelphia Eagles run out 34-28 victors over the Minnesota Vikings, was watched by an average of 16.6 million viewers on Prime Video across all platforms.
This made it the most-streamed NFL game in history, and the most-watched TNF stream on Prime Video. The game peaked at 17 million viewers in its second quarter.
The game averaged 15.1 million viewers, an increase of 16% over the comparable fixture in the 2022 season, the Kansas City Chiefs' victory over the LA Chargers in the TNF season opener.
This made the Eagles-Vikings matchup the highest average viewership for a Prime Video TNF game.
Jay Marine, Amazon's global head of sports, said: "Building on last year's success, our team worked tirelessly this offseason to raise the bar and enhance the viewing experience even further, so to see this kind of response and turnout from fans is very gratifying.
"We are thrilled with the continued growth and performance of TNF, the ways in which we are innovating in the space, and the value our sports portfolio provides to Prime members."
The Prime Video TNF opener builds off consecutive strong viewerships by the NFL in recent weeks, not just in the TV space but on streaming. The 2023 season opener, also on a Thursday night, saw the largest-ever streaming audience for an NBC NFL broadcast. The game was broadcast live on NBC TV, as well as NBC's Peacock and NBC Sports services for streaming.
Across all platforms, the NFL season opener between the Detroit Lions and the Kansas City Chiefs drew an average of 26.8 million viewers.
The opening weekend as a whole saw strong broadcast performances across the NFL's range of fixtures.
In particular, the game between the New York Jets and the Buffalo Bills drew a record average of 22.64 million viewers, the most ever for an MNF game on international sports broadcaster ESPN, with a peak in the first half of over 25 million viewers.