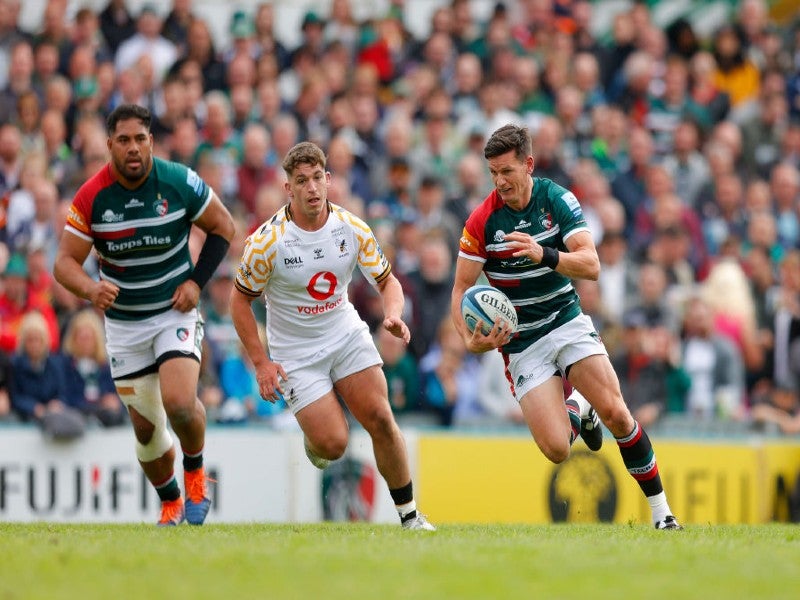 English rugby union's top-tier domestic Premiership broke multiple league records in terms of television viewing figures over the course of the recently completed 2021-22 season, the league announced today (June 24).
The Premiership Final, which took place on June 18 and was won by Leicester Tigers through a 15-12 victory over Saracens, secured an average audience of 946,000, 113% higher than the previous record average audience for a final, which came in 2009.
The season-closer, across joint domestic rights partners BT Sport (pay-TV) and ITV (free-to-air), also had an audience share of 12.6%. The average audience figure was split – 597,000 tuned into ITV4's coverage, while 349,000 chose BT Sport to watch.
BT Sport currently holds Premiership Rugby rights through to the end of 2023-2024, while ITV covers the league live as well as via highlights, with the live element coming through a deal struck in January which extends to 19 matches until the end of that same campaign.
These games include the final from this season, as well as the next two.
The league has claimed that the aforementioned numbers, as well as a peak final audience of 1.3 million, make the showpiece encounter the most-watched Premiership Rugby game ever.
Across the season overall, the league has said that average audiences on BT Sport were up 21% and that a cumulative average audience of 14.5 million people watched live Premiership Rugby coverage across both BT Sport and ITV during 2021-22.
In terms of highlights, meanwhile, a cumulative average audience of 3.2 million watched Premiership Rugby highlights on ITV.
BT Sport's last deal with Premiership Rugby, struck in December 2020, gives that broadcaster rights to offer up to 69 games each season over the three-year cycle, with the contract reported to be worth £110 million ($146 million).
In February, Premiership Rugby launched PRTV Live, its own global live-streaming service, which covered all matches from the league during the final few months of 2021-22 not already being shown by broadcasters in each market (apart from Canada, the US, and Australia).
Until the Premiership finale, fans in the UK and across almost all global territories had access through the platform to up to 480 minutes of live Premiership action.
Simon Massie-Taylor, Premiership Rugby's chief executive, has now said: "On the pitch, this Premiership campaign has been unmissable, and to see that off the pitch records also fell shows we are taking significant steps towards our ambition of growing the game and reaching new fans.
"This season our live coverage on BT Sport and ITV was watched by a remarkable cumulative average audience of 14.5 million. We also brought back the popular weekly Sunday-night ITV highlights show and ensured all matches not screened live on BT Sport or ITV were accessible to fans on PRTV Live.
"Our vision for the Premiership Final is to create a national sporting moment, and to do this we need to make it accessible to all. Achieving this record average audience has exceeded our original expectations and breaks all our previous records."