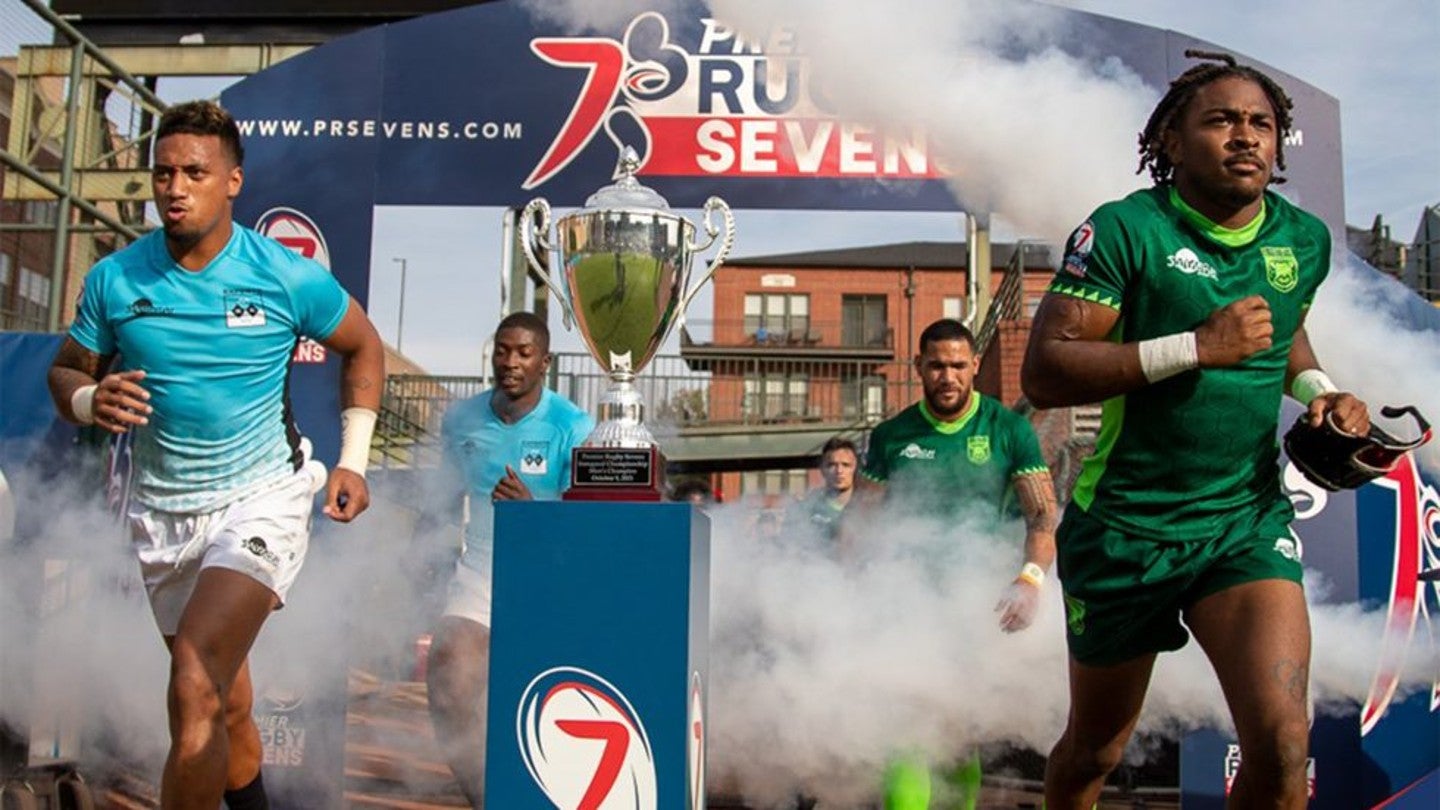 Premier Rugby Sevens (PR7s), the new US men's and women's rugby league, has secured domestic coverage of its 2023 season after striking rights deals with national networks CBS Sports and Fox Sports.
CBS Sports' rights cover the US and Canada and will see the broadcaster air three of this season's five tournaments, starting with the league's opening weekend in Austin, Texas, on June 17.
It will also ait the tournaments on July 15 at PayPal Park, San Jose, and on July 23 at Highmark Stadium, Pittsburgh.
Fox Sports' deal, meanwhile, only covers the US and will see the broadcaster air the championship game on August 6 at Audi Field, home of Major League Soccer club DC United, live on its FS1 linear channel.
The remaining weekend of the competition (June 24 at TCO Stadium, Minneapolis) will be aired live on Tubi, Fox's free-to-air platform, with a delayed broadcast of the tournament scheduled for the next day on FS1.
This year's expanded slate will feature eight men's and women's PR7s teams competing in five tournaments in Austin, Minneapolis, San Jose, Pittsburgh, and Washington.
A total of 192 players will participate in a 40-game season – eight games per tournament – up from 30 games across three tournaments in 2022.
Four sides – the Texas Team, New York Locals, Southern Headliners, and Pittsburgh Steeltoes – comprise the eastern conferences, while the Northern Loonies, SoCal Loggerheads, Rocky Mountain Experts, and Golden State Retrievers make up the western conference.
PR7s founder and chief executive Owen Scannell said: "We're a sport with this big global audience, but still an emerging audience in the US, so reach is super important for us, and in that respect, trying to get as wide-reaching of a distribution deal as possible was a priority.
"We wanted to ensure that we were getting as many eyeballs as possible on the sport of rugby sevens and on Premier Rugby Sevens.
"We think once fans see it, they'll love what they see. We're thrilled to be able to do that with two fantastic partners like CBS Sports and FS1."
PR7s launched in July 2021, with four franchises competing in a series of fast 14-minute games at three tournaments held at Major League Soccer venues in San Jose, Washington DC, and Austin.
The tournaments were broadcast by national network Fox on its dedicated sports channels FS1 and FS2, as well as the Fox Sports App and FOXSports.com.
Last year's three tournaments were held at the same three MLS stadiums, with streaming channel FuboTV serving as the league's sole broadcast partner.
Samurai Sportswear is the league's official apparel and ball provider in a two-year deal running through 2024.