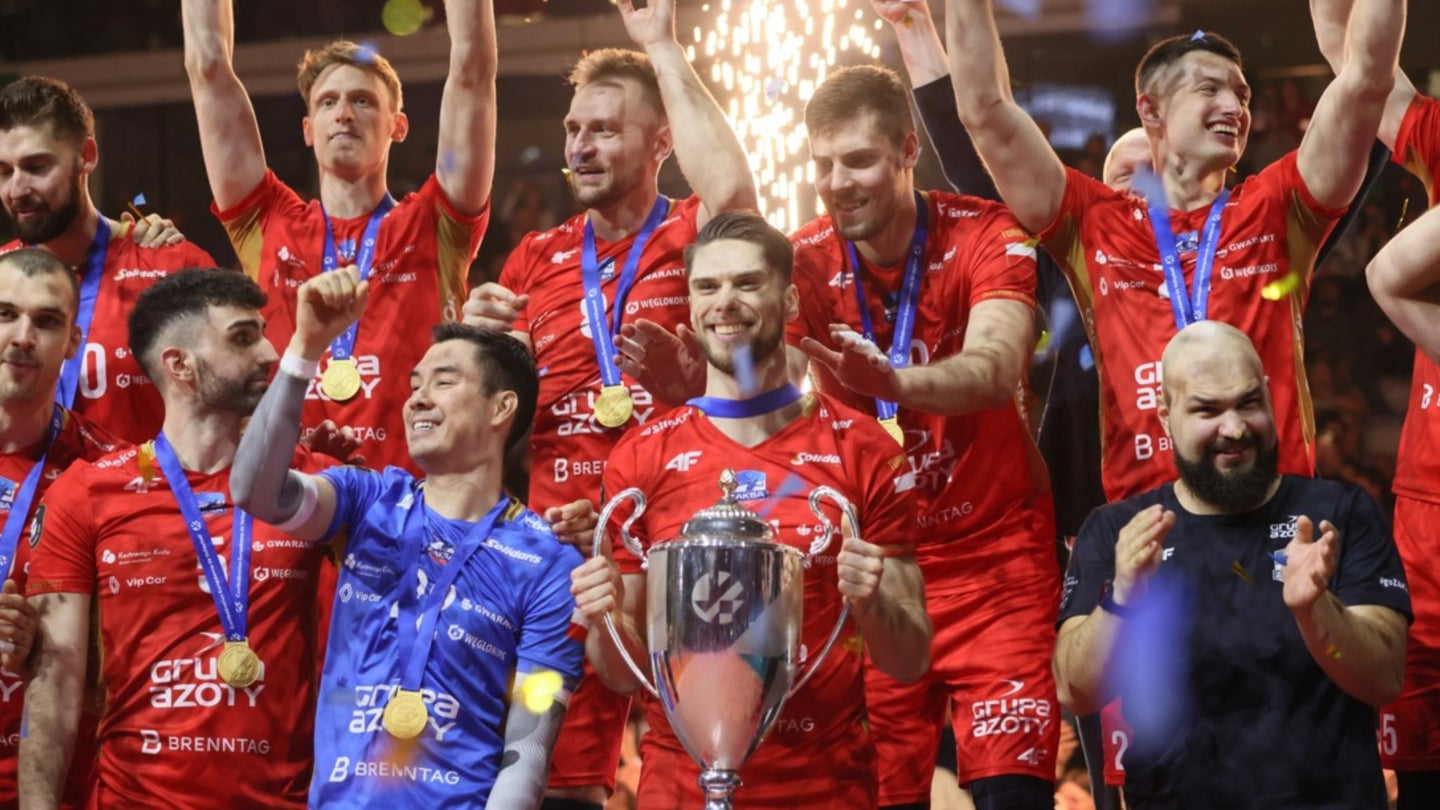 Polsat, the Polish terrestrial and satellite broadcaster, has extended its deal to cover top-tier European volleyball action until the end of 2028-29.
The agreement marks the retention of rights which Polsat has held since 2020 and has been struck with the European Volleyball Confederation (CEV) governing body. The current deal lasts until 2025, meaning this represents a four-year extension.
The CEV Champions League, alongside the second-tier CEV Cup and third-tier Challenge Cup, is covered. An official announcement was made on May 25.
Polsat also covered the Champions League between 2005 and 2018.
This year's men's Champions League final, in Turin on May 20, was contested by two Polish teams, ZAKSA Kędzierzyn-Koźle and Jastrzębski Węgiel.
Marian Kmita, Polsat's sports director, said: "The Polish final in the CEV Champions League is the fulfillment of our dreams as a broadcaster who has been supporting the development for over 20 years.
"Consistent support for Polish volleyball by Polsat is a well-thought-out plan that we have been implementing and will be implementing."
In May last year, Polsat snapped up rights to all major international volleyball competitions for 10 years in a deal struck with Volleyball World, the commercial joint venture between FIVB, the international volleyball federation, and CVC Capital Partners, the private equity firm.