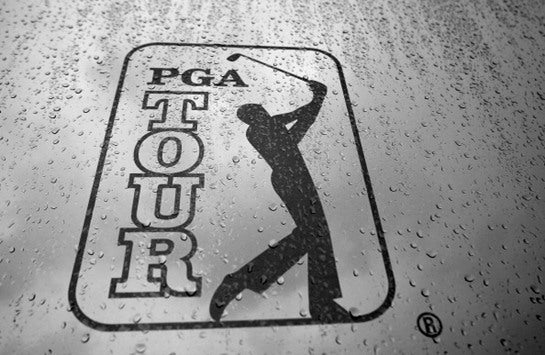 ESPN, the major US sports broadcaster, will provide extended and expanded coverage of golf's PGA Tour from 2022 through the launch of the PGA Tour Live OTT platform on its streaming service.
From next year, ESPN+ will provide more than 4,300 hours of live streaming coverage from the tour across 35 tournaments, with at least 28 events having four full days of coverage and four simultaneous live feeds each day.
The PGA Tour Live on ESPN+ offering will provide viewers with four live feeds for each tournament.
The 'main feed' will offer primary tournament and the 'marquee group' feed will showcase every shot from each player in the group.
In addition, the 'featured groups' feed will provide traditional PGA Tour Live coverage of two concurrent featured groups, while the 'featured holes' feed will be a combination of par-3s and iconic or pivotal holes.
The four-feed offering will be debuted for The American Express (the Desert Classic) tournament which runs from 20 to 23 January.
During live television coverage, the four streams will pivot to two featured groups and two featured holes "so fans can continue to engage with PGA Tour Live on ESPN+ in addition to the telecast."
The combined streaming platform will also cover both early January Hawaii events – Sentry Tournament of Champions and Sony Open – for the first time with featured groups coverage in the mornings, followed by featured holes in the afternoons.
PGA Tour Live on ESPN+ will be made available to all subscribers of the broadcaster's streaming platform at no additional cost.
The integration of the PGA Tour's OTT service is part of ESPN's nine-year domestic media rights deal announced in March 2020.
The PGA Tour Live streaming service launched in 2015 and the tour said its integration on ESPN+ will provide "significant growth opportunities for PGA Tour content via ESPN+'s digital reach, innovative platform and young and diverse audiences."
The OTT platform first launched as a free service on the PGA Tour website and has recently been available for free on Twitter during select broadcasts but will now be a subscription offering on ESPN+.
Golf content on ESPN+ also includes the Masters and US PGA Championship majors.
Rick Anderson, the PGA Tour's chief media officer, said: "The PGA Tour couldn't be more excited to launch a new era in content delivery with Disney and ESPN+, which will greatly expand and diversify our audience reach."